Kids Divided Suction Plates With Lids
Kids Divided Suction Plates With Lids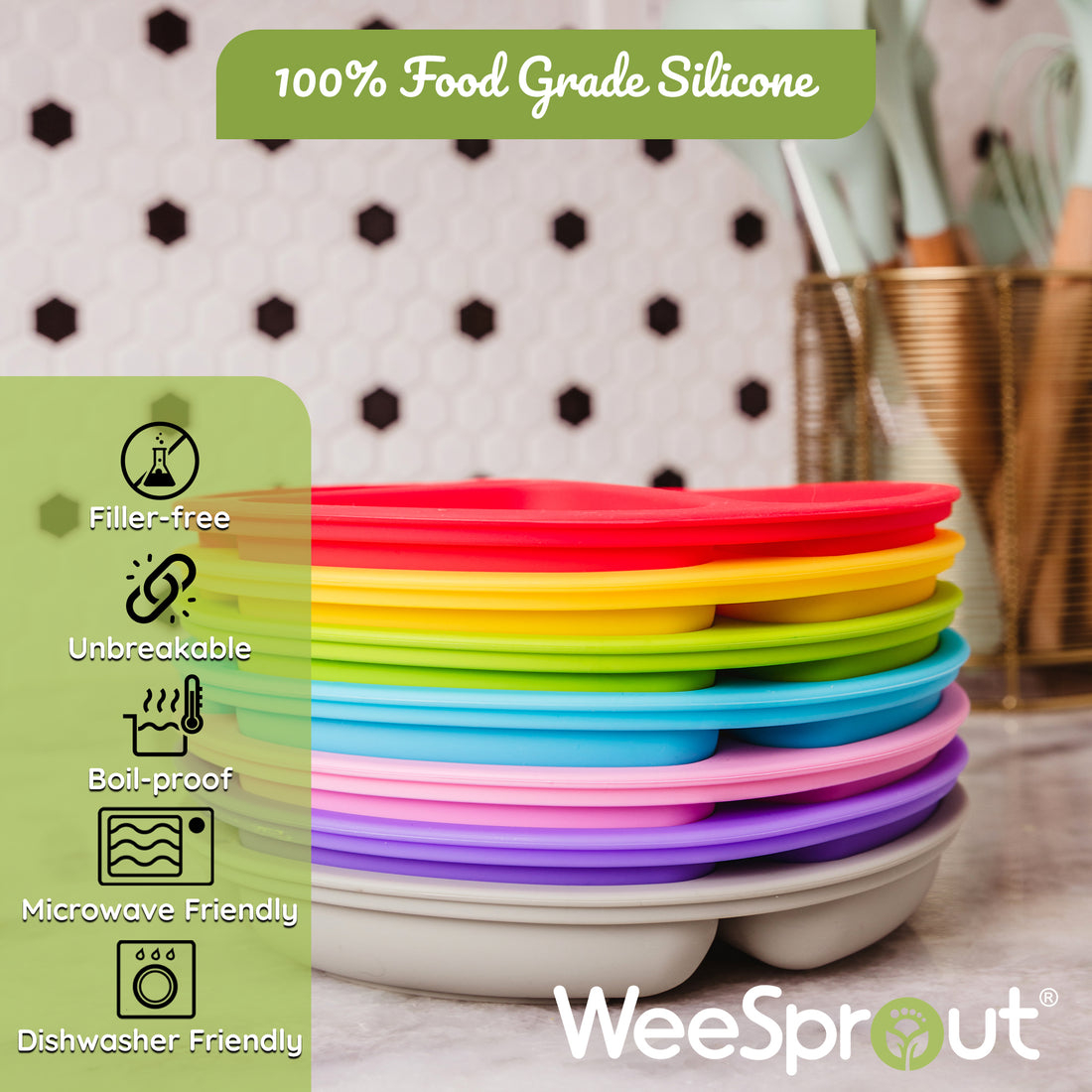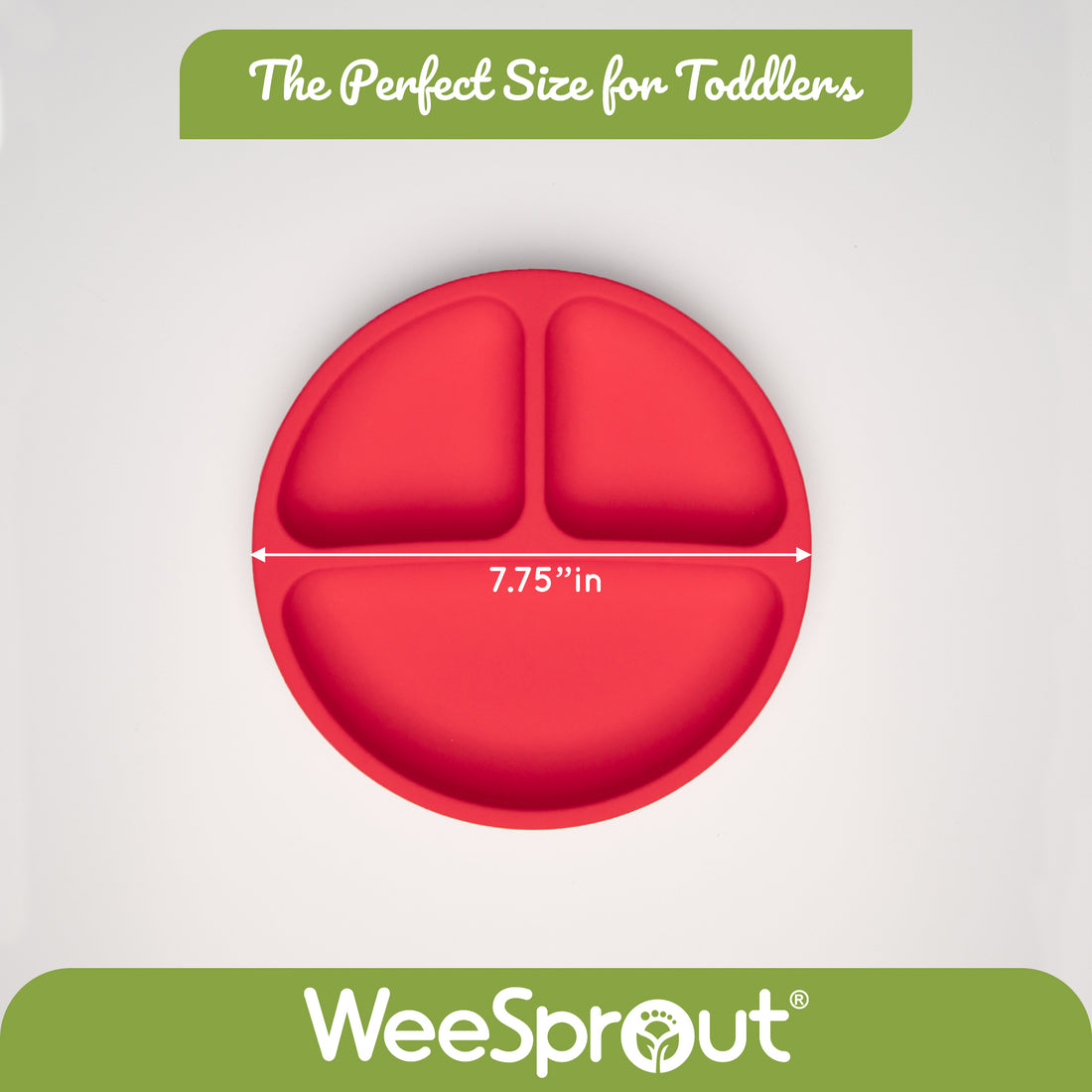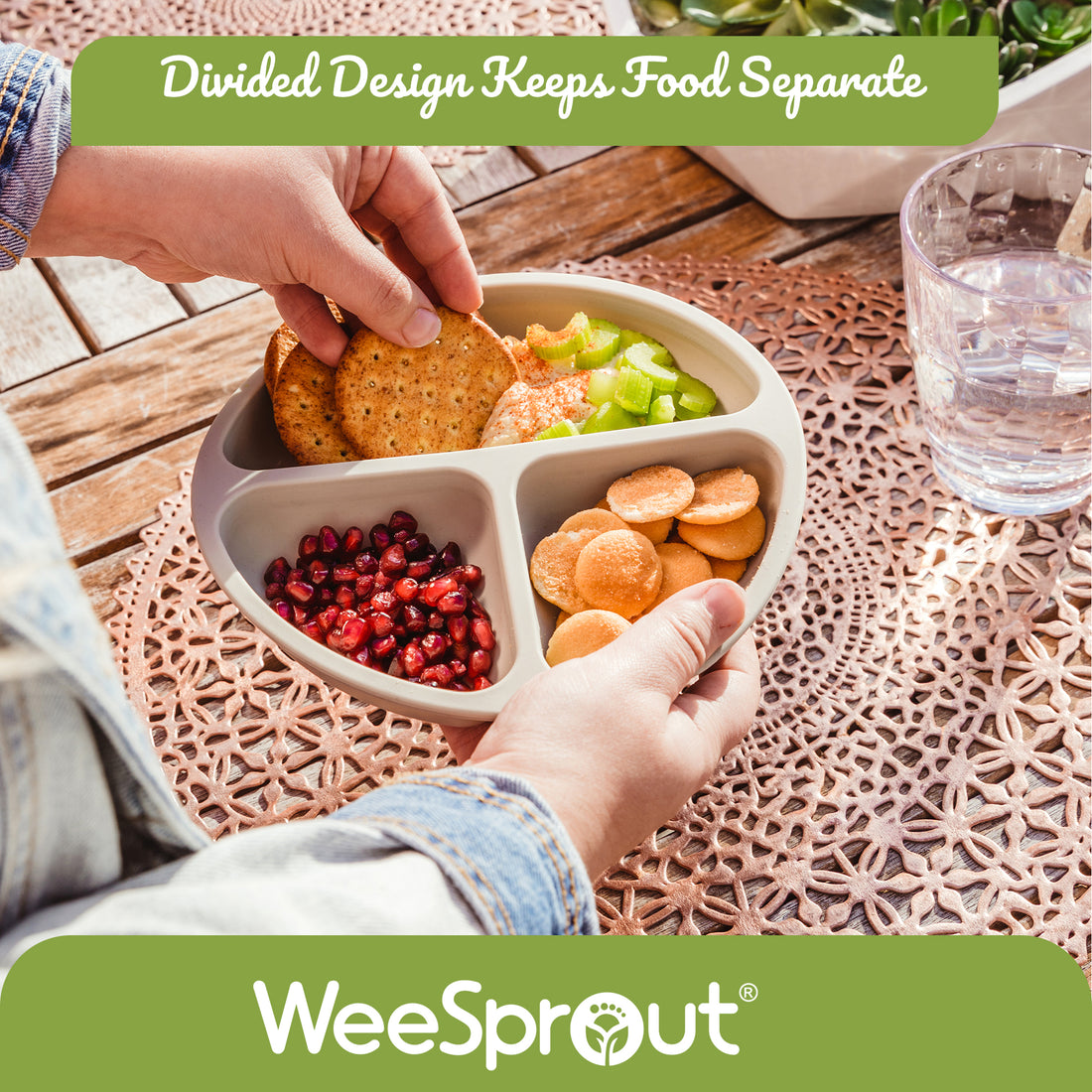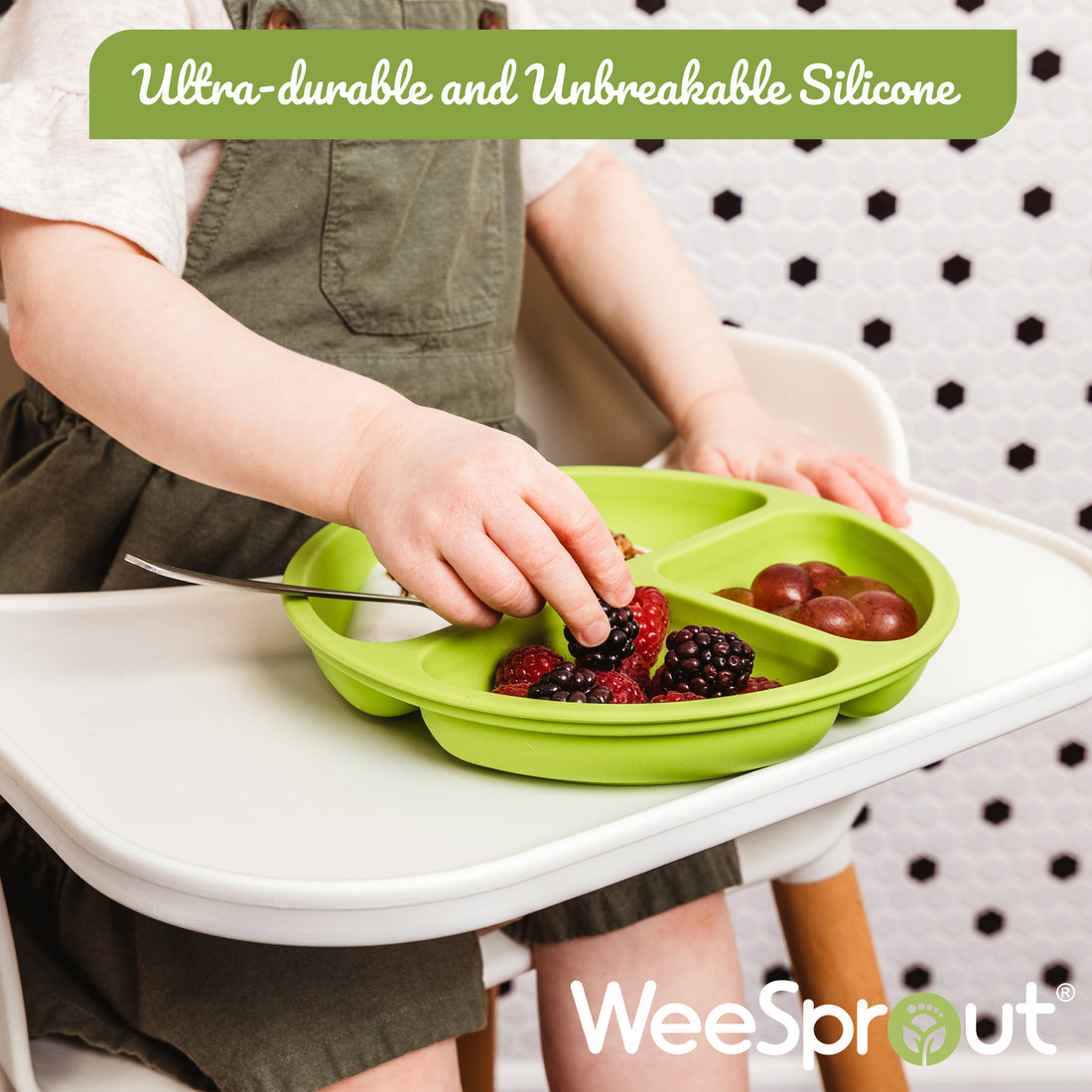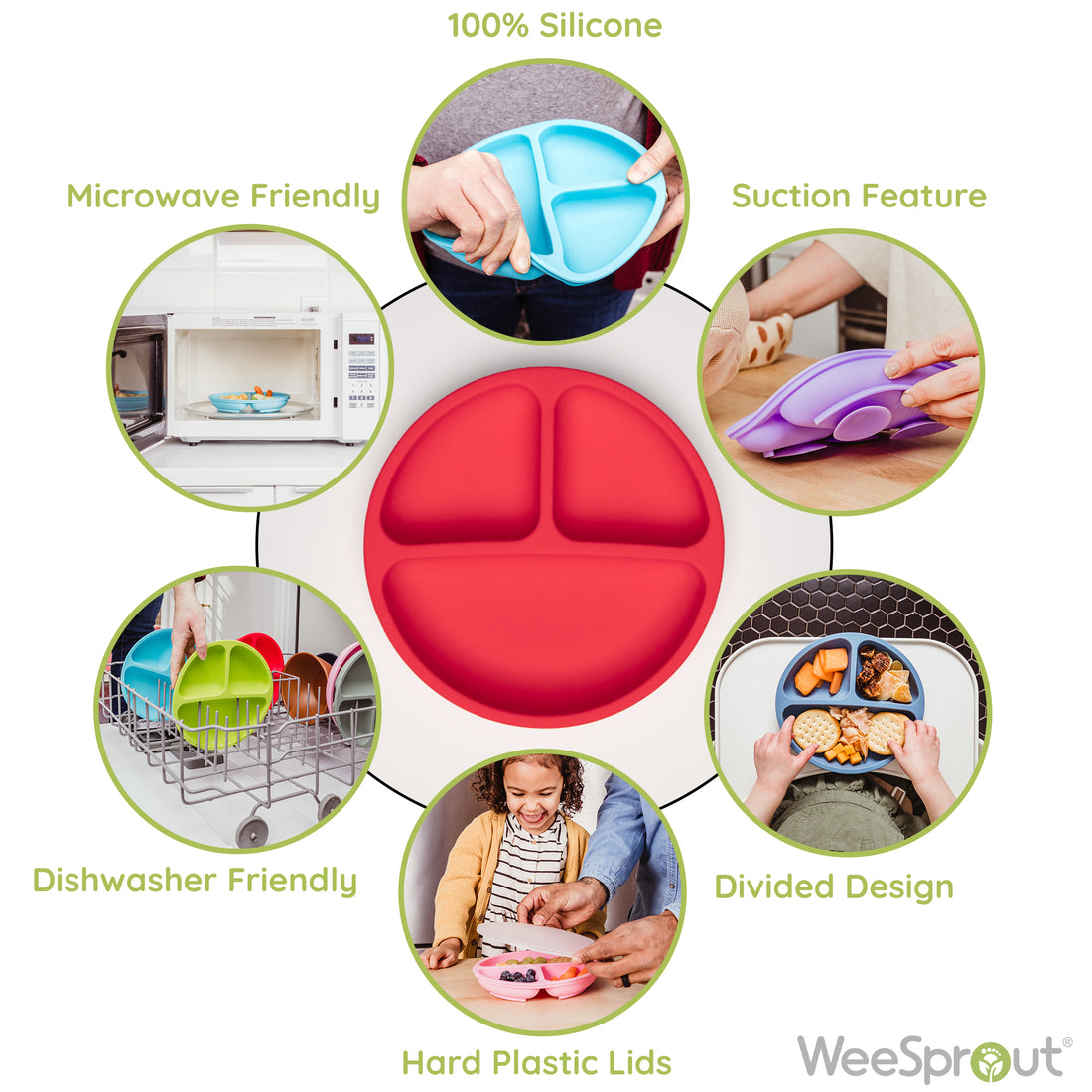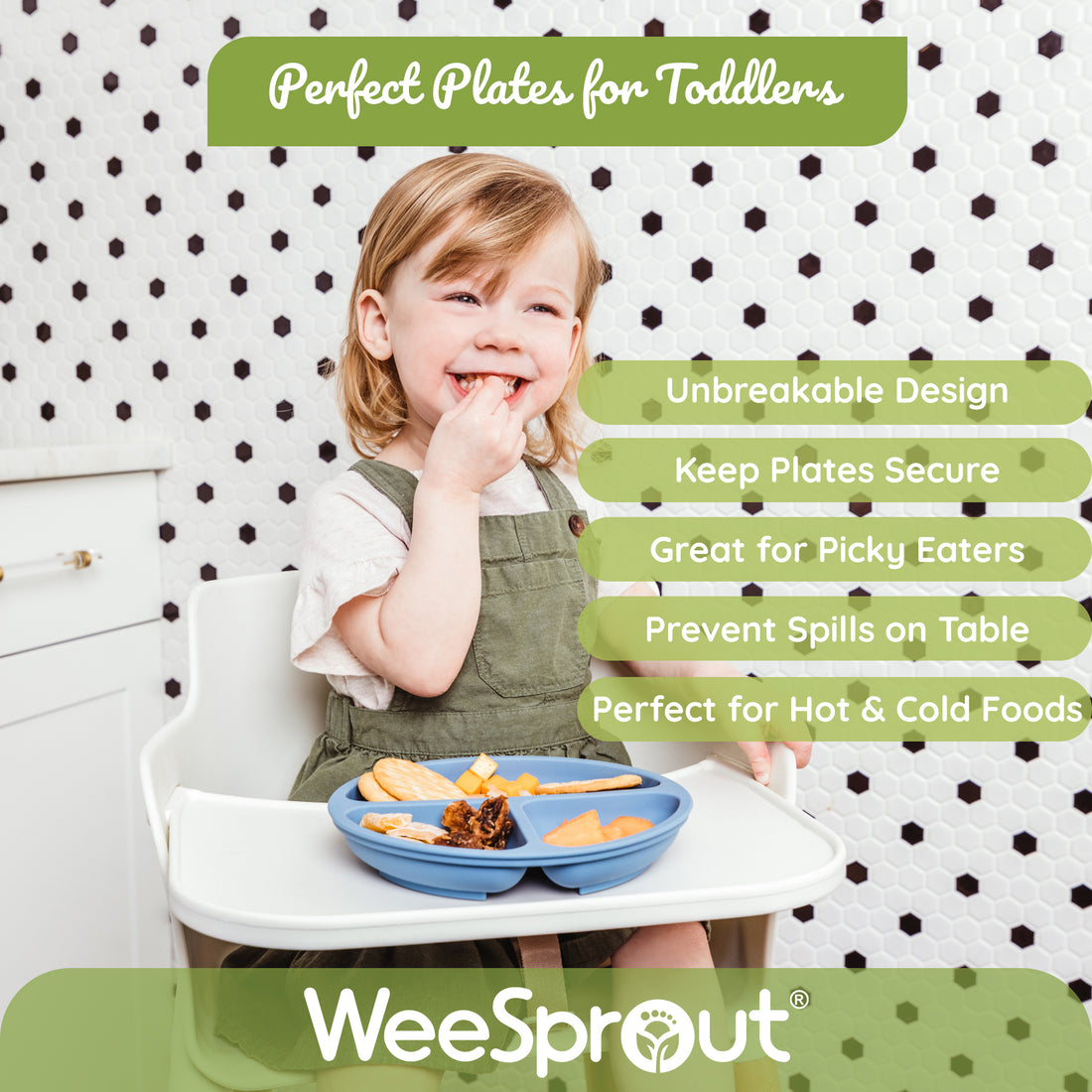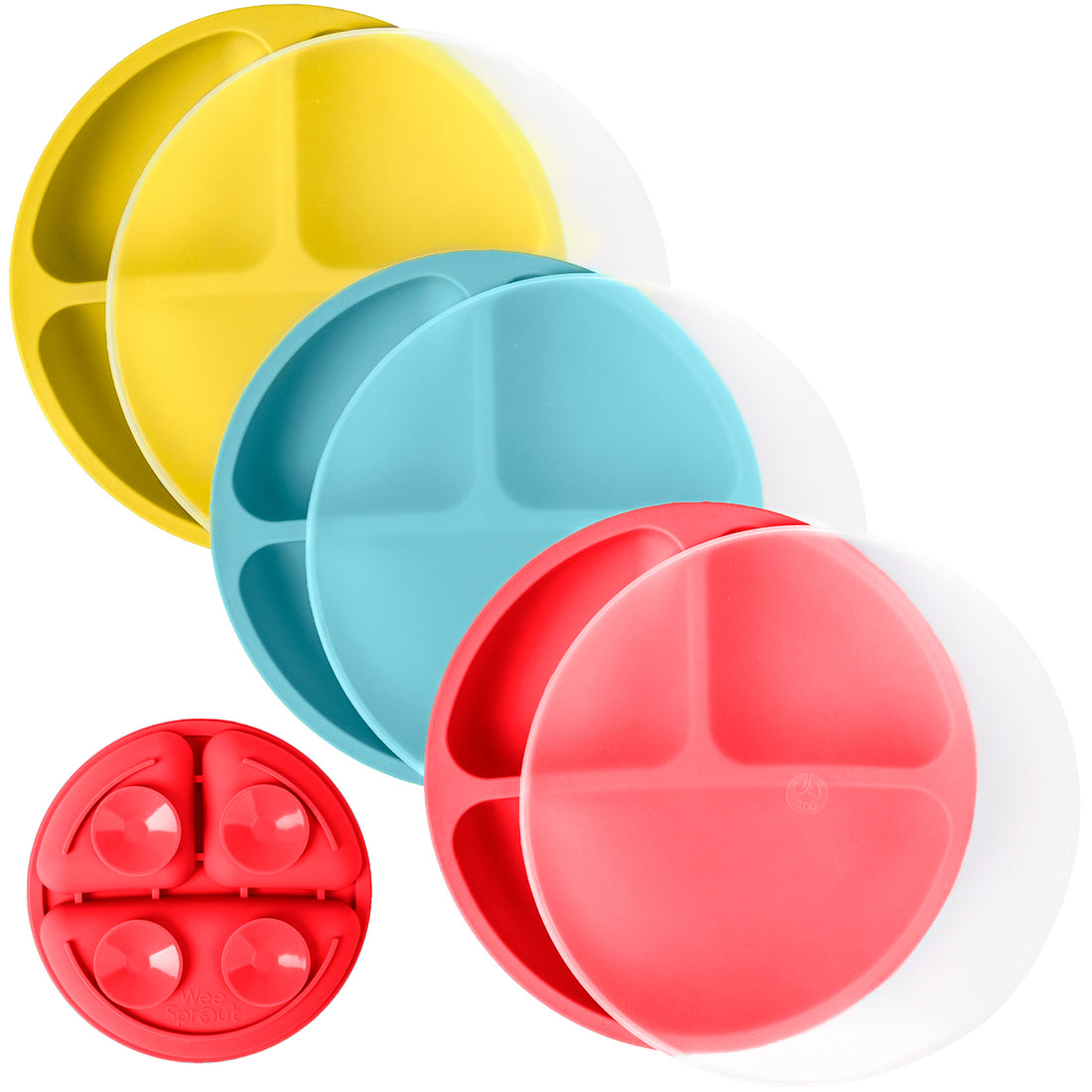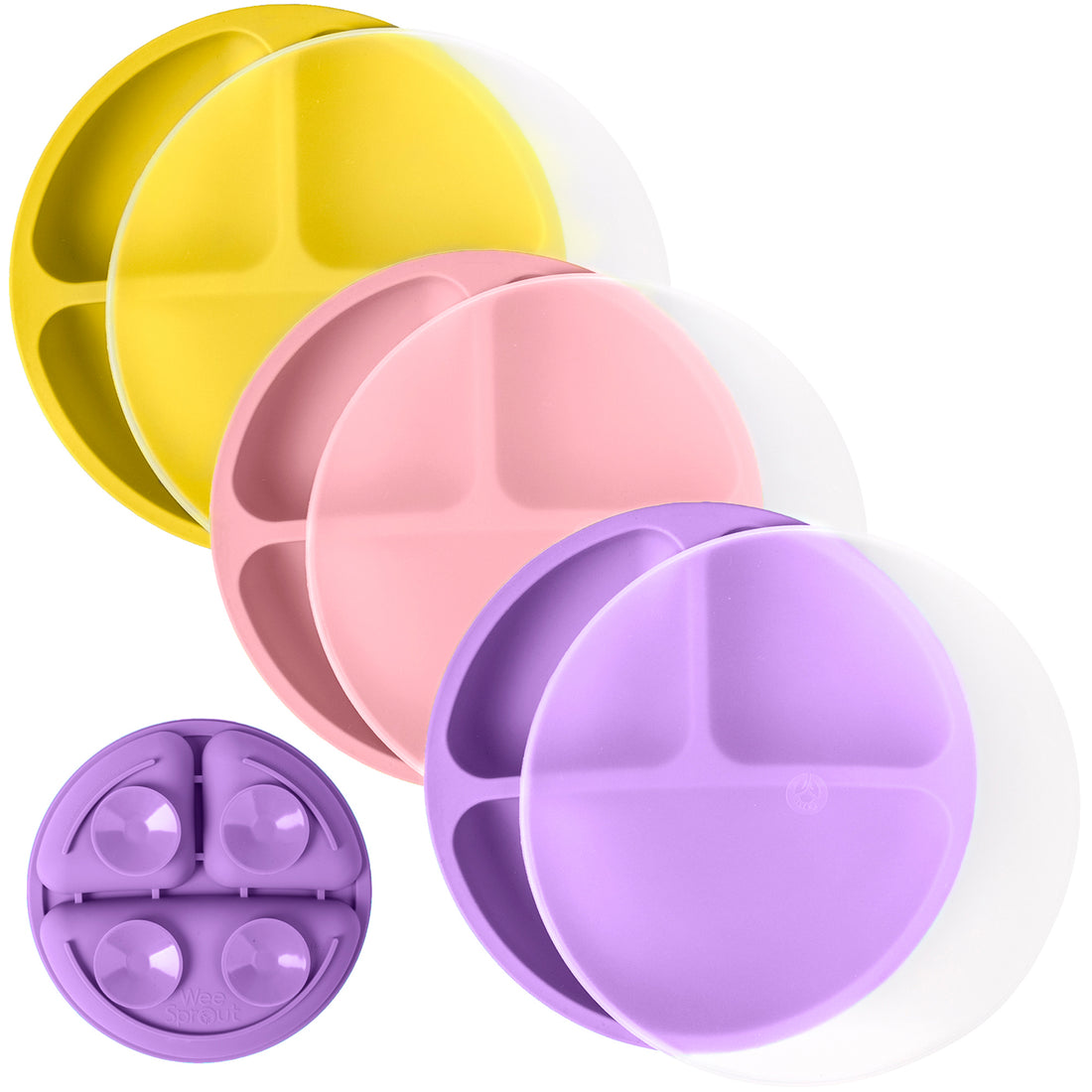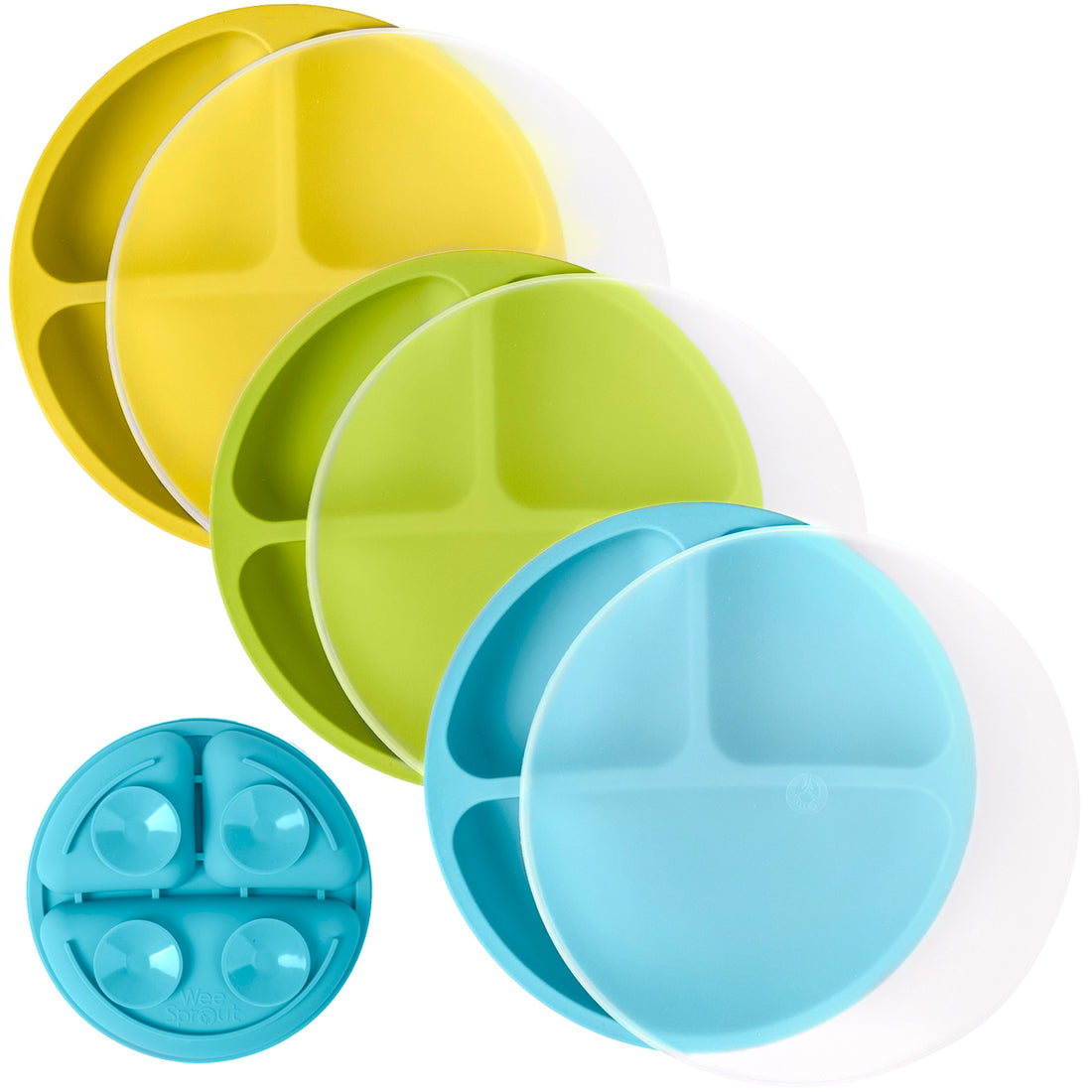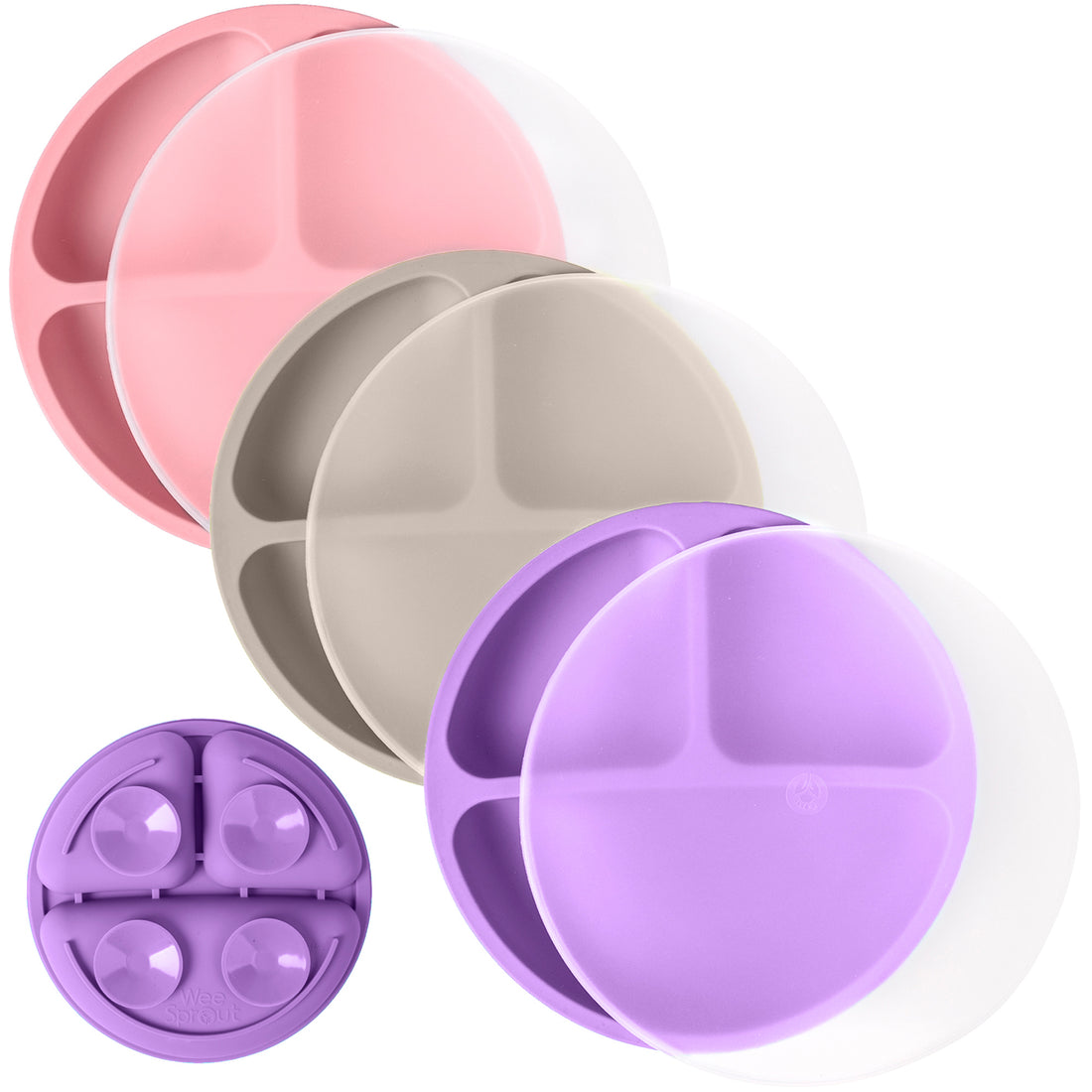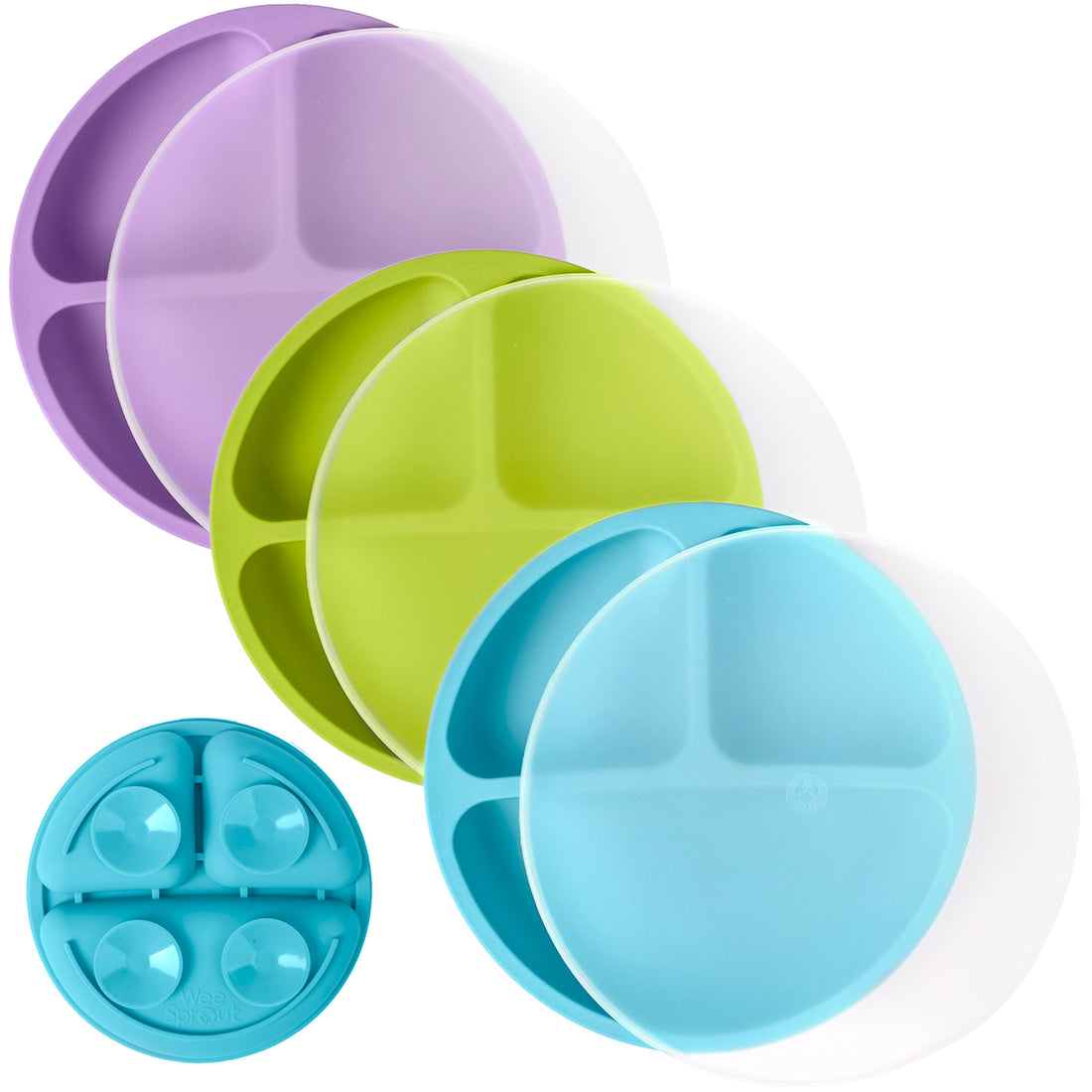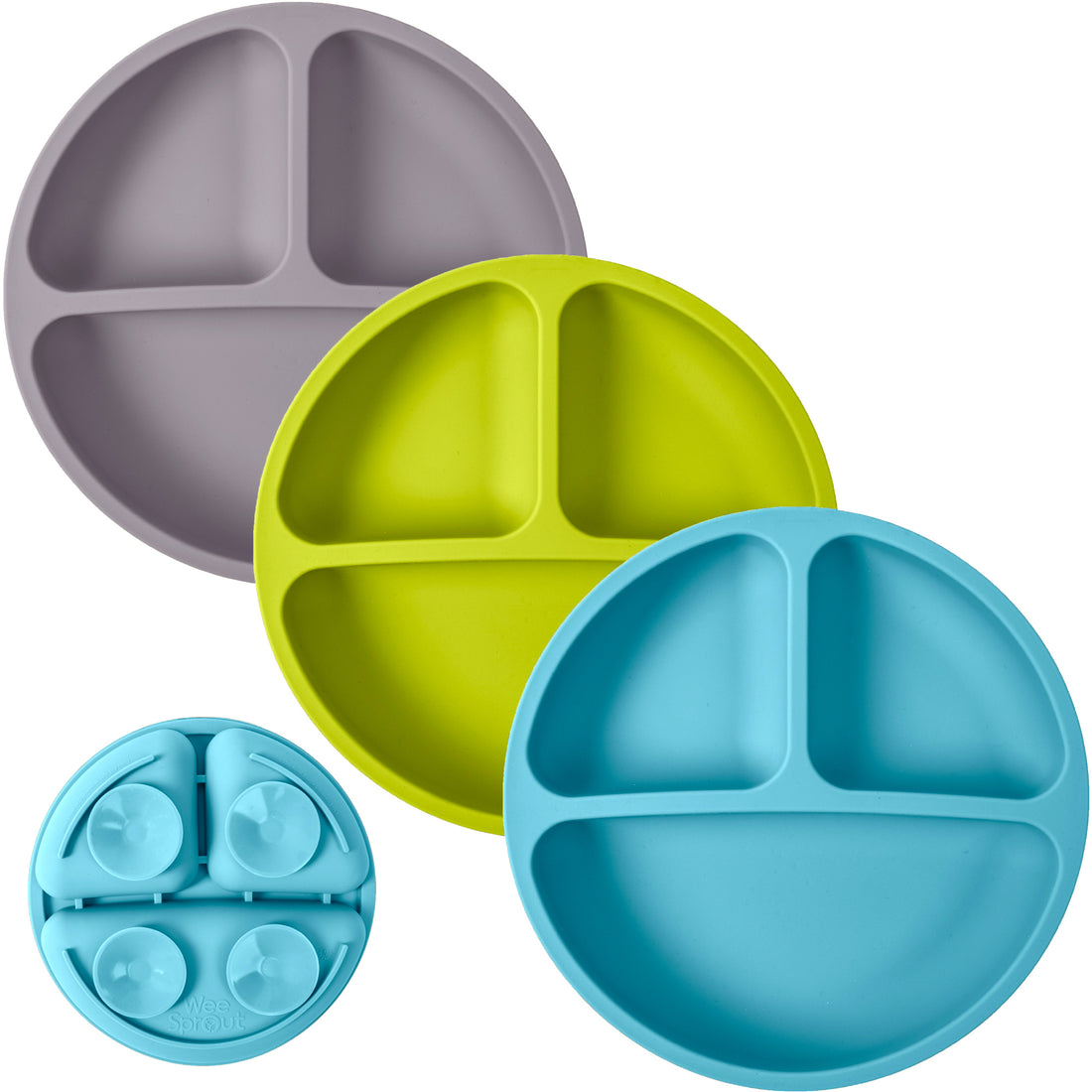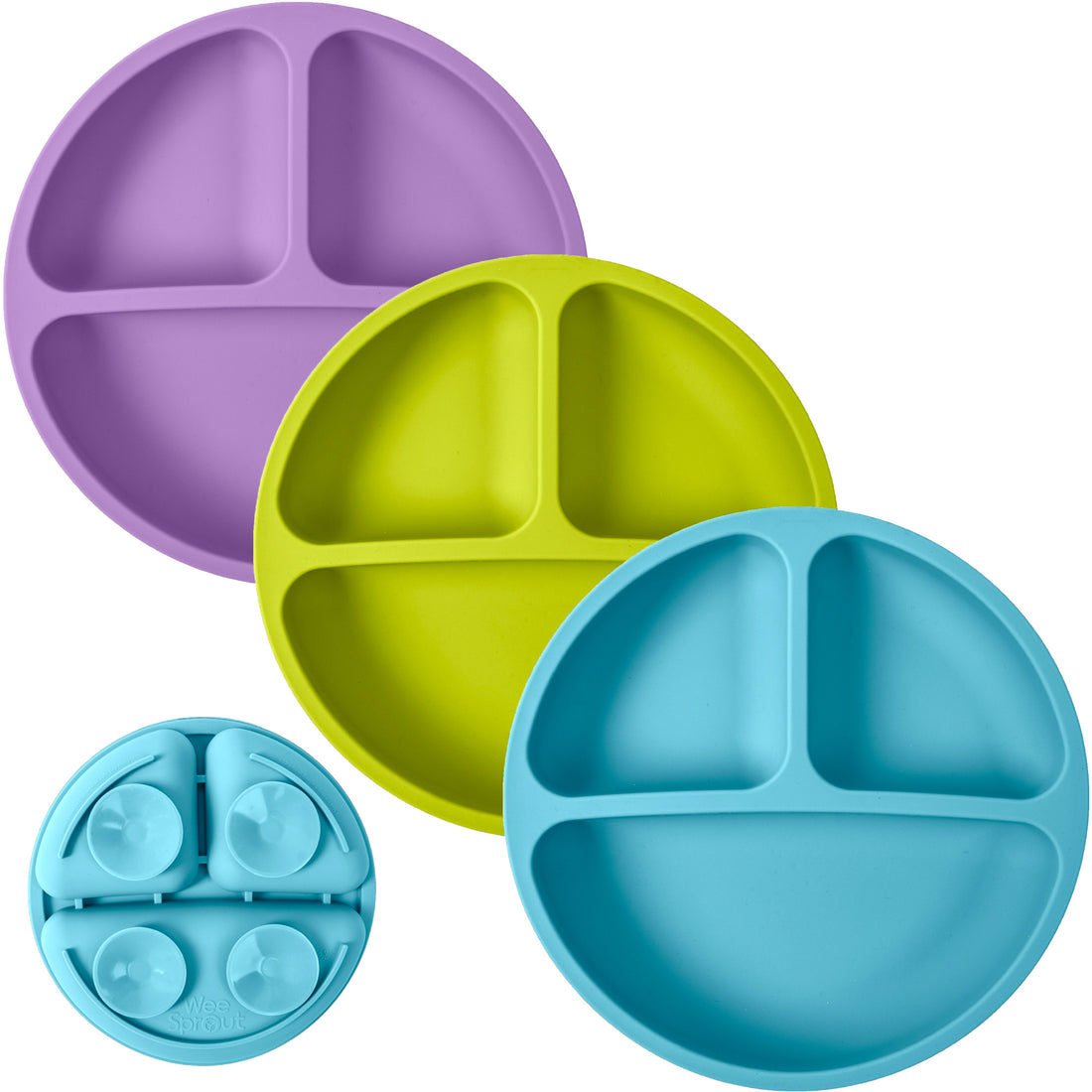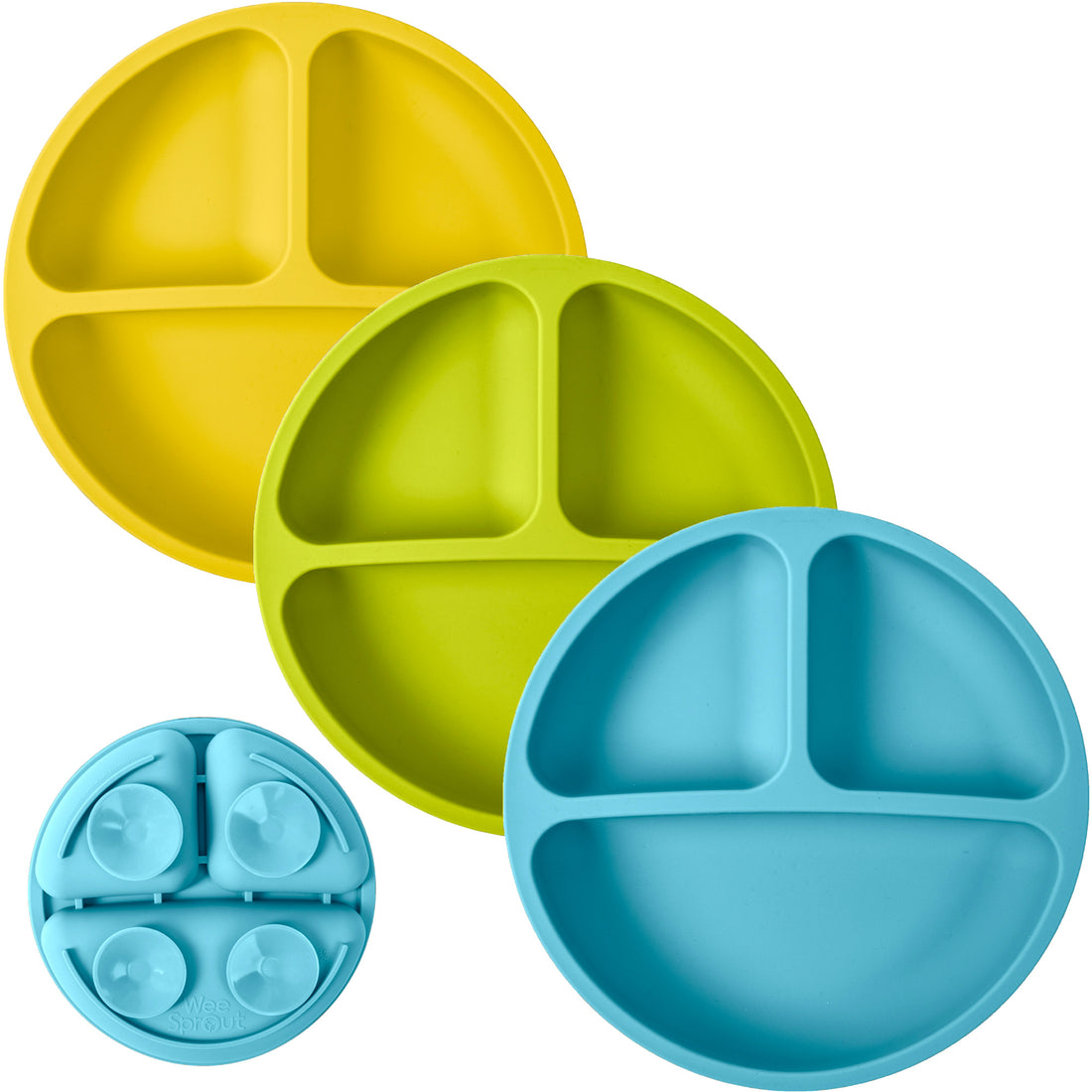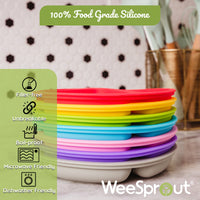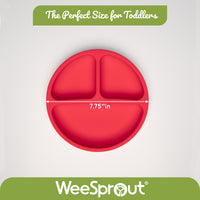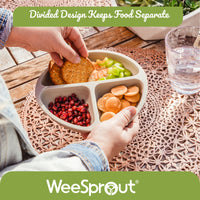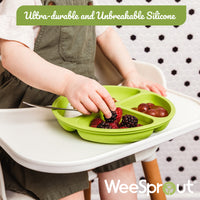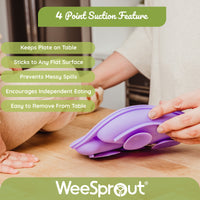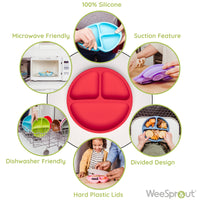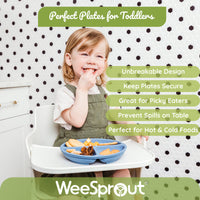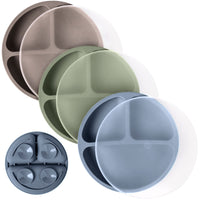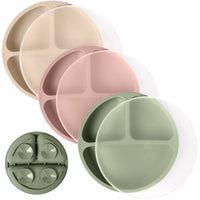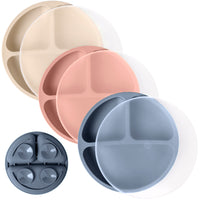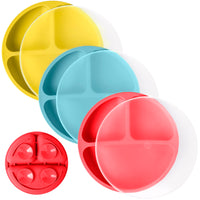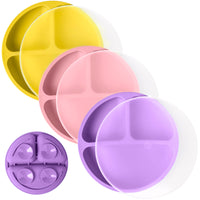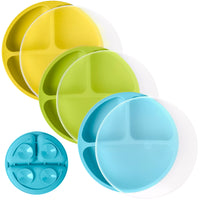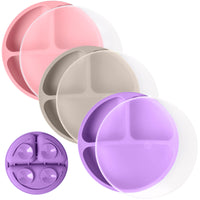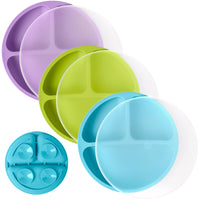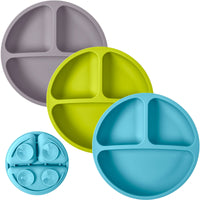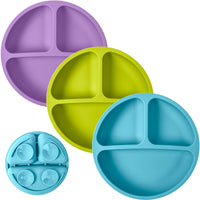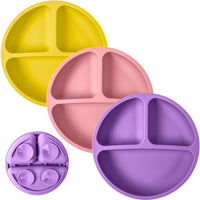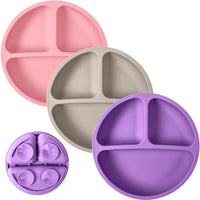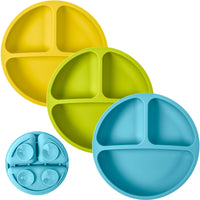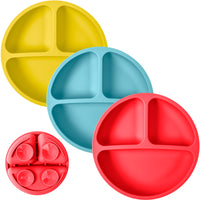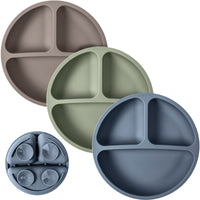 Kids Divided Suction Plates With Lids
Does more of your baby's food end up in the dog's tummy than in theirs? Voted best baby suction plate by The Bump, these silicone suction plates are perfect for kiddos who throw, tip, & toss their dishware. The extra strong suction base keeps their plate on the table and food off the floor!
Your hard work on meal prep is never wasted with this plate—premium hard plastic lids mean your plates double as food storage!
Plus, the divided design keeps food separate for picky eaters. And say goodbye to chasing peas and carrots all over the table — a raised edge keeps their food on their plate and makes it easy for your little to scoop up food!
FREE standard shipping on all US orders over $50 — most orders are shipped within 24-48 hours and your product will arrive within 7-10 business days.
Set of

3 Suction Plates For Babies

& Toddlers — Always have a plate on hand

FDA-Approved Silicone - Food grade & filler-free

Premium Hard Plastic Lids — Plates double as food storage

Extra Strong Suction Base — Sticks to any flat surface

100% Non-Toxic — BPA, PVC, & phthalate-free

Divided Design - Food stays separate for picky eaters

Raised Edge - Keeps food on their plate

7.75" Diameter — Perfect for babies & toddlers

Dishwasher & Microwave Safe — Quick & easy from meal prep to cleanup
100% Money Back Guarantee — try your suction plates for babies and toddlers risk-free!
What are the dimensions?
Our suction plates are 8.7 inches long, 8.7 inches wide, and 2.4 inches tall.
How do I suction my plate to the table?
Make sure the surface is free from lint, dirt, grease, and debris.

Place plate on table

Press down on each section of plate to secure suction cups to surface

For a more secure hold, add a small amount of water to suction cups before placing on table

Place food on plate

To remove plate, slide fingers under each suction cup
• Dishwasher safe
• Microwave safe (*remove lid)
• Boil-proof for deep cleaning (*remove lid)

*Silicone can, at times, take on the scent or taste of the things it comes in contact with. To remove unwanted tastes or odors, simply remove any non-silicone parts and place plates in oven at 250°F for one hour.

We suggest the following tips when caring for silicone products:
• Do not soak in soapy water
• Top rack of dishwasher only
• Use a mild detergent for washing
Frequently Bought Together
Baby-Proof & Toddler-Tough
Kiss dishware that cracks, melts, and shatters goodbye! Whether it's tossing, tipping, or throwing, WeeSprout silicone dishware withstands whatever your baby or toddler brings to the table. Check out our line of silicone suction plates and bowls for more unbreakable dishware!
Our Promise
Our eating, sleeping, and nursing products are:
Pure — We prioritize safety and purity with premium materials
Intentional — Made by parents for parents
Long-lasting — Quality construction means your products work hard while your little ones are little … and longer
The success of our business is built on our "above and beyond" customer service. Meaning, if something isn't just right with your order, we'll fix it — always.