Silicone Suction Placemats
Silicone Suction Placemats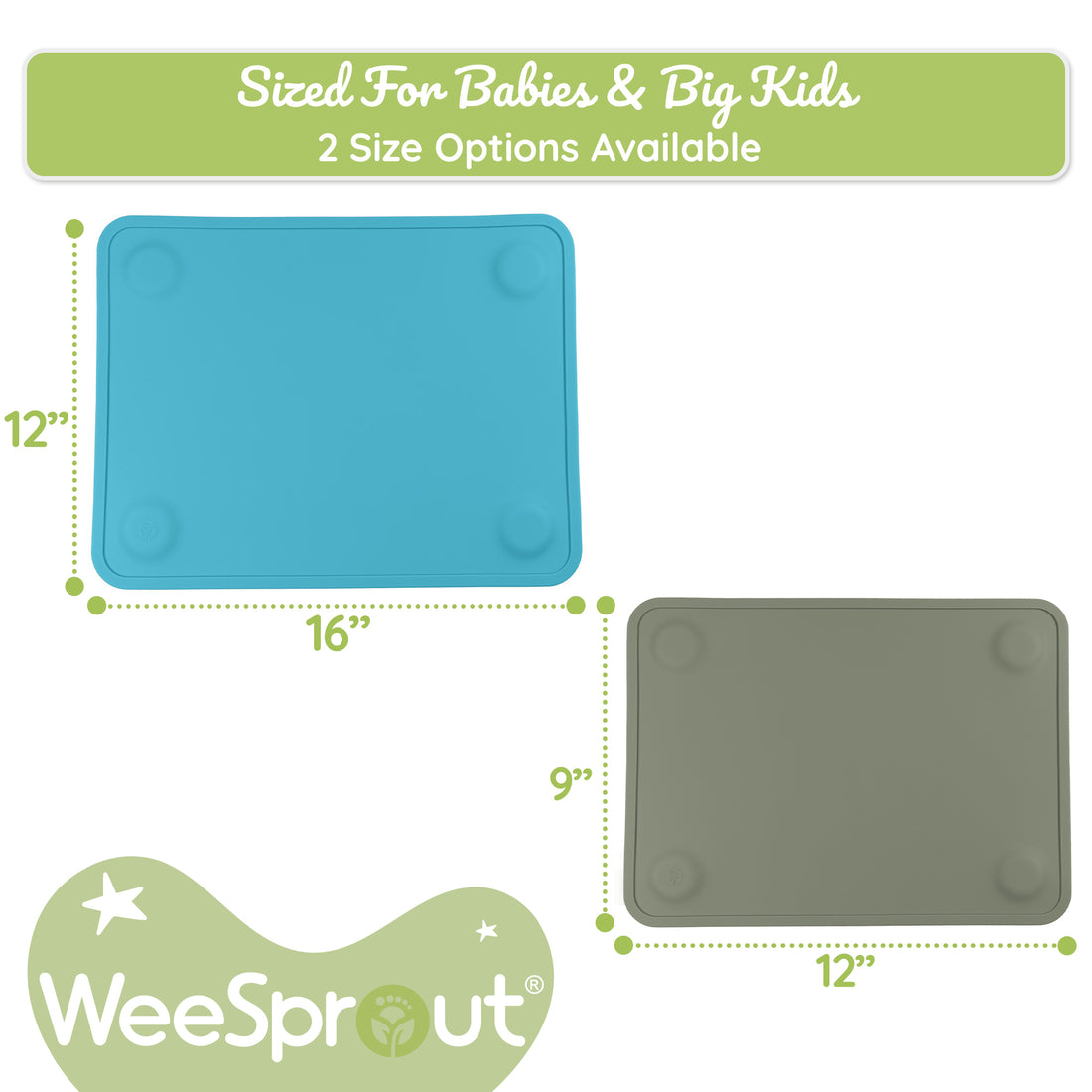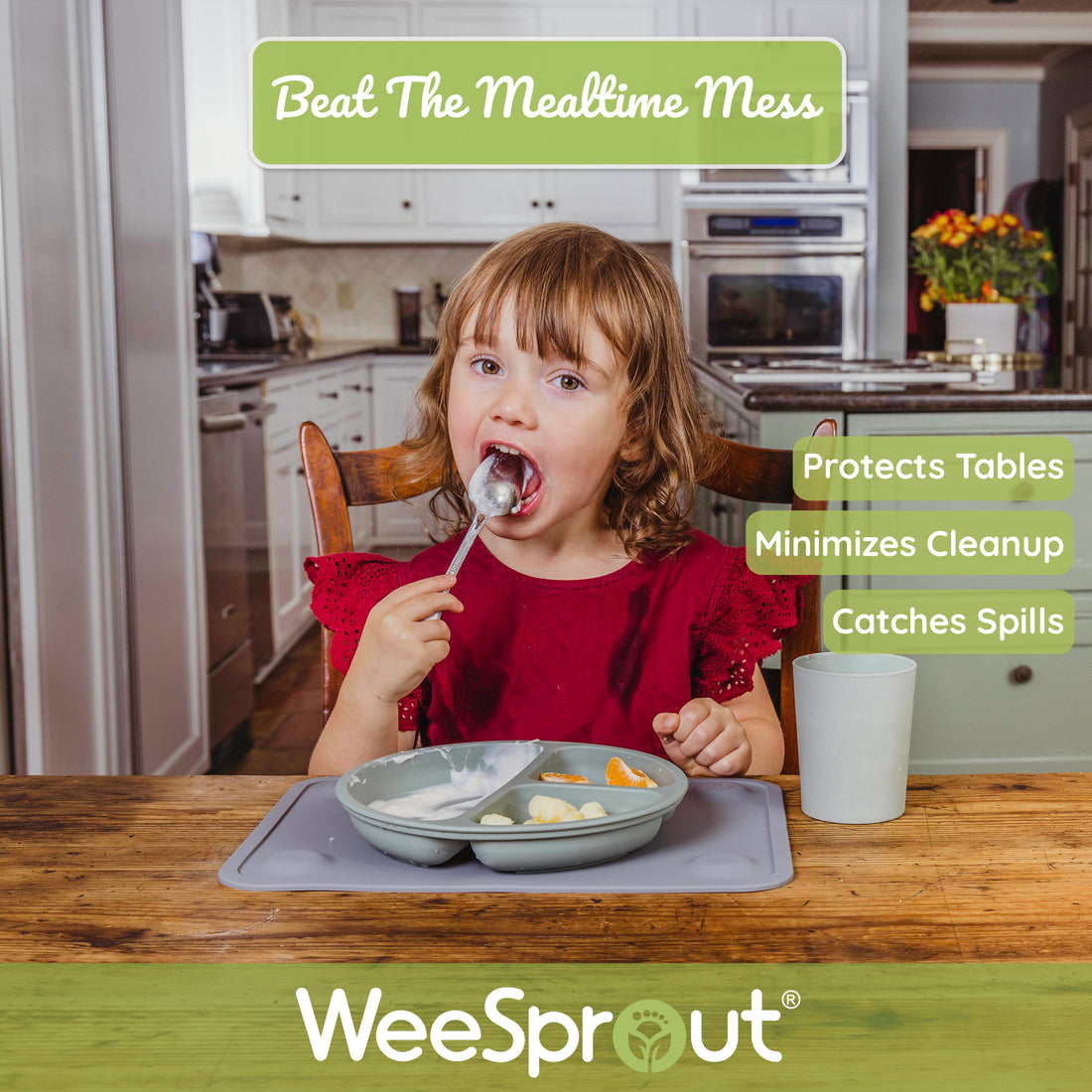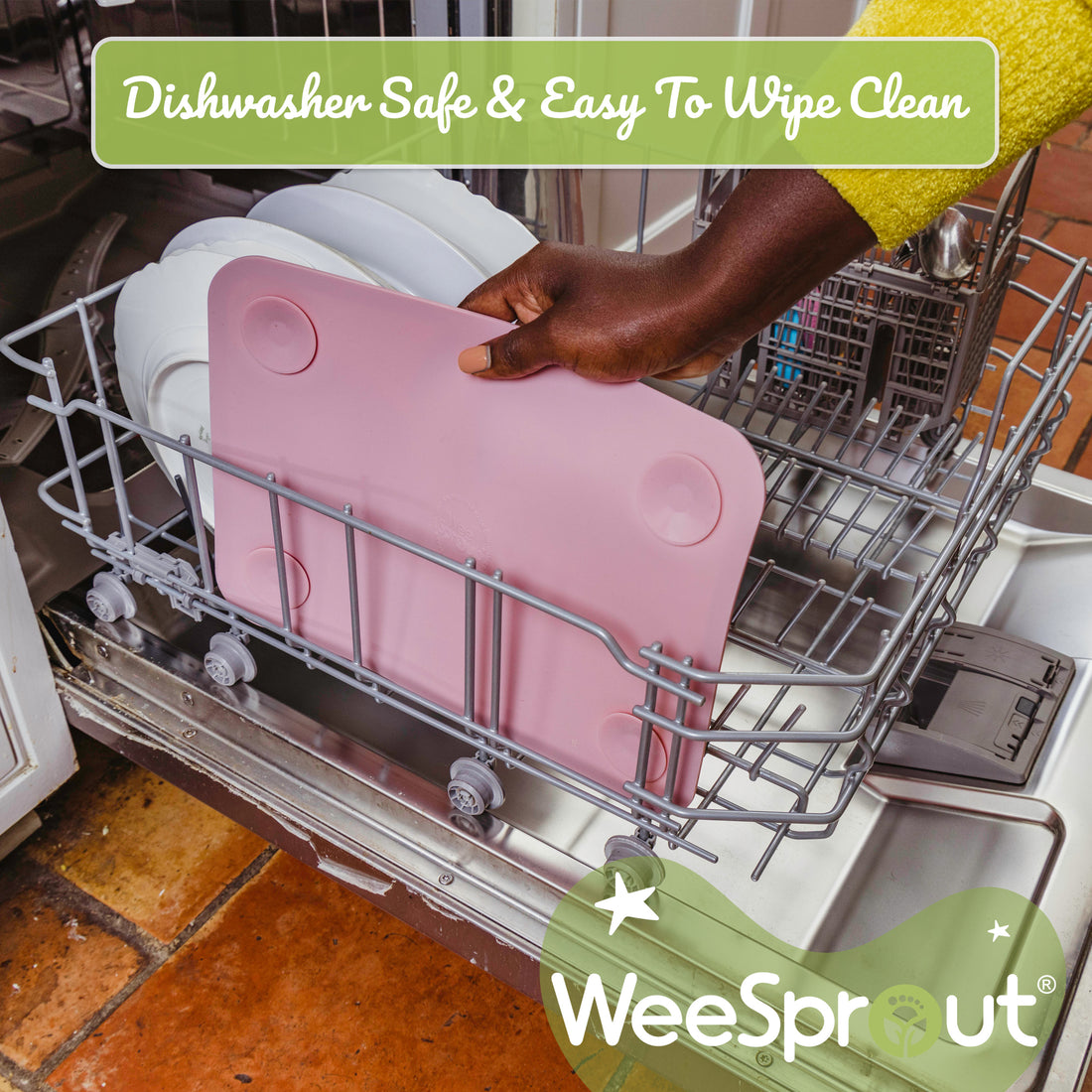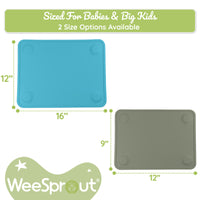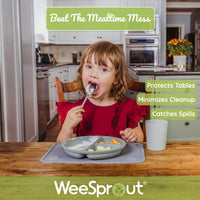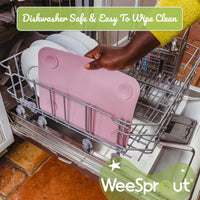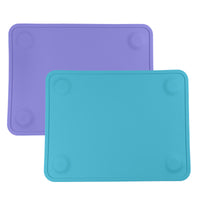 Silicone Suction Placemats
Tired of cleaning peanut butter out of table cracks and leaving huge tips to make up for the after-meal mess when you dine out? These placemats protect your dining table and cut down on the mealtime mess on-the-go. 
4 suction cups keep your child's placemat on the table where it belongs while the thick silicone design means their mat lays flat and looks new meal after meal. Plus, raised edges keep spills and messy crumbs in check.
Available in two size options for babies, toddlers and big kids. We recommend the smaller size for children using clip-on high chairs and the larger size for children who have graduated to booster seats and big kid chairs!
FREE standard shipping on all US orders over $50 — most orders are shipped within 24-48 hours and your product will arrive within 7-10 business days.
• Set of 2 — Two silicone suction placemats
• 2 Size Options — For Babies, Toddlers & Big Kids
• FDA-Approved Silicone - Food grade & filler-free
• Non-Slip Suction — 4 suction cups keep placemat in place
• Raised Edges — Contain sills and messy crumbs
• Thick Silicone — Lays flat and won't curl up
• On-The-Go Design — Flexible silicone rolls up to go in diaper bag
• Dishwasher Safe — For quick & easy cleanup
• 100% Money Back Guarantee — try your silicone suction placemats risk-free!
• Dishwasher safe
* Silicone can, at times, take on the scent or taste of the things it comes in contact with. To remove unwanted tastes or odors, simply remove any non-silicone parts and soak your product in boiling water for 15 minutes.
We suggest the following tips when caring for silicone products:
• Do not soak in soapy water
• Place all silicone in the top rack of your dishwasher
• Use a mild detergent for washing

Frequently Bought Together
Stress-Free Tableware For Mess-Free Mealtimes
We believe the easiest way to clean less is to minimize the mess to begin with! WeeSprout tableware takes table time with your kiddo from messy to less mess in seconds. And less mess means less stress for you! Check out the rest of our tableware line if you like our silicone suction placemats.
Our Promise
Our eating, sleeping, and nursing products are:
Pure — We prioritize safety and purity with premium materials
Intentional — Made by parents for parents
Long-lasting — Quality construction means your products work hard while your little ones are little … and longer
The success of our business is built on our "above and beyond" customer service. Meaning, if something isn't just right with your order, we'll fix it — always.