Silicone Snack Bags
Silicone Snack Bags
$24.99
$15.99
Sale

• Save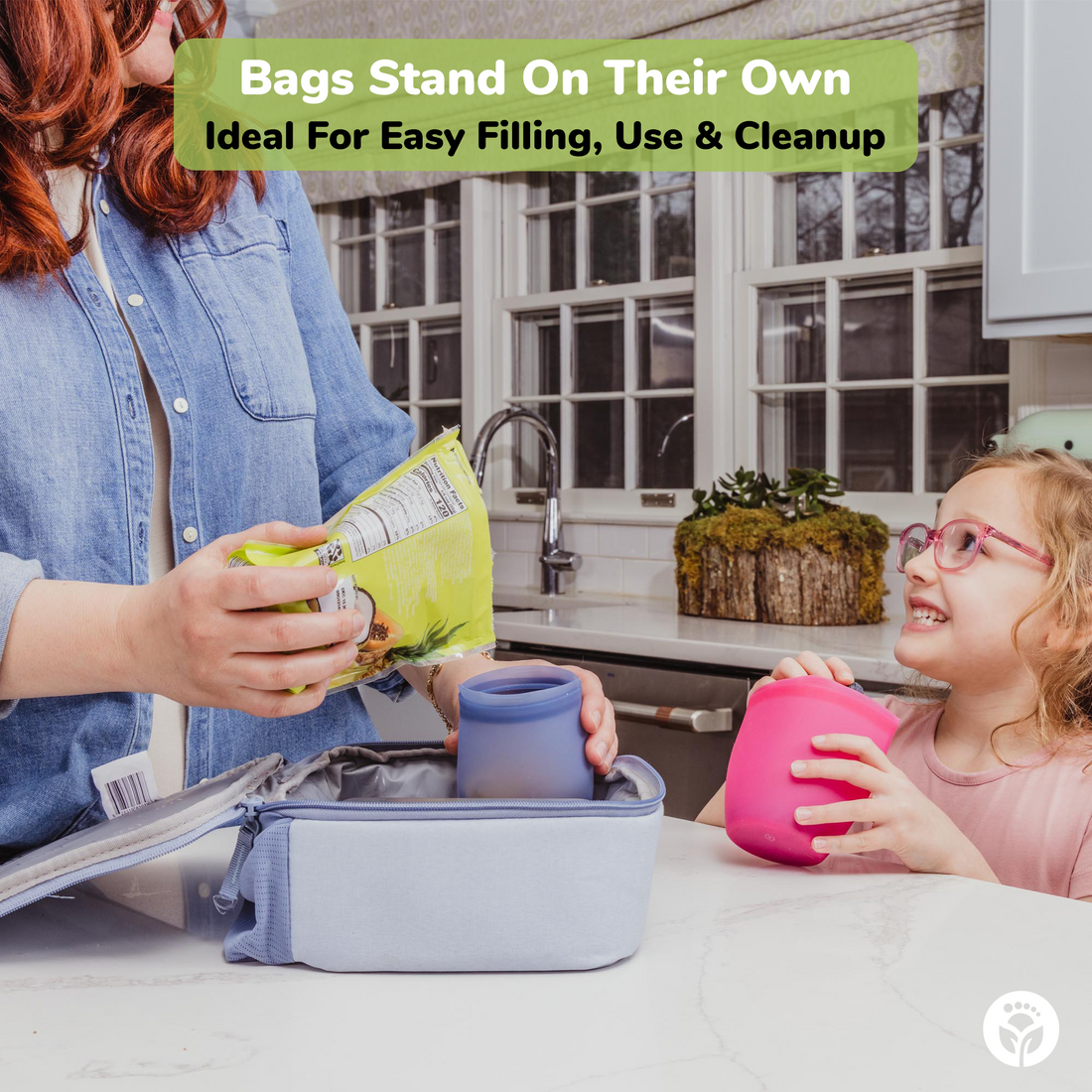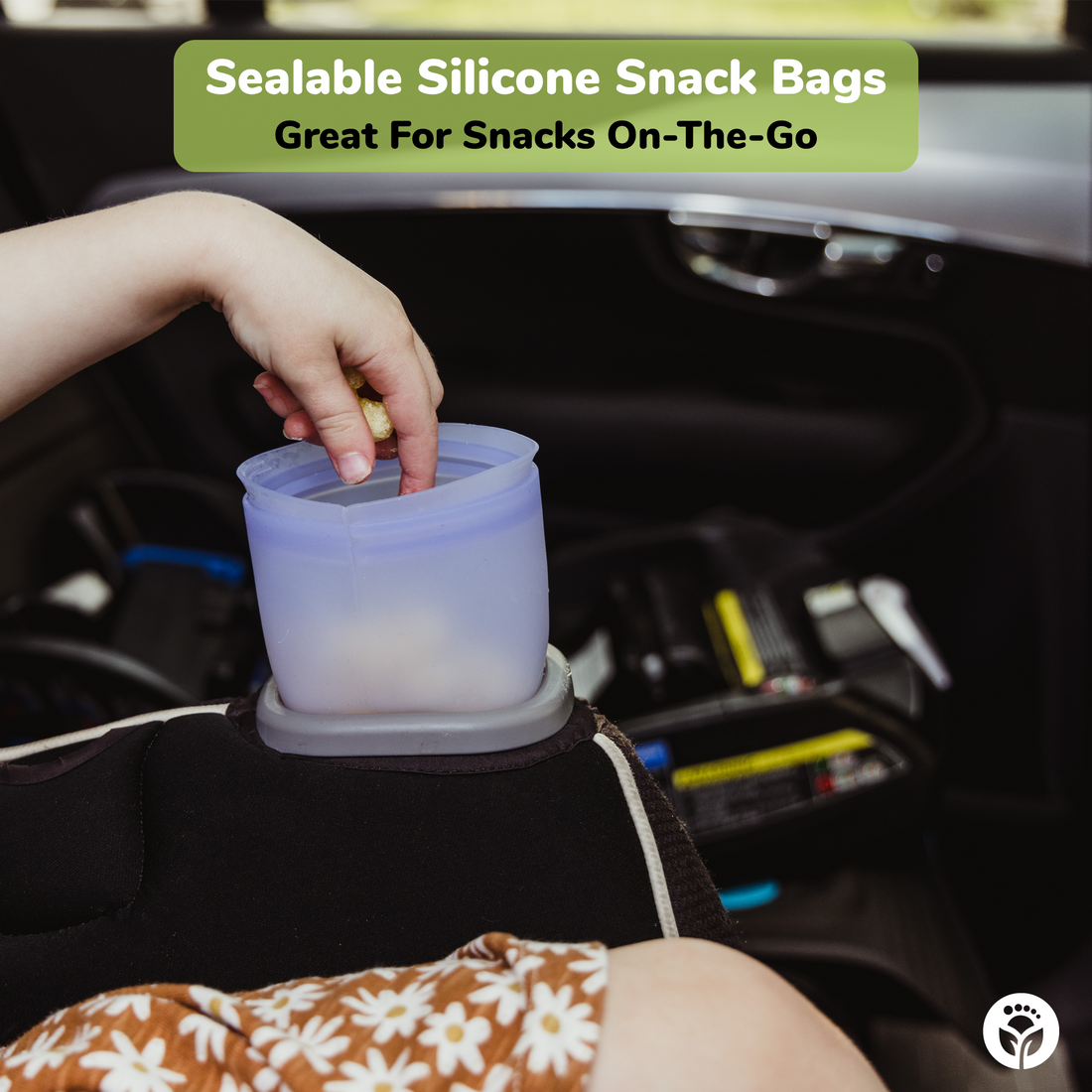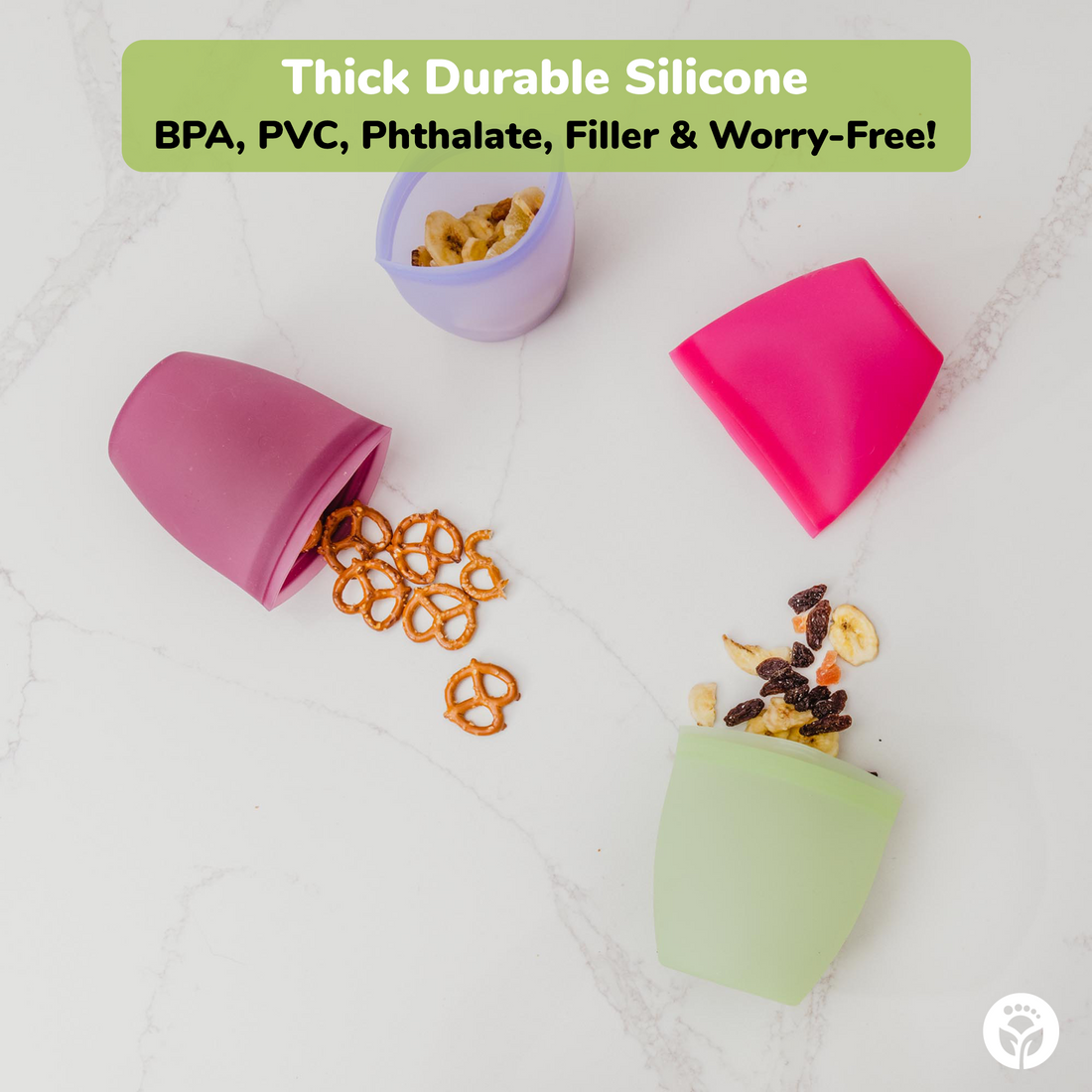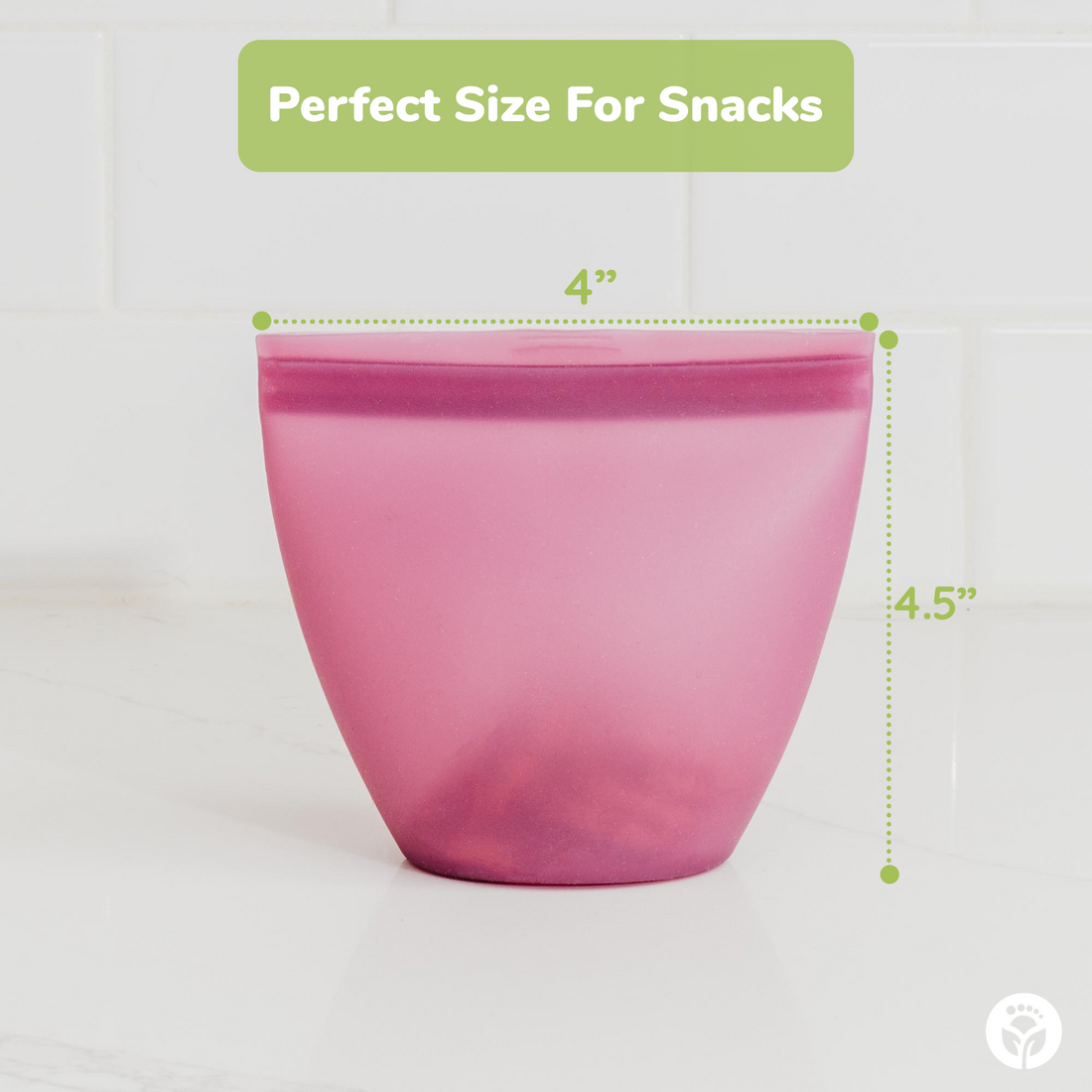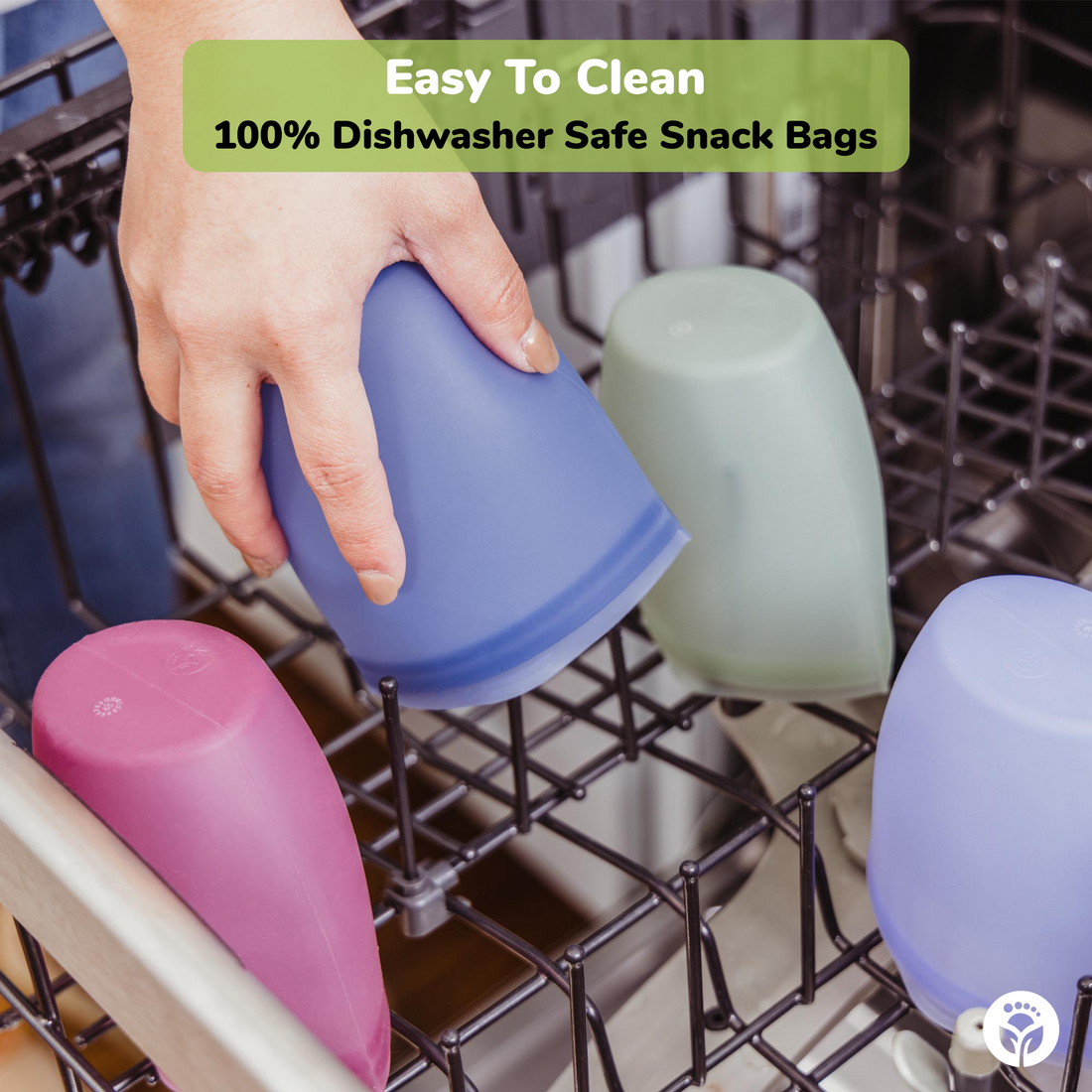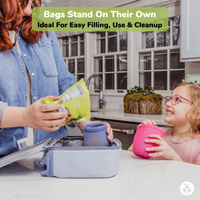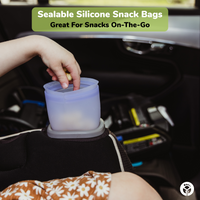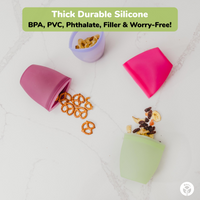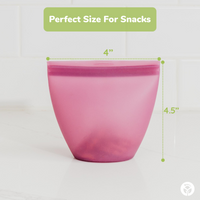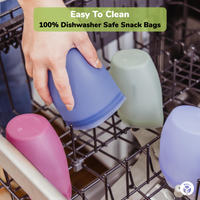 Silicone Snack Bags
$24.99
$15.99
Sale

• Save
Throw out single-use plastic snack bags … for the last time! Replacing plastic snack containers with a reusable option that's better for the planet and your wallet is a no-brainer – but it's also better for your mini me.  
Made with premium food grade silicone, these kid-sized reusable bags are perfect for toddler portions and feature an easy open and close pinch top design for littles still practicing their fine motor skills.
Life moves fast when you have kids – that's why these self-standing bags are made to be easy to fill and easy to snack from. Flat bottoms mean Cheerios don't go rolling everywhere when your little sets their snack down. And they fit perfectly in car cup holders, so snacking on the go doesn't end with a pile of Pirate Booty under the seats!
And they're top rack dishwasher safe – Let your kiddo graze on their faves, then throw their snack bags in the wash for quick and easy cleanup. 
The only thing you'll find in these bags are delicious snacks and LFGB-approved silicone - that means no unwanted extras that could leach into your child's food. WeeSprout food grade silicone snack bags are 100% BPA, PVC, phthalate, and filler-free!
FREE standard shipping on all US orders over $50 — most orders are shipped within 24-48 hours and your product will arrive within 7-10 business days.
• Set of 4 – Four reusable silicone snack bags for kids and toddlers
• LFGB Silicone – BPA, PVC, phthalate, and filler-free
• Self-Standing Design – For easy filling and snacking
• Pinch Top Design – For easy opening and closing
• Cup Holder Compatible – For snacking on-the-go
• Ultra-durable Materials – Kid-friendly durable snack bags
• Dishwasher Safe – For quick and easy cleanup
• 100% Money Back Guarantee – try your reusable snack bags risk-free!
• Dishwasher safe
• Boil-proof for deep cleaning stains and odors

*Silicone can, at times, take on the scent or taste of the things it comes in contact with. To remove unwanted tastes or odors, simply soak your product in boiling water for 15 minutes.

We suggest the following tips when caring for silicone products:

• Do not soak in soapy water
• Place all silicone in the top rack of your dishwasher
• Use a mild detergent for washing

Frequently Bought Together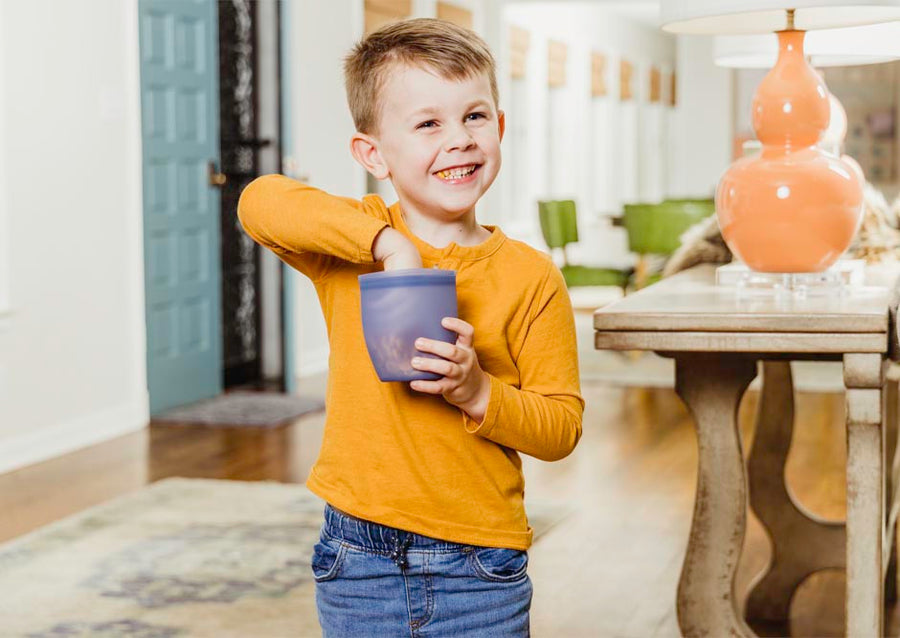 Making On-The-Go Effortless
Soccer practice, meetings, errands … you do it all. You need products that can keep up. Like our silicone reusable snack bags, our on-the-go products make your day to day more doable with designs made for busy littles and their parents!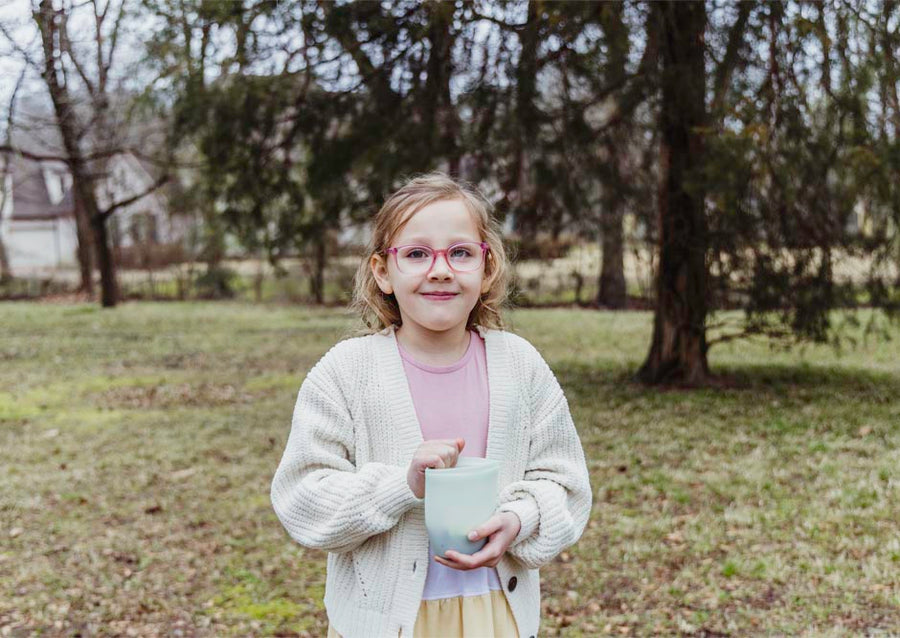 Our Promise
Our eating, sleeping, and nursing products are:
Pure — We prioritize safety and purity with premium materials
Intentional — Made by parents for parents
Long-lasting — Quality construction means your products work hard while your little ones are little … and longer
The success of our business is built on our "above and beyond" customer service. Meaning, if something isn't just right with your order, we'll fix it — always.