Large Kids Bento Box With Silicone Sleeve
Large Kids Bento Box With Silicone Sleeve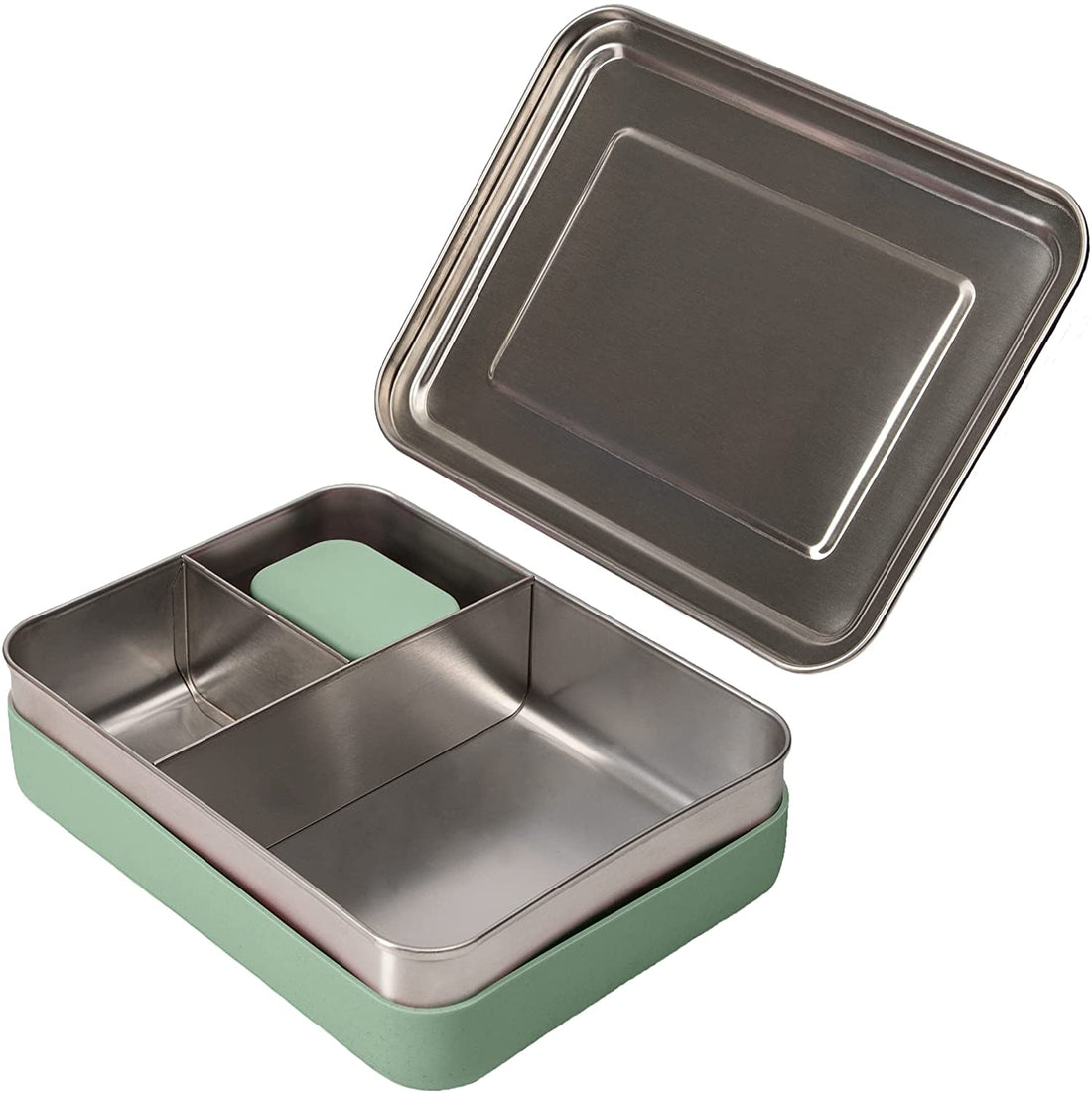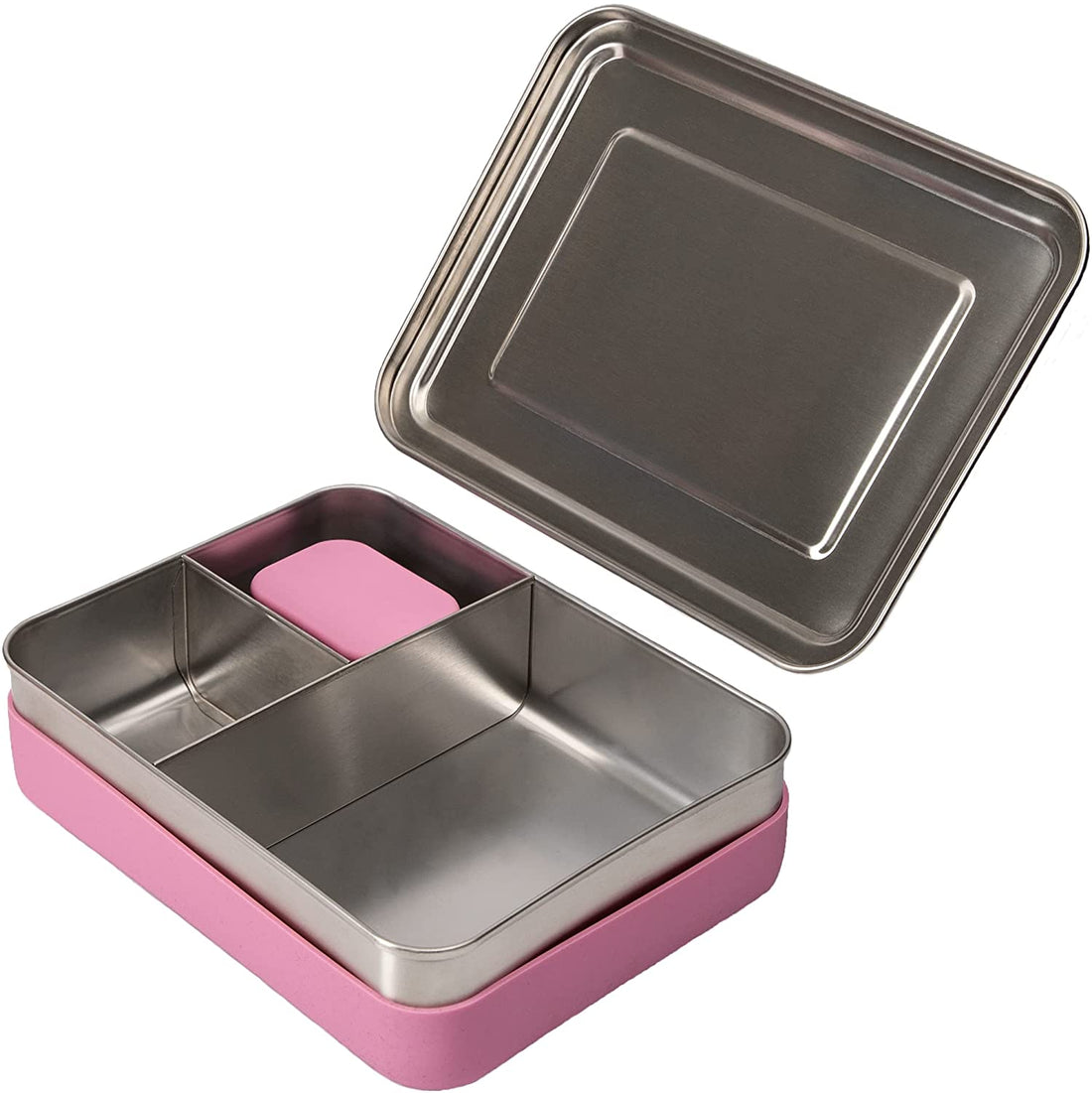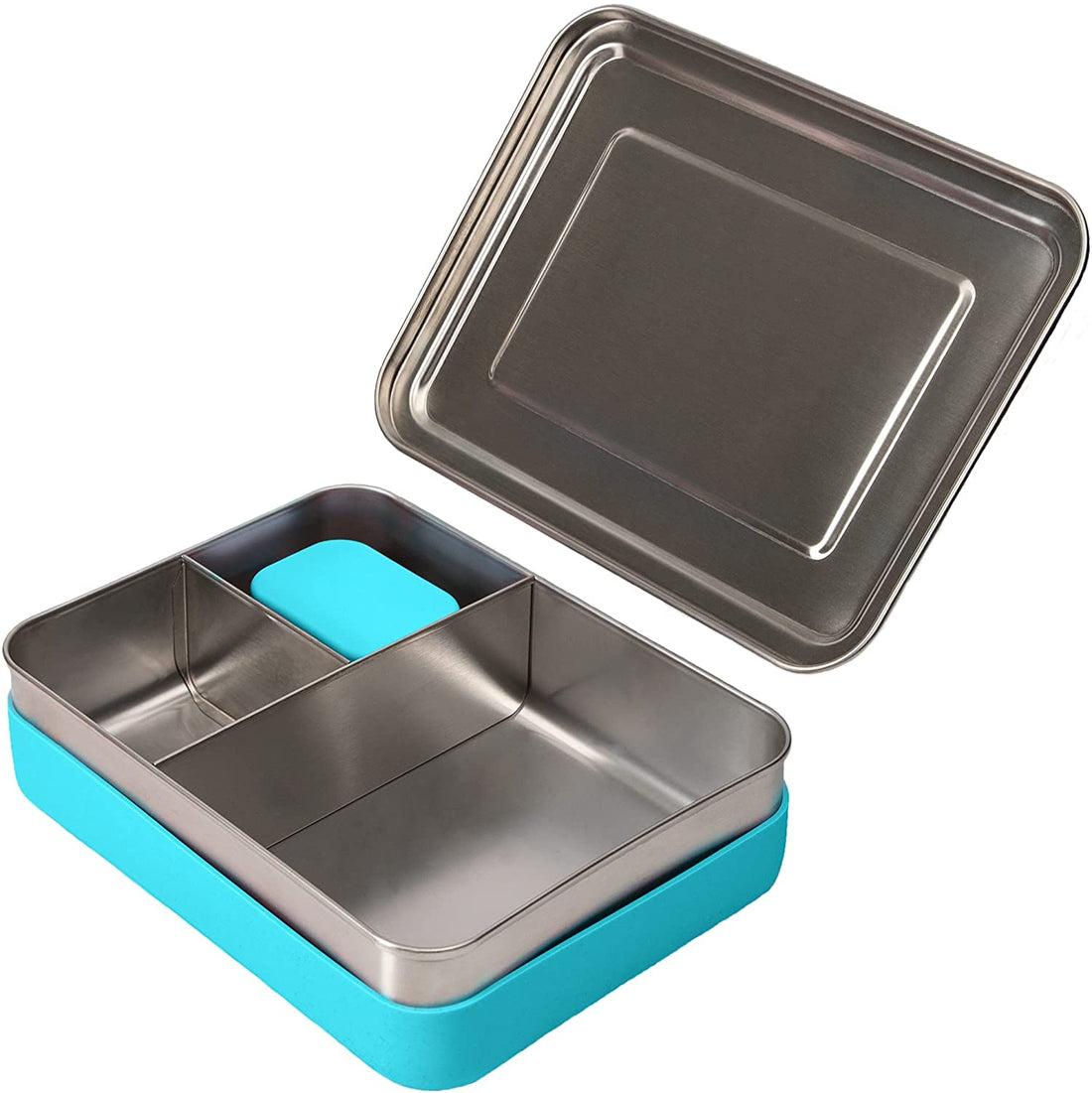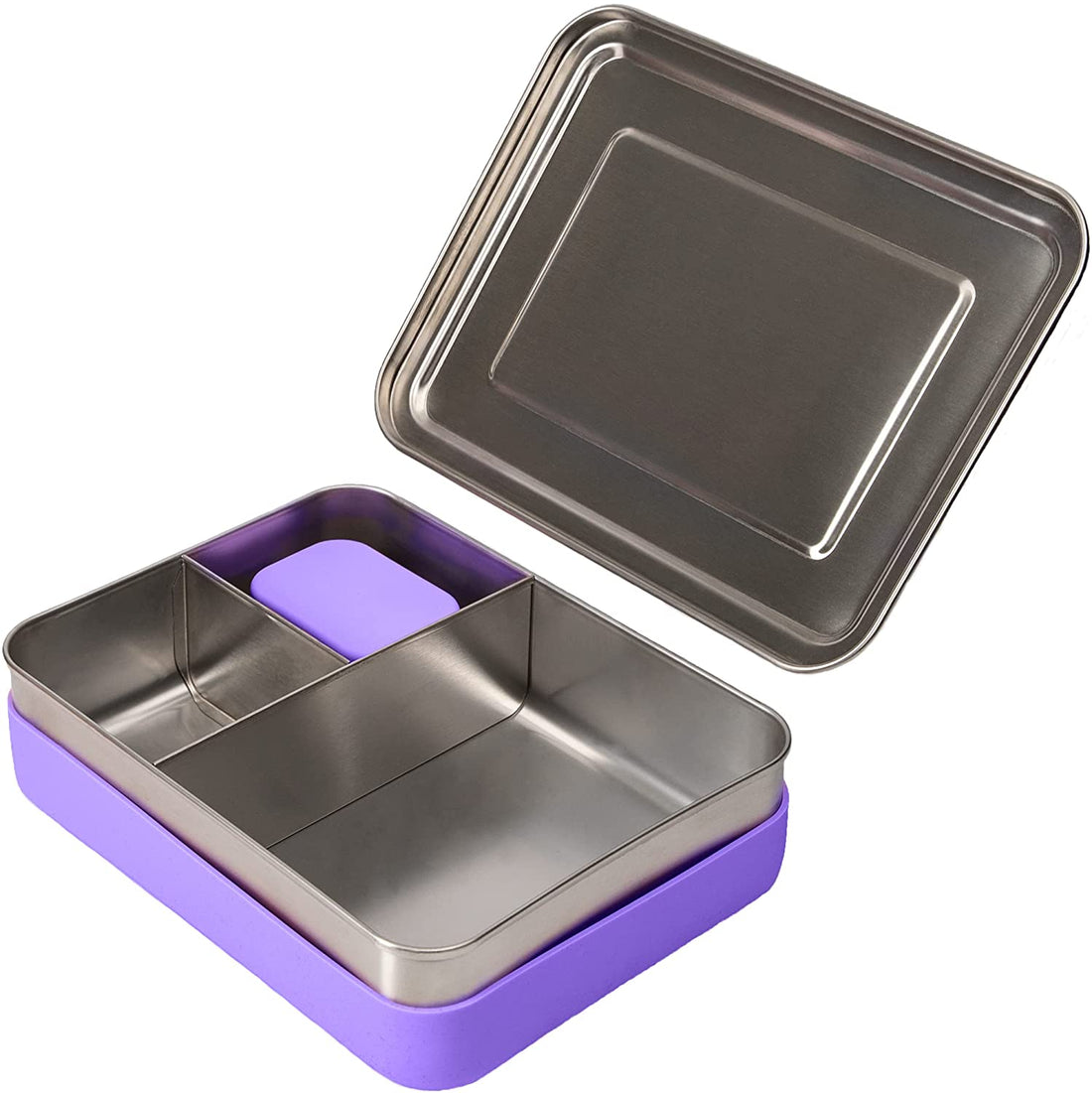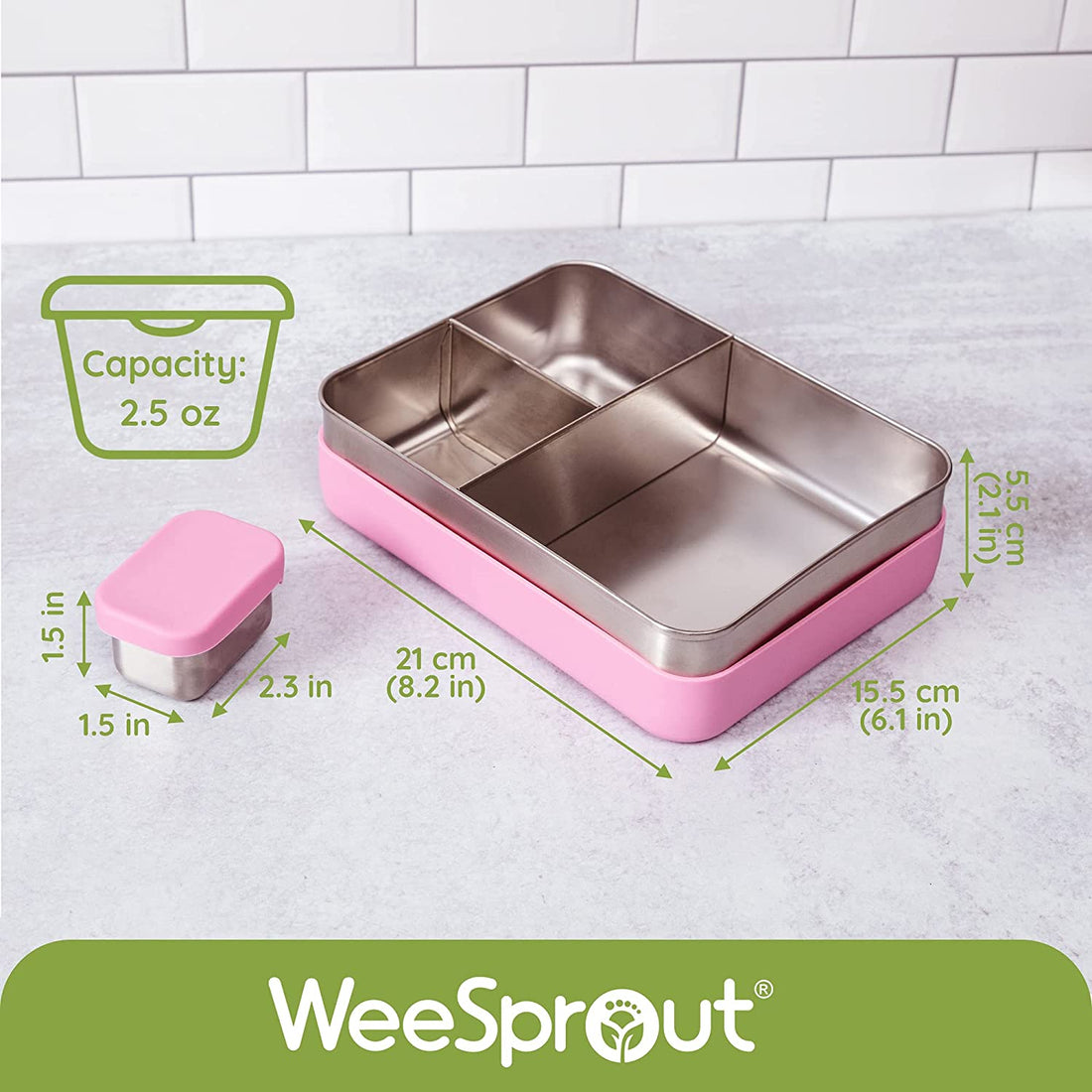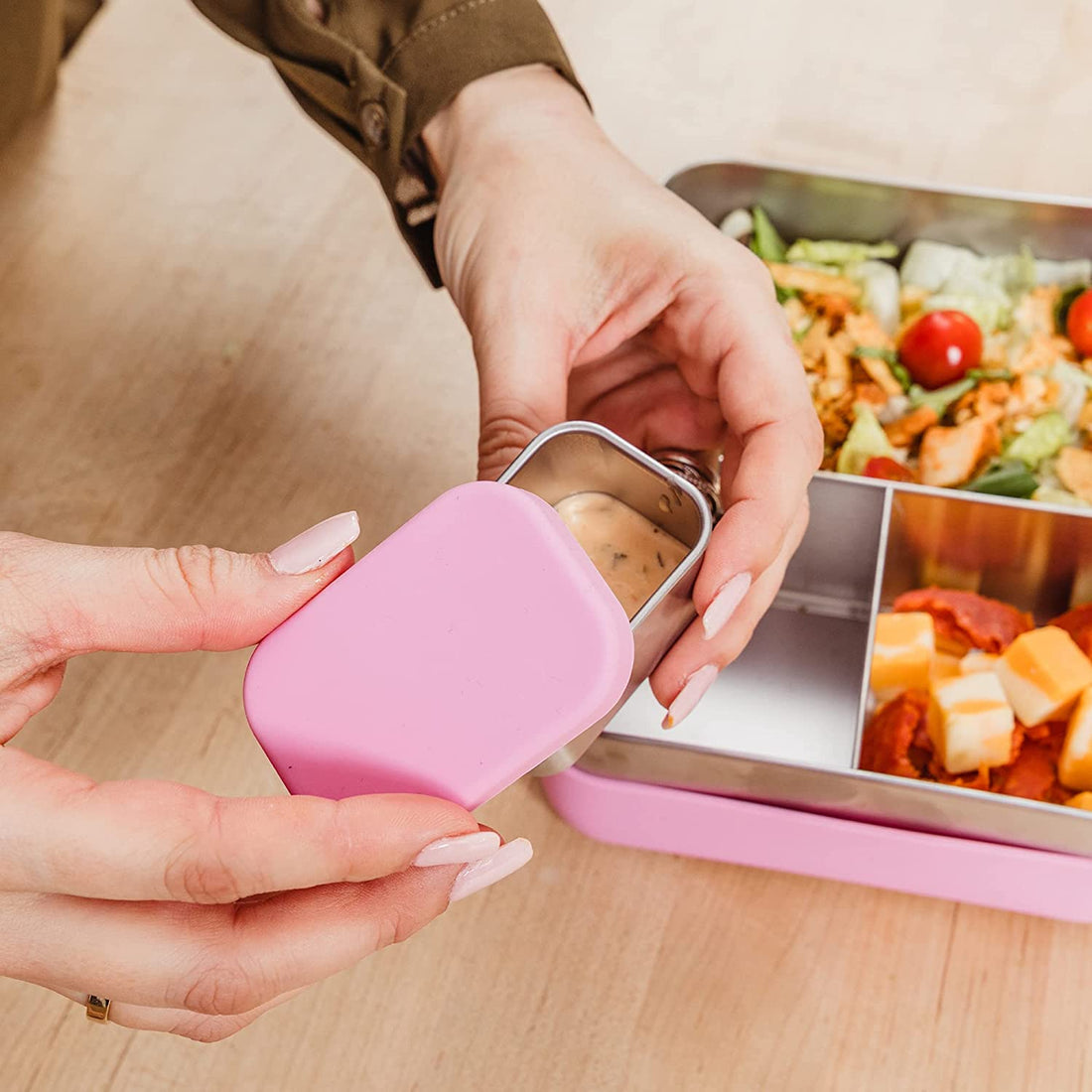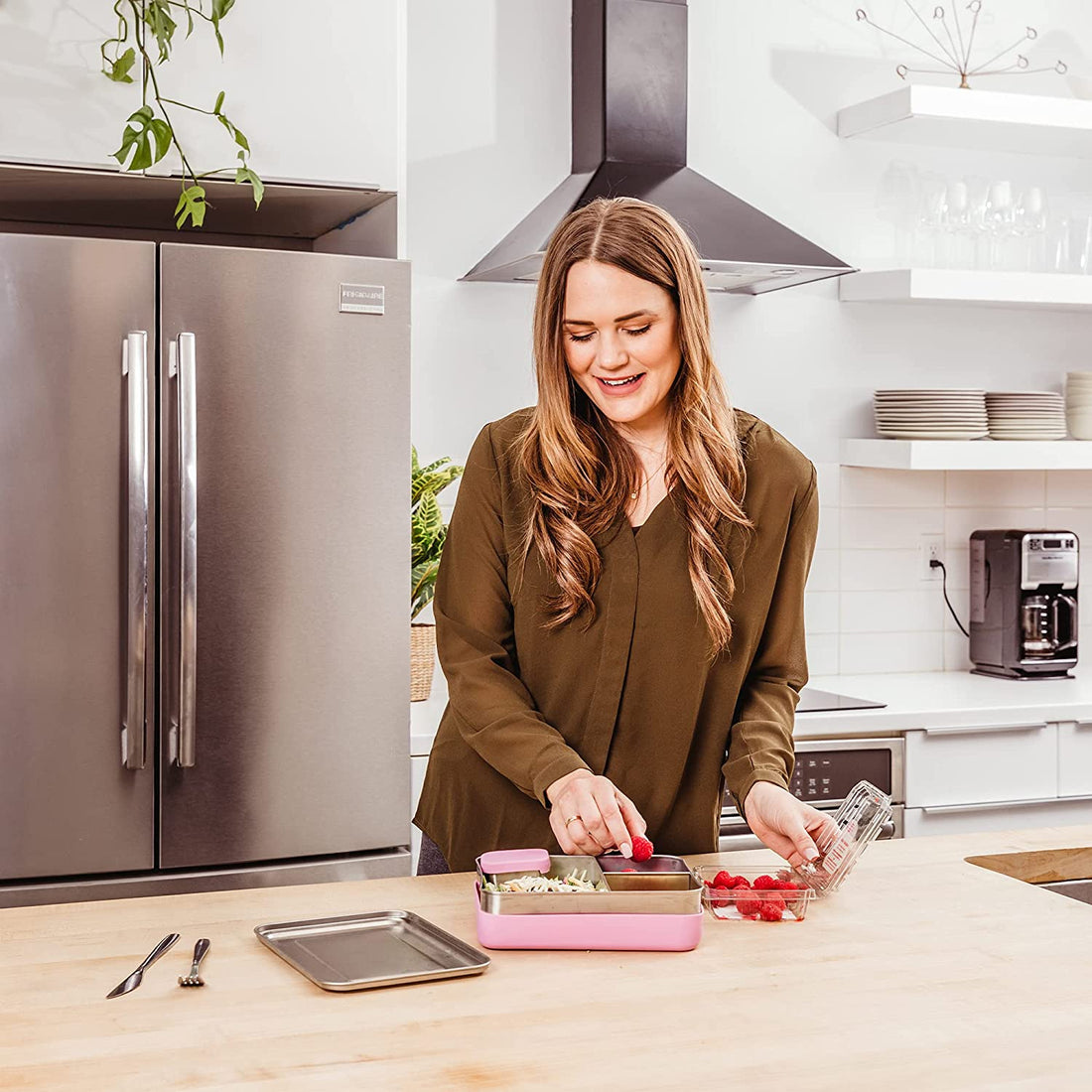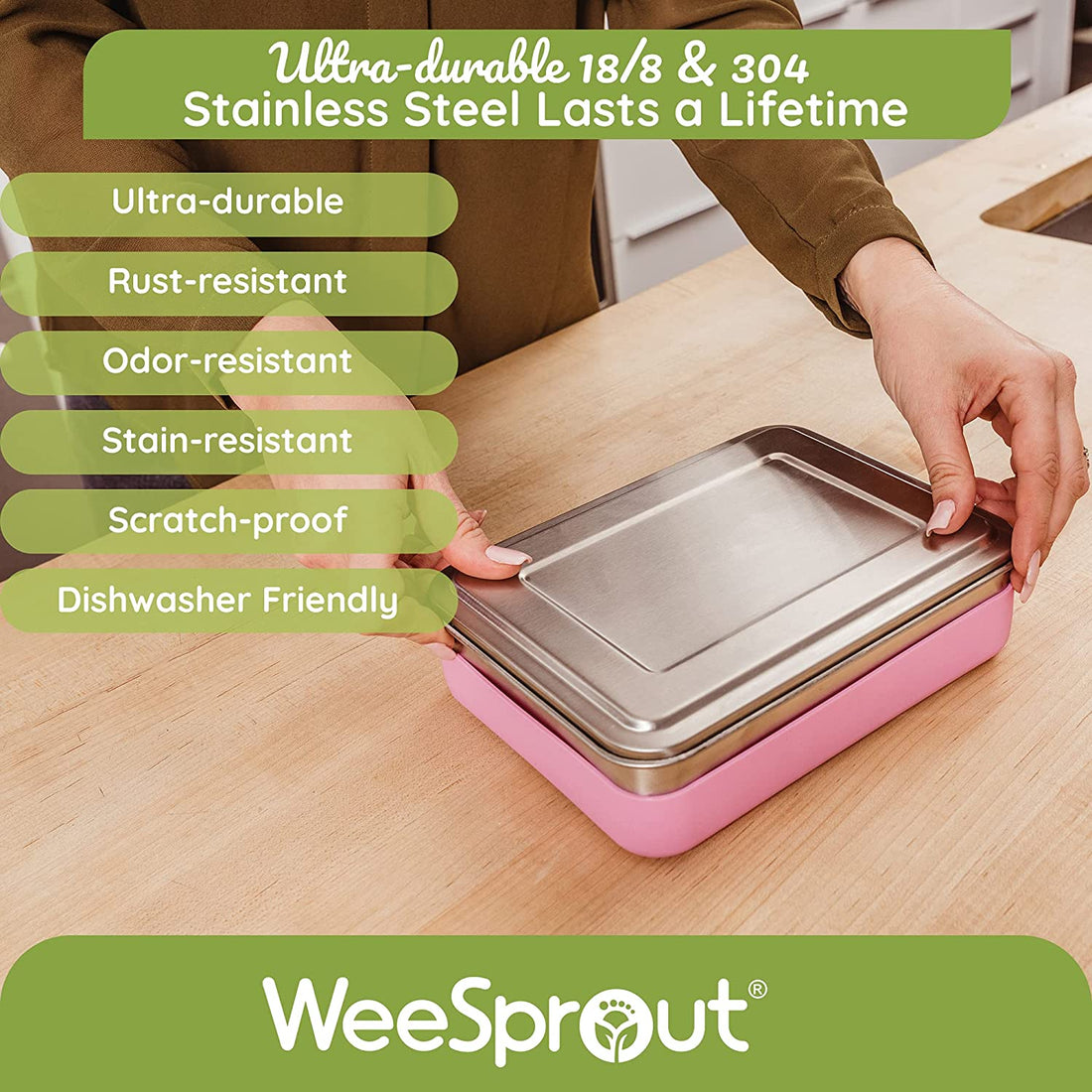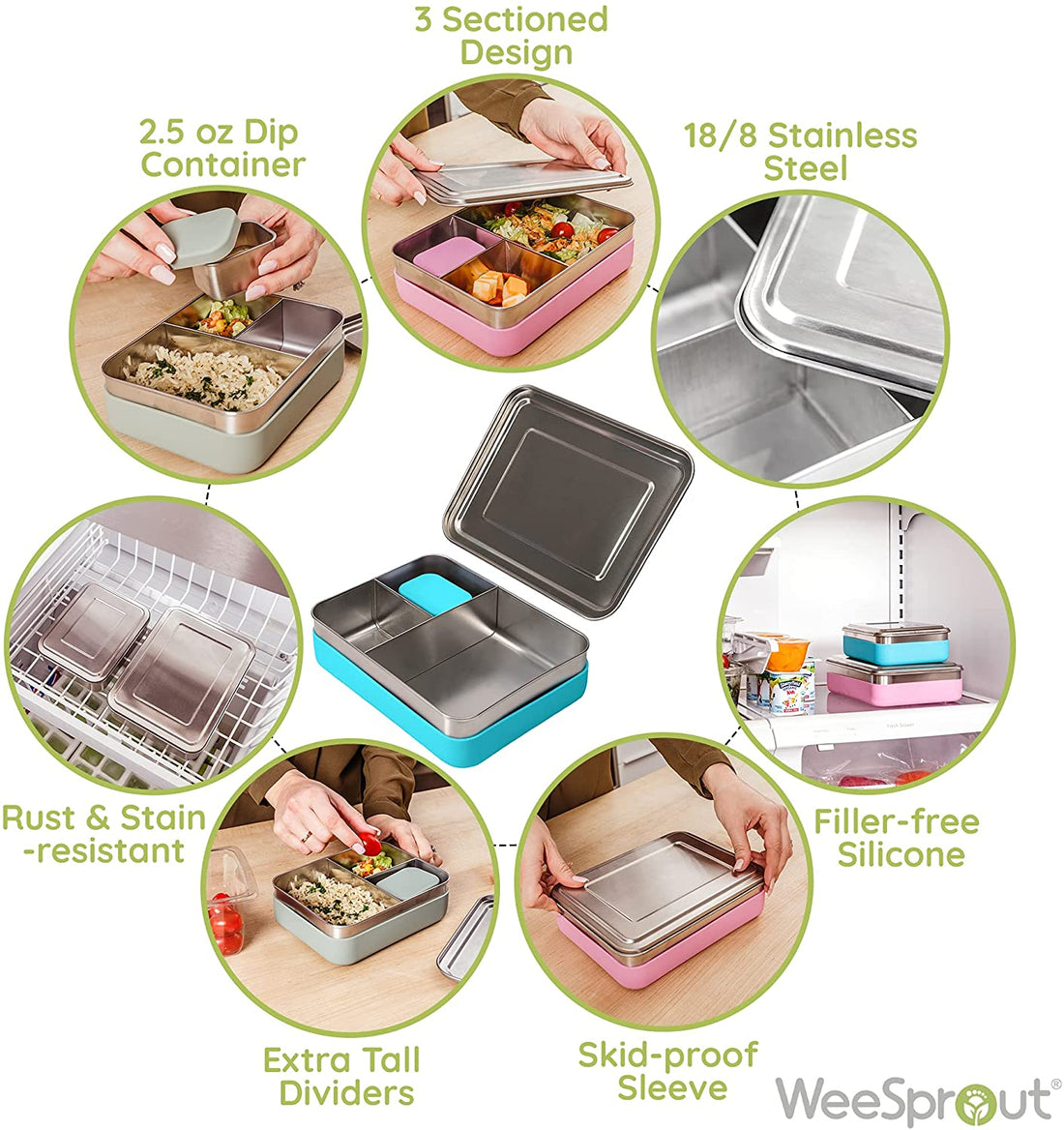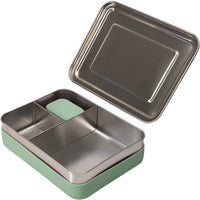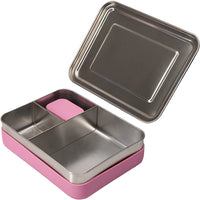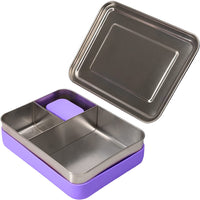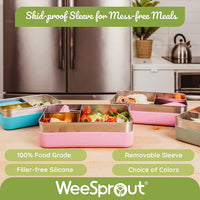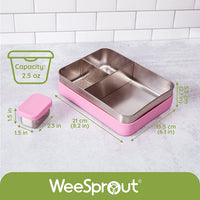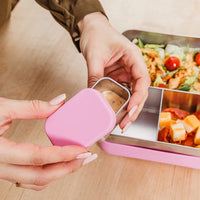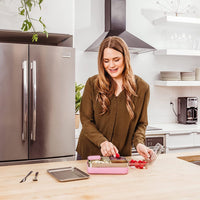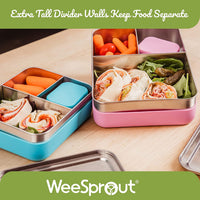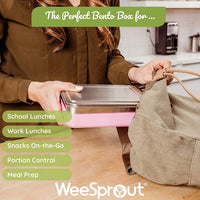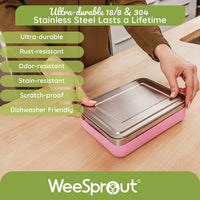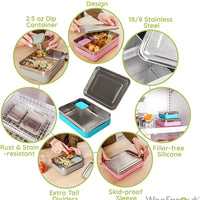 Large Kids Bento Box With Silicone Sleeve
Inspired by our original large bento box, this large stainless steel bento box with silicone sleeve is the perfect 3-in-1 container for adults and older kids with big appetites. The 3-in-1 design holds an entire meal in one easy to carry container. That's less to carry, less to keep up with, less to lose, and less to wash. Sometimes less really is more!
And say bye bye to your bento box slipping and sliding on your desk — the skidproof silicone sleeve keeps your lunch in your container and off your keyboard and work documents!
FREE standard shipping on all US orders over $50 — most orders are shipped within 24-48 hours and your product will arrive within 7-10 business days.
18/8 & 3

04 Stainless Steel Bento Box — Ultra-durable & unbreakable

Skid-proof Silicone Sleeve — Prevents bento box from slipping & sliding

Tall Compartment Dividers — Food stays exactly how you pack it

8.2 x 6.1 x 2.1 — Fits perfectly in purses, work bags, & backpacks

Dishwasher Safe — Top rack dishwasher safe for easy cleanup

Bonus Leakproof Dip Container — Pack

salad dressing, pasta sauce, condiments & more

100% Money Back Guarantee — try your large bento box with sleeve risk-free!
How do I clean rust off my bento box?
If your stainless steel products develop rust, use one of these easy methods to remove it!
1) Make a baking soda paste (with water or lemon juice) and rub it in the rust spot, then wipe with a damp cloth.
2) Submerge the container in vinegar for 5 minutes, then rinse and wipe the area with a cloth.
If your bento box has retained an odor from food stored inside, we recommend using the method below:
1) Mix equal parts baking soda and water to create a paste.
2) Rub the paste onto the container and let it dry.
3) Dip a soft cloth in warm water and wipe away the paste. (For stronger odors, dip a soft cloth in white vinegar and wipe away the paste, then dip a soft cloth in warm water and wipe away the vinegar.)
4) Dry your bento box with a cloth to prevent water spotting.
How do I remove the lid if it gets stuck?
If your lid gets stuck, put a few drops of vegetable oil on a paper towel and "season" the lip of the container and the inner lip of the lid. This will make it much easier to open, even after you wash the container!
Is my bento box dishwasher safe?
Your stainless steel bento box is top rack dishwasher safe. To avoid rust, let your bento box fully dry before storing.
What type of stainless steel are the bento boxes made with?
Our stainless steel bento box is 18/8 and 304 grade stainless steel.
Top rack dishwasher safe (*Allow to fully dry before storing to avoid rust)
Frequently Bought Together
Reusable. Responsible. Reliable.
Like all WeeSprout products, your reusable stainless steel bento box is made with ultra-durable and eco-conscious materials that help cut back on single-use containers. That's more bang for your buck & less plastic in landfills!
Our Promise
Our eating, sleeping, and nursing products are:
Pure — We prioritize safety and purity with premium materials
Intentional — Made by parents for parents
Long-lasting — Quality construction means your products work hard while your little ones are little … and longer
The success of our business is built on our "above and beyond" customer service. Meaning, if something isn't just right with your order, we'll fix it — always.