Kids Desk & Chair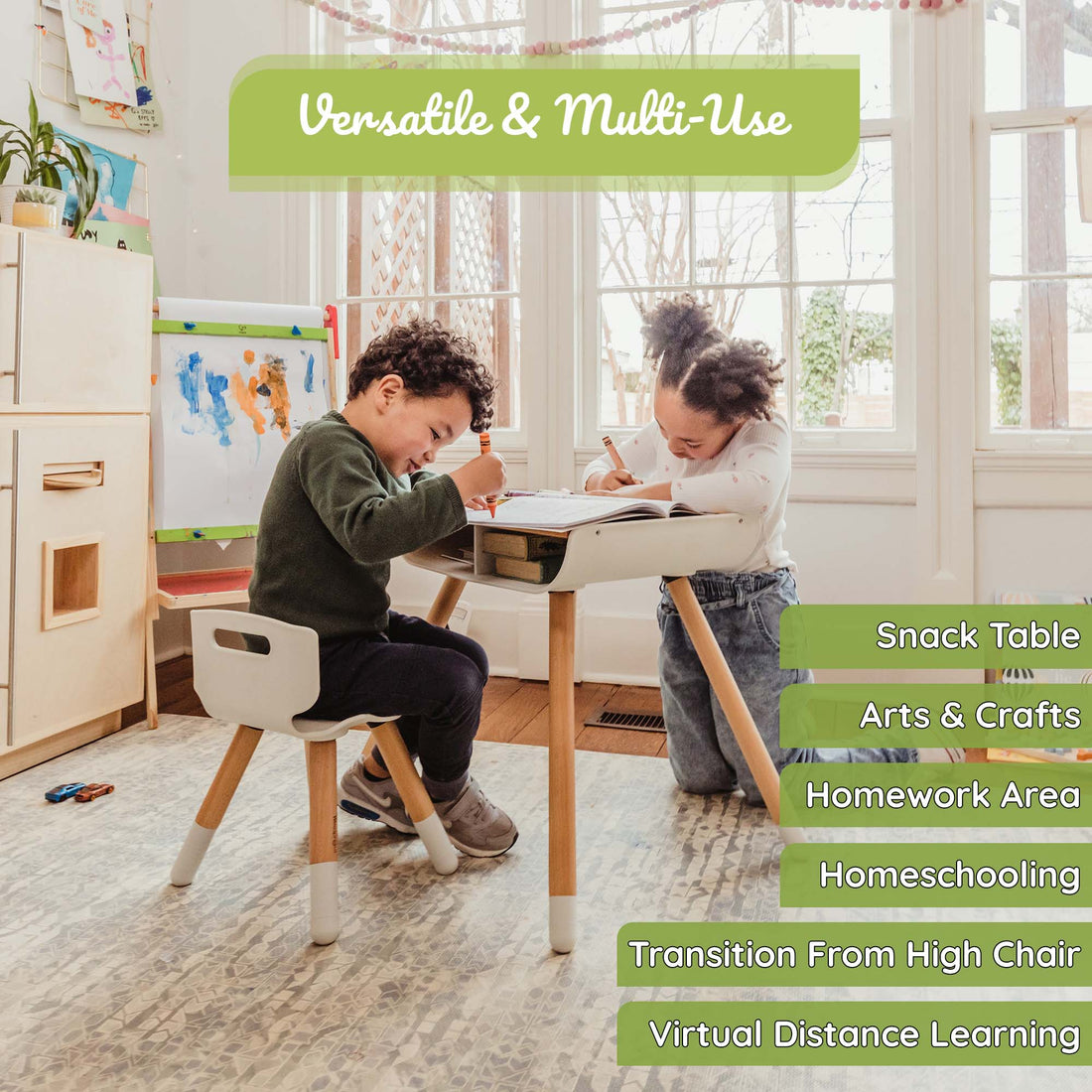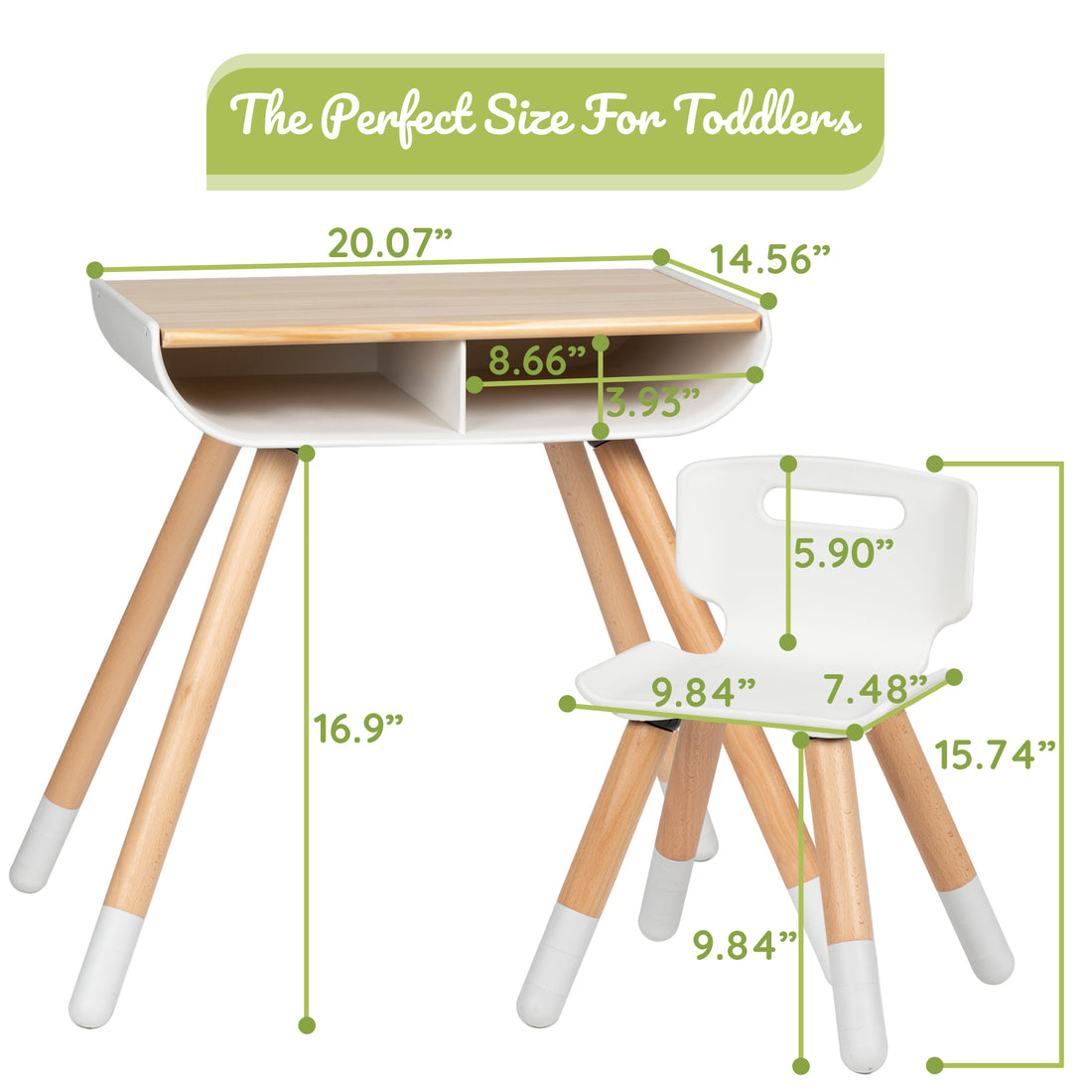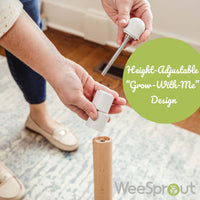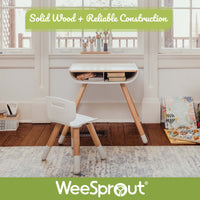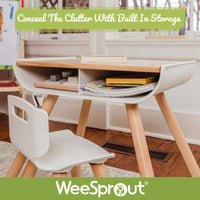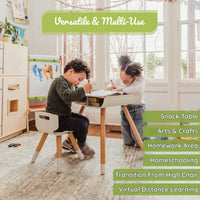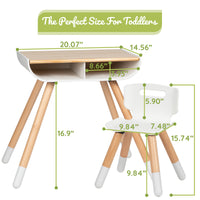 Final sale - we do not accept returns, refunds, or exchanges for this product
Give your little a space of their own to eat, create, learn and play! The WeeSprout 3 in 1 desk and chair set is the perfect size for toddlers to grab a snack, distance learn, draw a picture, or play with legos. And the height-adjustable design means your family will use this desk year after year (and kid after kid!) 
Skip the pressed wood & particle board. This desk & chair set is the real deal — the solid wood legs and desk surface are made to withstand any banging, climbing, pushing, gluing, PB&J-ing, and coloring your little brings to the table. And the minimalist design looks fantastic with every decor — a must for a product that's going to be around for a long time!
Built-in storage fosters independence and conceals the clutter — their puzzles, sticker books, and art supplies are always at their fingertips. Perfect for littles who want to feel like a big kid (they can grab their own stuff and, yes, clean it up too!) 
Plus, it's just plain easy — easy to assemble, easy to adjust, & easy to clean. Assembling and adjusting your desk and chair is 100% tool-free. And it wipes clean in seconds (a no-brainer for parents with toddlers!)
FREE standard shipping on all US orders — most orders are shipped within 24-48 hours and your product will arrive within 7-10 business days.
• Adjustable Desk & Chair — Grows with your child
• Solid Wood Surface & Legs — Sturdy & long lasting materials
• Built-In Storage Shelves — Perfect for books, crayons, toys & more
• No-Tip Design — For toddlers who climb, cruise & crawl on everything
• Tool-Free Assembly & Adjustment — Quick & easy to set up
• Pre-built Surface & Storage — Desk surface & shelves come pre-built
• Modern + Minimalistic — Looks great with every aesthetic
• Kid-Safe — Smooth edges & curved corners mean no scrapes or scratches
• Weight Limit — 90 lb Maximum
Frequently Bought Together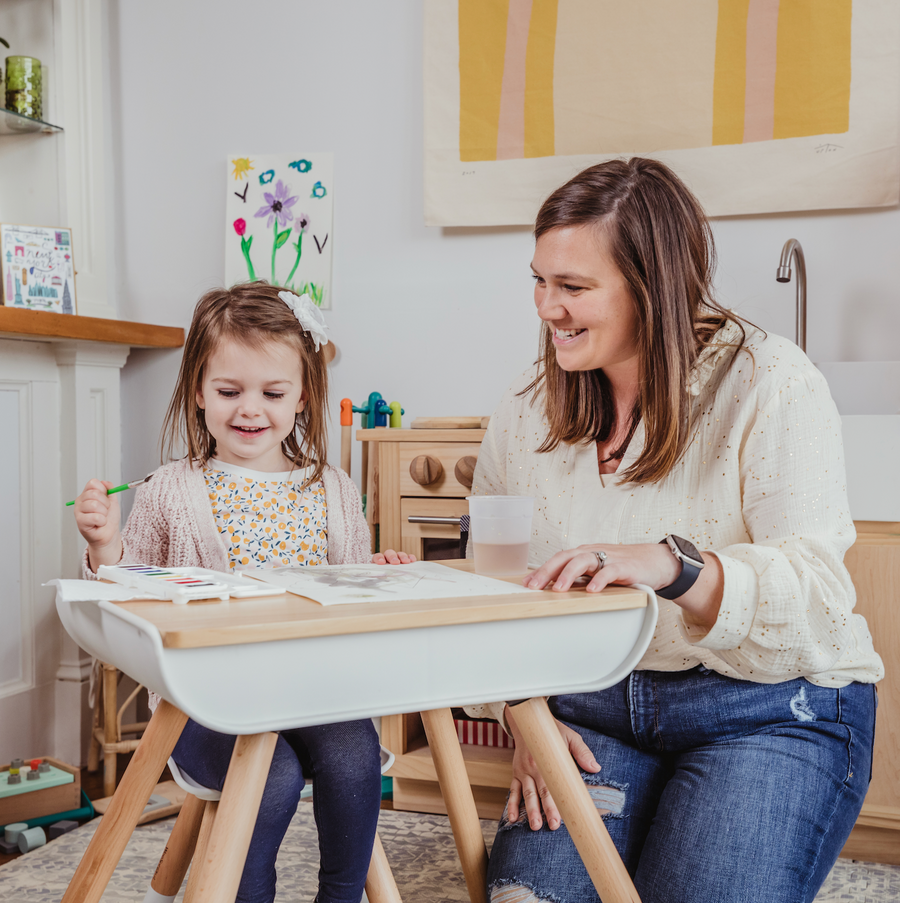 Trusted By Growing Families
Like your 3 in 1 kids desk, WeeSprout grow-with-me products are designed to keep up with your growing little & your growing family. That means premium materials & high quality construction your family will use year after year, kid after kid — without spending an arm & a leg.
Our Promise
Our eating, sleeping, and nursing products are:
Pure — We prioritize safety and purity with premium materials
Intentional — Made by parents for parents
Long-lasting — Quality construction means your products work hard while your little ones are little … and longer
The success of our business is built on our "above and beyond" customer service. Meaning, if something isn't just right with your order, we'll fix it — always.