Leakproof Dip Containers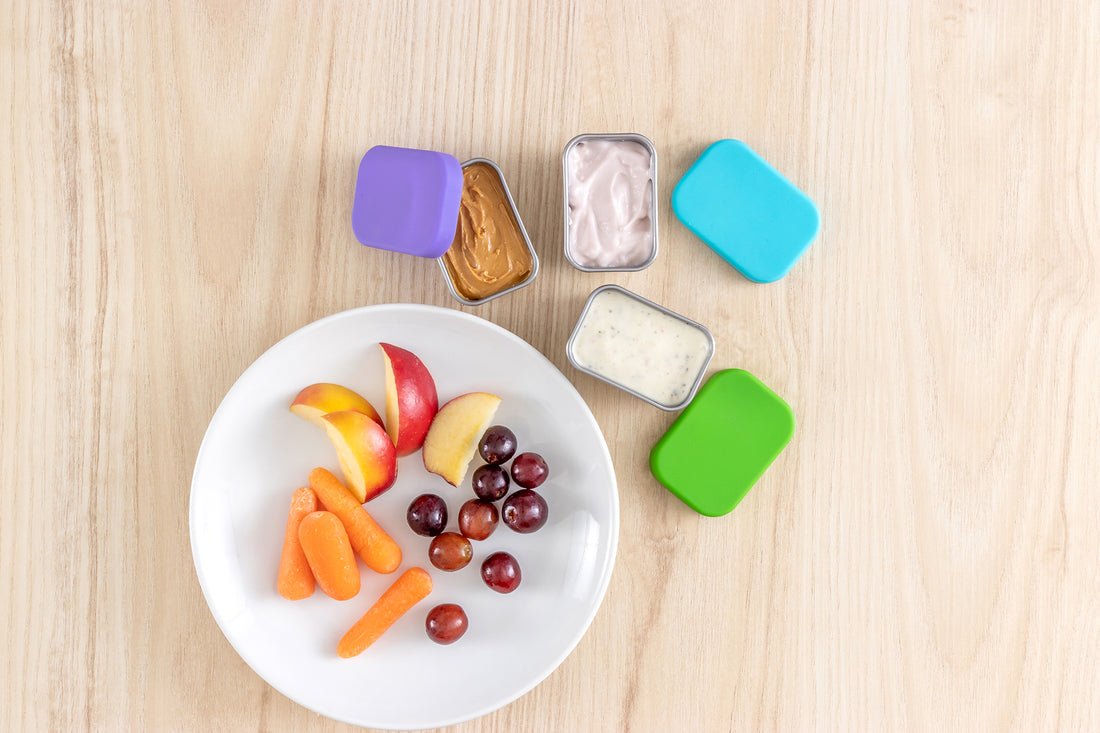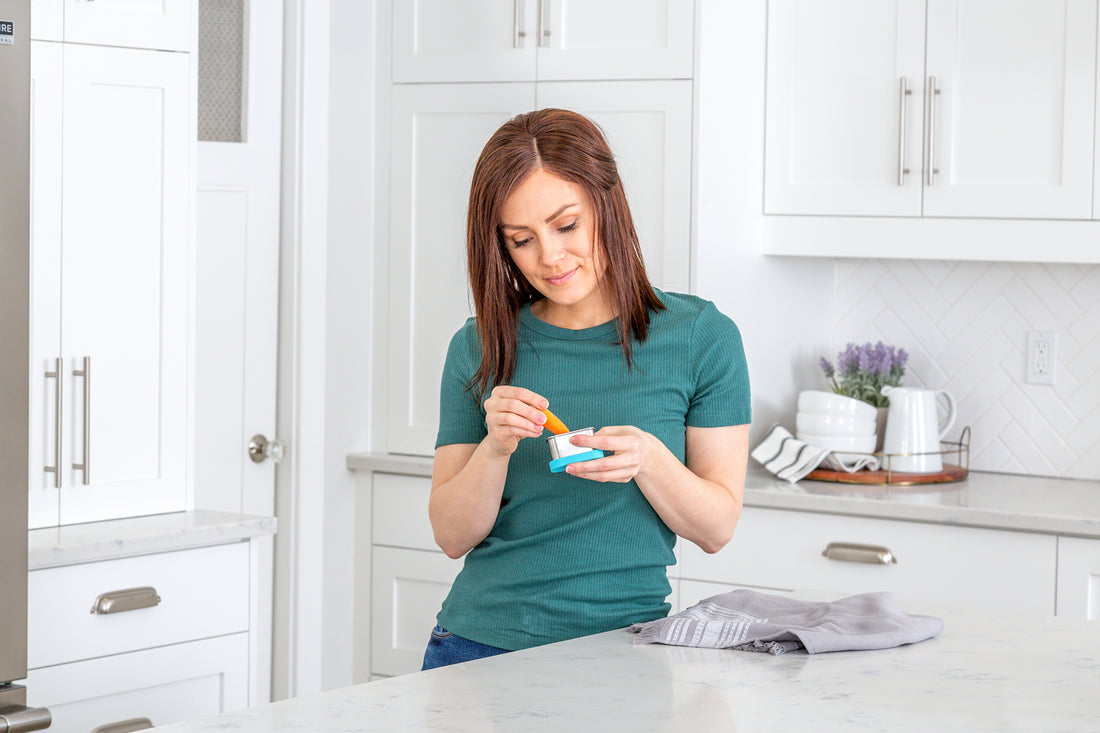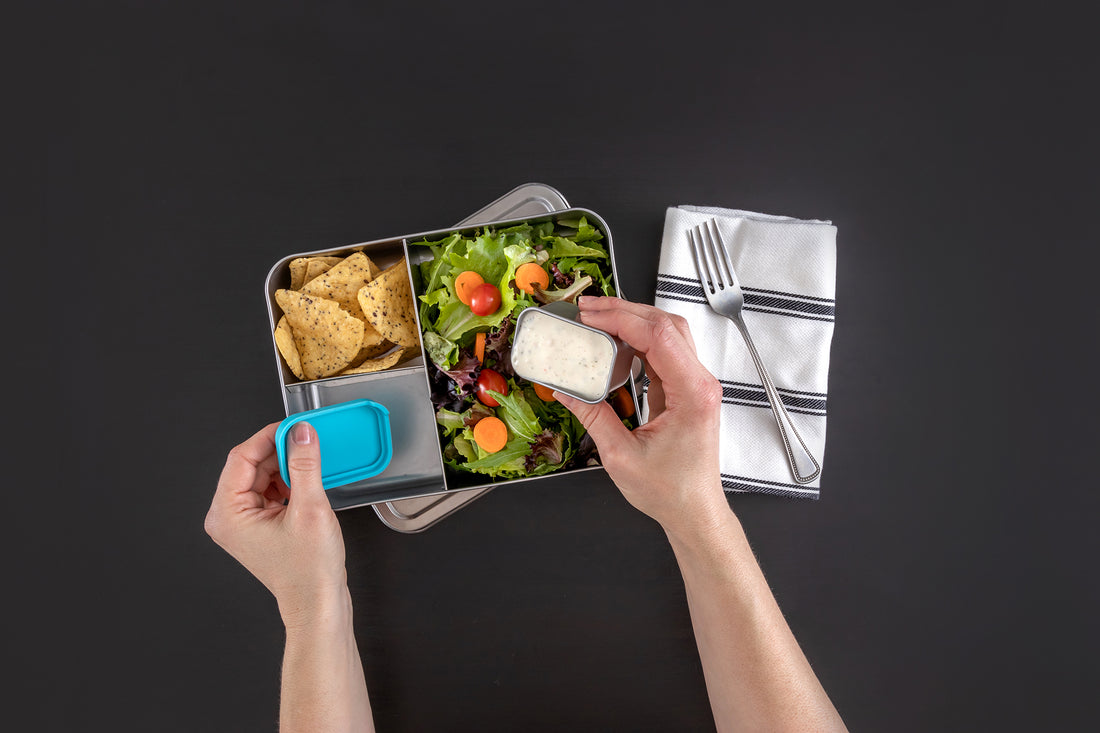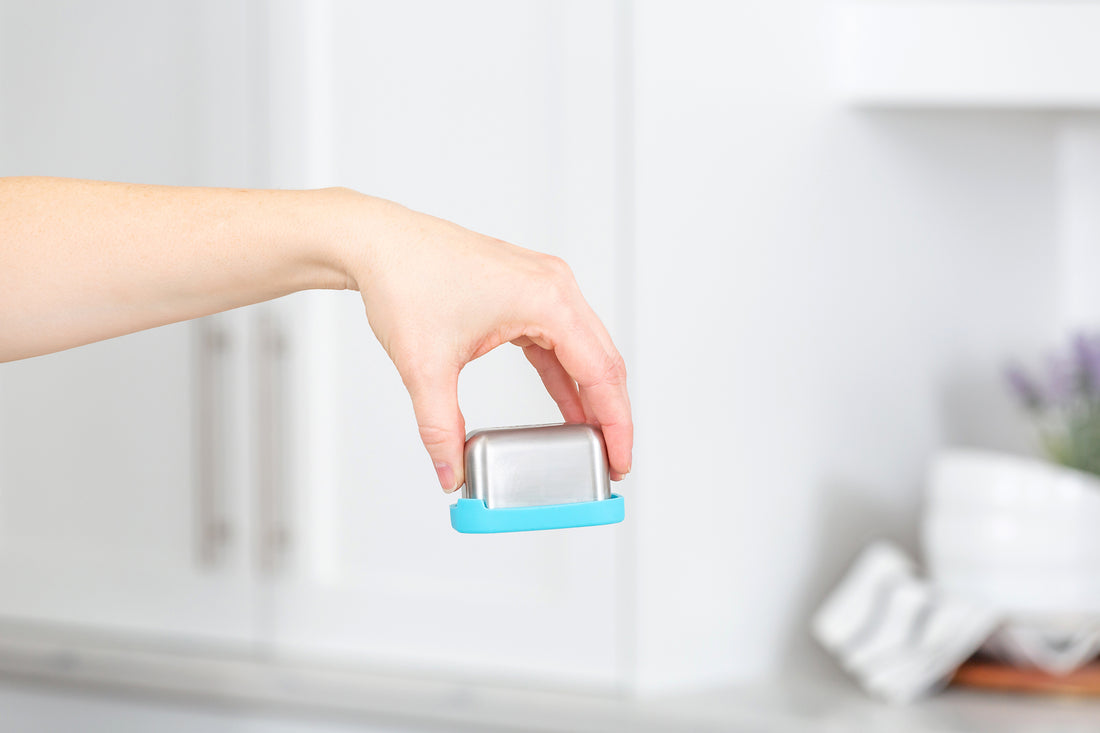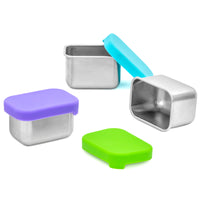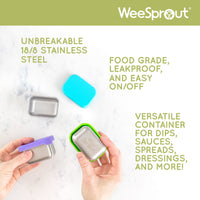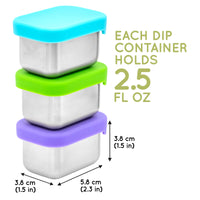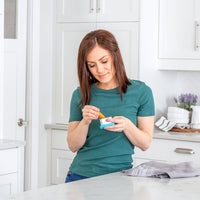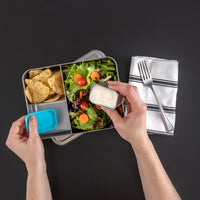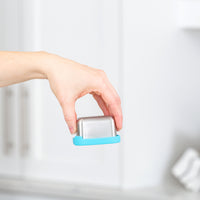 Forget dip containers that crack, melt in the dishwasher, and never make it home! This set of leakproof stainless steel dip containers makes it easy to liven up any lunch with ketchup, veggie dip, ranch dressing and more!
FREE standard shipping on all US orders over $50 — most orders are shipped within 24-48 hours and your product will arrive within 7-10 business days.
Set of 3

Dip Containers With Lids — Always have one on hand

2.5 oz Capacity — Holds the perfect amount

18/8 & 304 Stainless Steel — Kid-proof & ultra-durable

Food Grade Silicone Lids — Filler-free silicone lids

100% Leakproof — Perfect for condiments, dips, dressings & more

Non-Toxic — BPA, PVC, & Phthalate-Free

Easy-Open Lid Tabs — Perfect for school lunches

2.3 x 1.5 x 1.5 — Fit in WeeSprout bento boxes

Dishwasher Safe — For quick cleanup
100% Money Back Guarantee — try your dip containers with lids risk-free!
If your dip containers have retained an odor from food stored inside, we recommend using the method below:
1) Mix equal parts baking soda and water to create a paste.
2) Rub the paste onto the container and let it dry.
3) Dip a soft cloth in warm water and wipe away the paste. (For stronger odors, dip a soft cloth in white vinegar and wipe away the paste, then dip a soft cloth in warm water and wipe away the vinegar.)
4) Dry your containers with a cloth to prevent water spotting.
If your stainless steel products develop rust, use one of these easy methods to remove it!
1) Make a baking soda paste (with water or lemon juice) and rub it in the rust spot, then wipe with a damp cloth.
2) Submerge the container in vinegar for 5 minutes, then rinse and wipe the area with a cloth.
We recommend starting at the corner opposite of the pull tab, then pressing around the rim on both sides until you get to the pull tab and pull it down. This creates a leakproof seal.
What type of stainless steel are the dip containers made of?
Our stainless steel dip containers are 18/8 and 304 grade stainless steel.
Are they dishwasher safe?
Our stainless steel dip containers are top rack dishwasher safe. To avoid rust, let fully dry before storing.
What material are the leakproof dip containers made of?
Our dip containers are made with 18/8 and 304 stainless steel. The leakproof top is 100% food grade and FDA-approved silicone.
How much can each container hold?
Our dip containers hold up to 2.5 oz.
Are these easy enough for a toddler to open?
Our leakproof dip containers are designed to keep liquids in while still being easy enough for little fingers to open! The special tab on the silicone lid makes them perfect to send with your child to daycare and preschool.
Do the dip containers fit inside WeeSprout bento boxes?
Our dip containers were designed to fit perfectly in all WeeSprout bento boxes!
Are the dip containers dishwasher safe?
Yes, our dip containers are top rack dishwasher safe.
Top rack dishwasher safe (*Allow to fully dry before storing to avoid rust)
Frequently Bought Together
Reusable. Responsible. Reliable.
WeeSprout lunch box accessories are made with ultra-durable and eco-conscious materials that help cut back on single-use containers. That's more bang for your buck & less plastic in landfills!
Our Promise
Our eating, sleeping, and nursing products are:
Pure — We prioritize safety and purity with premium materials
Intentional — Made by parents for parents
Long-lasting — Quality construction means your products work hard while your little ones are little … and longer
The success of our business is built on our "above and beyond" customer service. Meaning, if something isn't just right with your order, we'll fix it — always.