Large Baby Food Freezer Tray
Large Baby Food Freezer Tray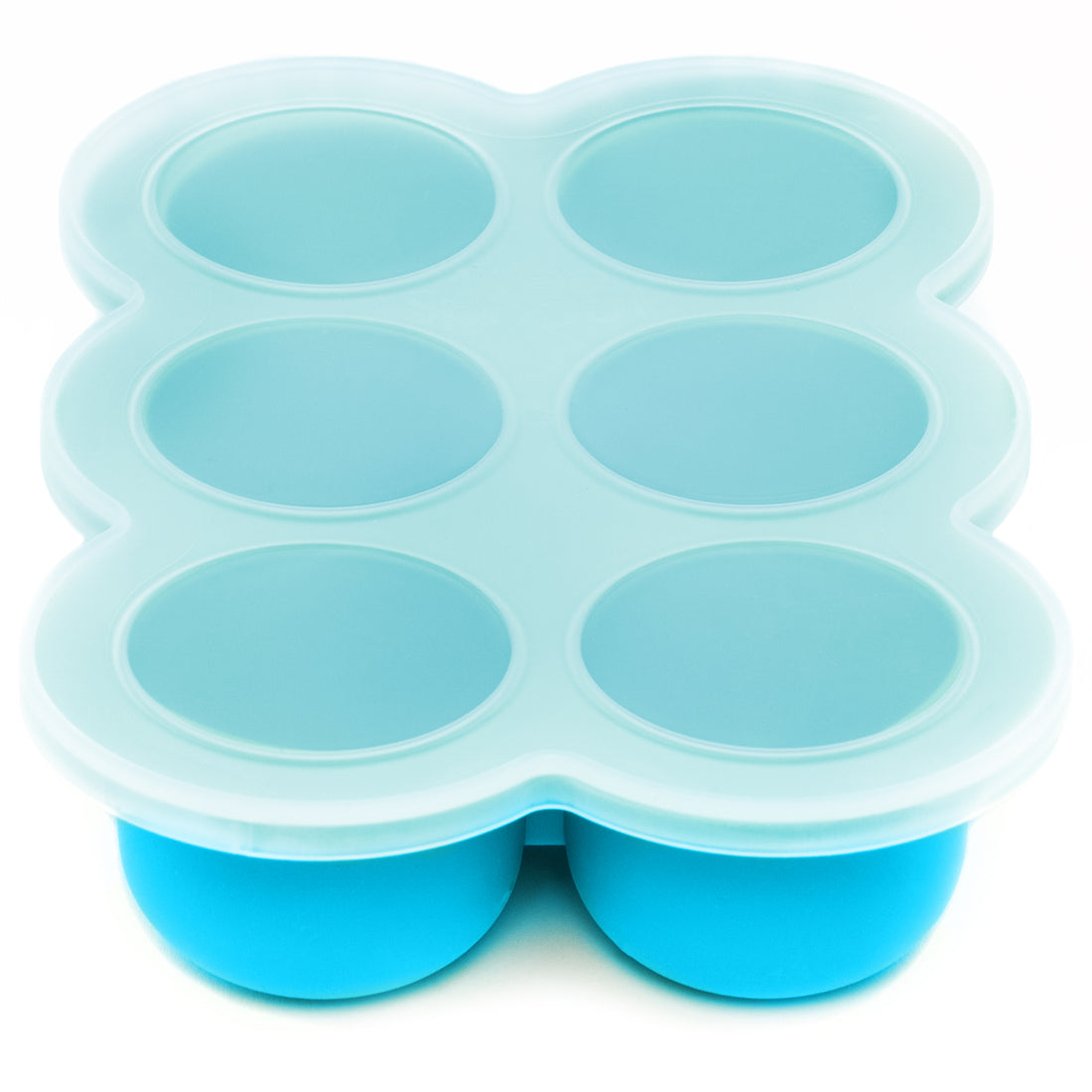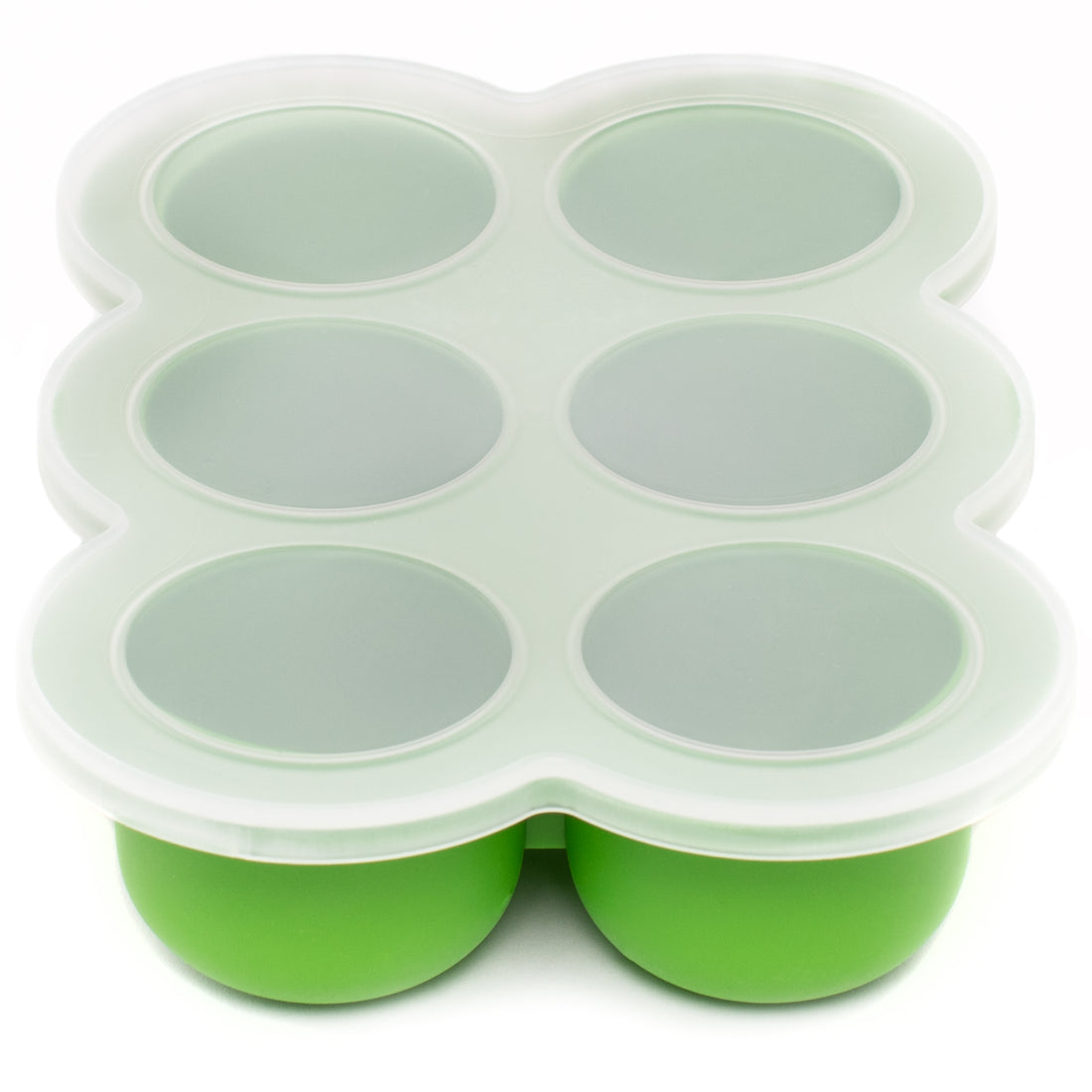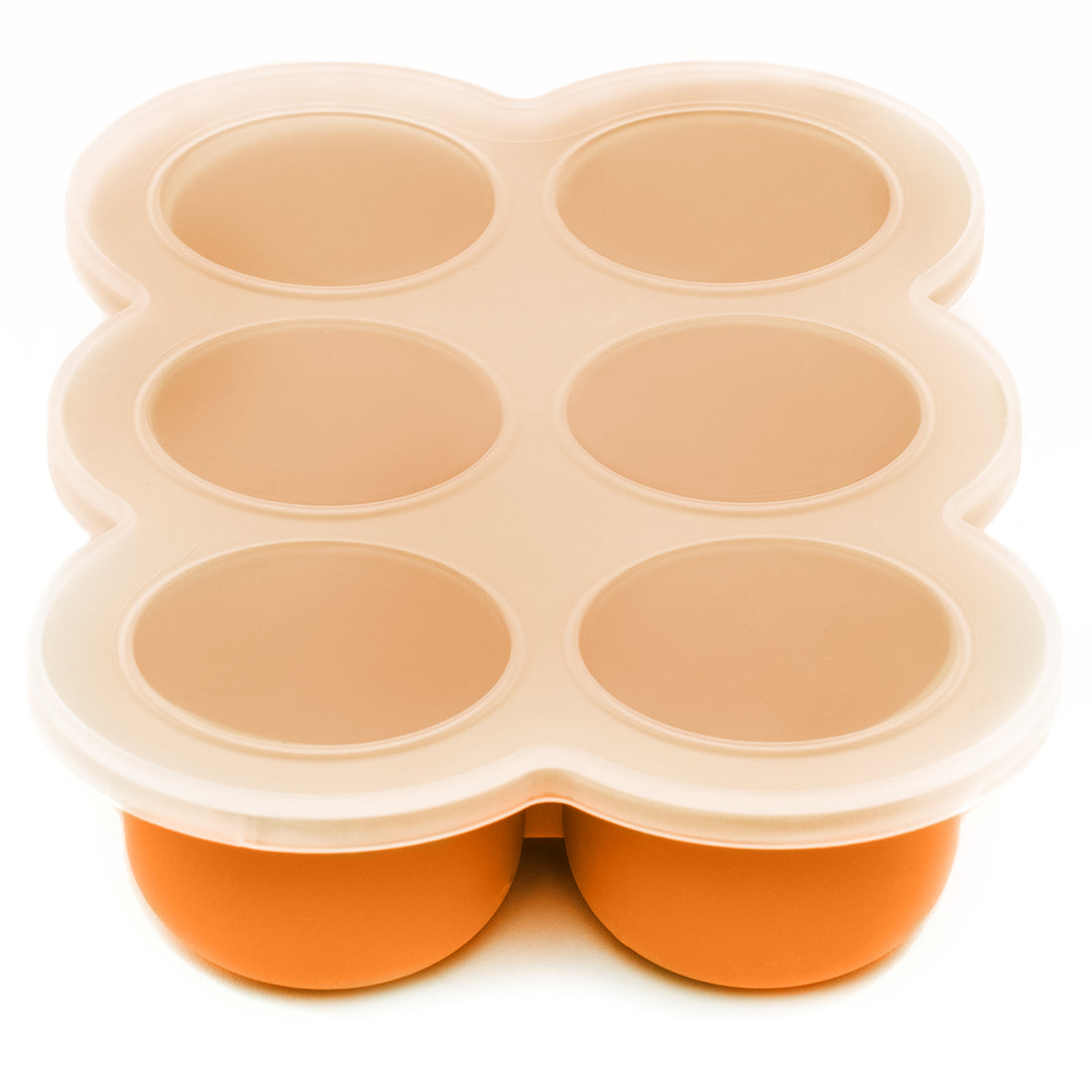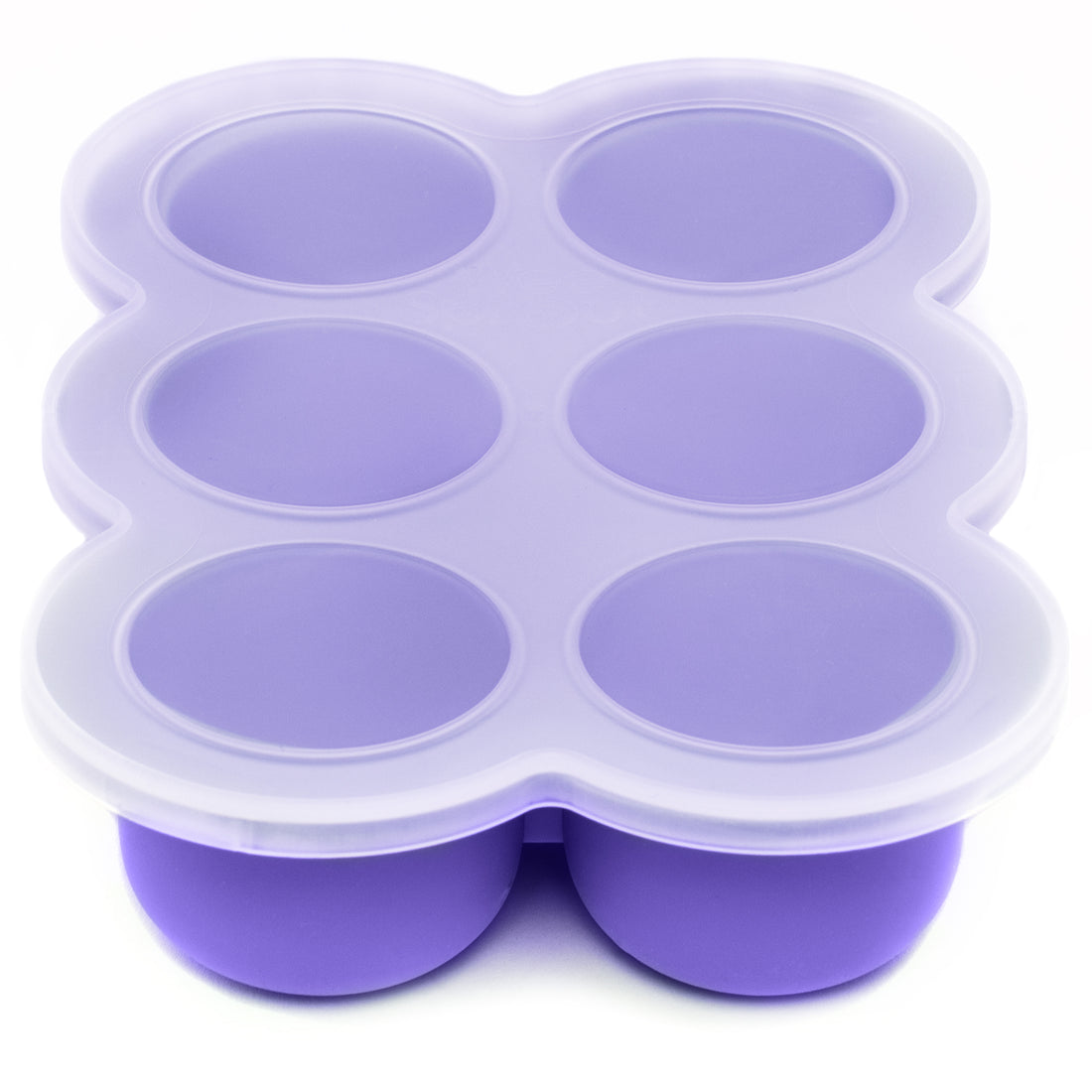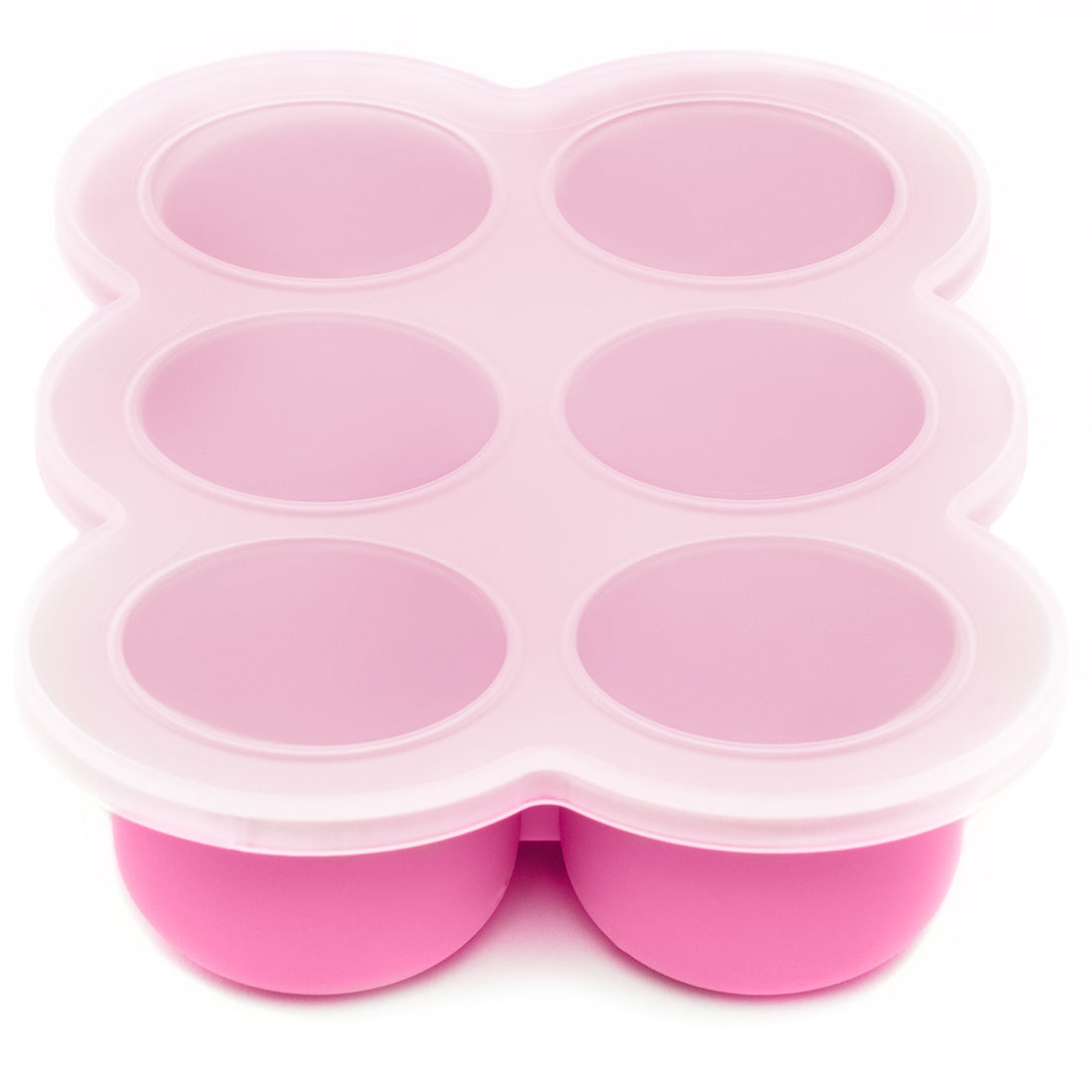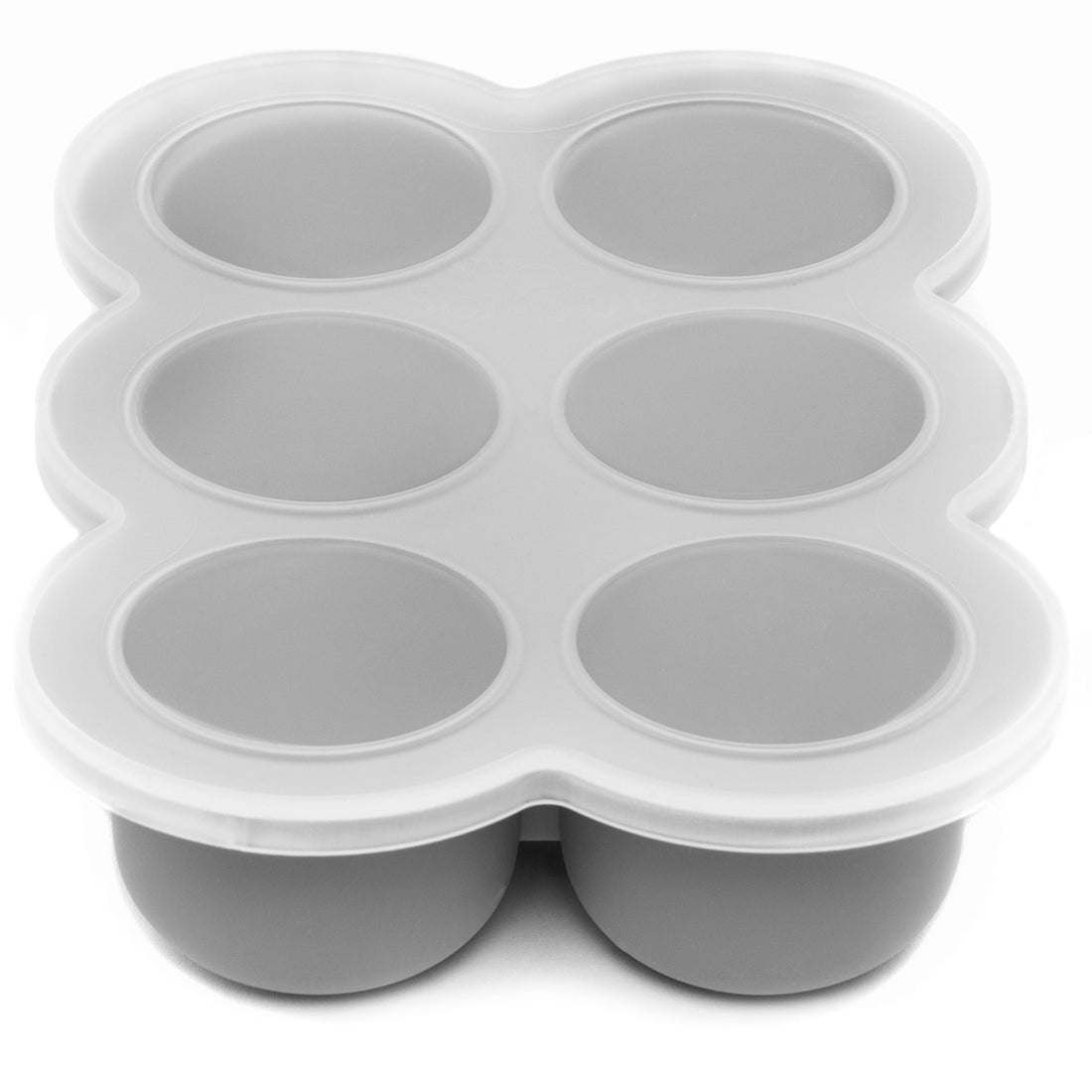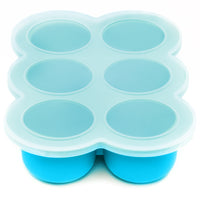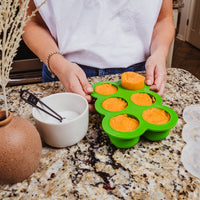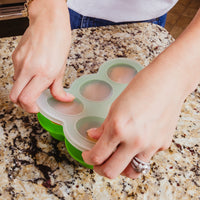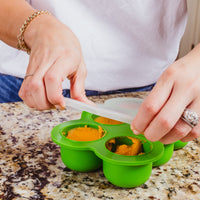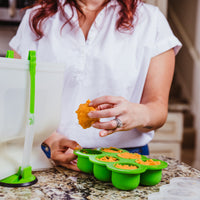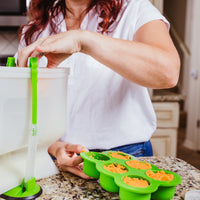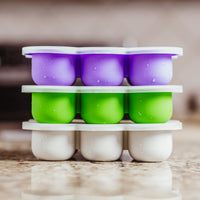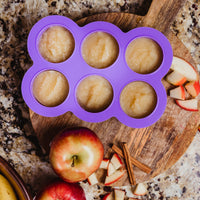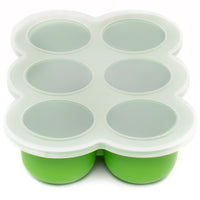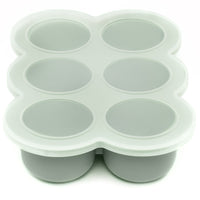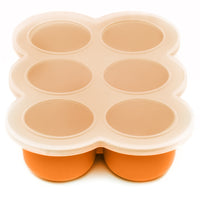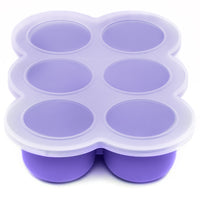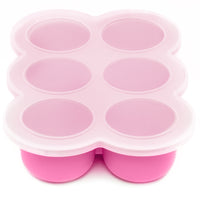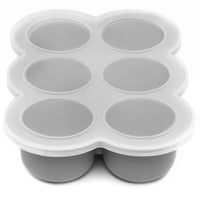 Large Baby Food Freezer Tray
We know you want to feed your baby healthy homemade meals without burning out by mid-week. Enter, this space-saving baby food freezer tray — it cuts hours off baby food meal prep! Batch prep multiple meals for your little at one time so dinner is ready when you are.
And no need to cry over spilled milk — this is hands down the best baby food freezer tray for storing breastmilk for grandparents or the babysitter when you're away. No more breastmilk bags that spill your hard-earned milk! It's no surprise this bestseller is a favorite of parents and caregivers nationwide.
FREE standard shipping on all US orders over $50 — most orders are shipped within 24-48 hours and your product will arrive within 7-10 business days.
Silicone Tray — Food grade & filler-free silicone

Premium Hard Plastic Clip-On Lid — Easy-clip lid prevents spills in freezer

100% Non-Toxic — BPA, PVC, & Phthalate-free

Six 3 oz Sections — Freeze homemade meals

2 oz Measurement Markings —

Mix and match smaller servings

Reinforced Bott

om — Prevents your tray from being crushed in freezer

Dishwasher safe baby food freezer tray — For easy cleanup

Compatible with WeeSprout glass storage jars & food pouches!

100% Money Back Guarantee — try your large baby food freezer tray risk-free!
What materials are the Baby Food Freezer Trays made of?
The bottom of the WeeSprout freezer tray is 100% silicone. Our silicone trays are independently tested to pass FDA requirements. That means no fillers or potentially harmful plastics! The lid is made with premium FDA-approved hard plastic. All parts of our trays are non-toxic and BPA, PVC, lead, and phthalate-free!
How much baby food will each cube hold?
Each cube holds 1.5 oz, with 1 oz measurement markings.
What are the dimensions of the baby food freezer tray?
The tray is 9" in length, 6.5" in width, and 1.5" in depth.
Is my freezer tray microwave safe?
Our silicone baby food freezer tray freezer tray is microwave safe. However, we do not recommend putting the plastic lid in the microwave, as it's plastic.
Does my freezer tray prevent freezer burn?
The airtight plastic lid locks in freshness and prevents freezer burn, so your baby's food stays nutritious and delicious!
Do frozen cubes from the WeeSprout Freezer Tray fit in WeeSprout Food Pouches?
Our small baby food freezer tray was designed so that the frozen cubes fit in WeeSprout Food Pouches. The 3.4 oz and 5 oz pouches hold two frozen cubes, and the 7oz pouches hold 3 frozen cubes.
Our small trays measure 9 inches by 6.5 inches. The depth is 1.5 inches. Each cube holds 1.5 ounces with 1 ounce measurement markings.
Our large trays measure 8 inches by 5.8 inches. The depth is 2 inches. Each cube holds 3 ounces with 2 ounce measurement markings.
All silicone can, at times, take on the taste or scent of what it comes in contact with. We suggest the following tips when caring for your silicone freezer tray:
Do not soak in soapy water

Wash on top rack of dishwasher

Use a mild detergent for washing
What if my plates retain odor from food or packaging?
To remove odors, put the tray in boiling water for 15 minutes (remove lid before boiling)
Our lids are designed to allow for expansion when frozen, which means it fits a bit looser at room temperature. The clip-on lid snaps around the edges to keep your lid secure at room temperature and in the freezer.
Where are your freezer trays made?
All WeeSprout products are designed in Memphis, TN. The freezer tray is constructed by our manufacturing partners in China. We have strict Quality Control standards and require regular third-party checks for all of our products to maintain our high safety standards.
Dishwasher safe

Microwave safe (*remove lid)

Boil-proof for deep cleaning stains and odors (*remove lid)
* Silicone can, at times, take on the scent or taste of the things it comes in contact with. To remove unwanted tastes or odors, simply remove any non-silicone parts and soak your product in boiling water for 15 minutes.
We suggest the following tips when caring for silicone products:
Do not soak in soapy water

Place all silicone in the top rack of your dishwasher

Use a mild detergent for washing
Frequently Bought Together
Easy to Use, Easy to Clean, Easy to Love!
WeeSprout food storage solutions are designed for parents, by parents. If there's one word that comes to mind with WeeSprout baby food freezer storage, it would be EASY! Easy to use, easy to clean, and easy to love. Our baby food freezer tray saves you time, energy, and money so you can spend less time making baby food and more time out of the kitchen!
Our Promise
Our eating, sleeping, and nursing products are:
Pure — We prioritize safety and purity with premium materials
Intentional — Made by parents for parents
Long-lasting — Quality construction means your products work hard while your little ones are little … and longer
The success of our business is built on our "above and beyond" customer service. Meaning, if something isn't just right with your order, we'll fix it — always.