16 Cup Reusable Silicone Food Storage Bags
16 Cup Reusable Silicone Food Storage Bags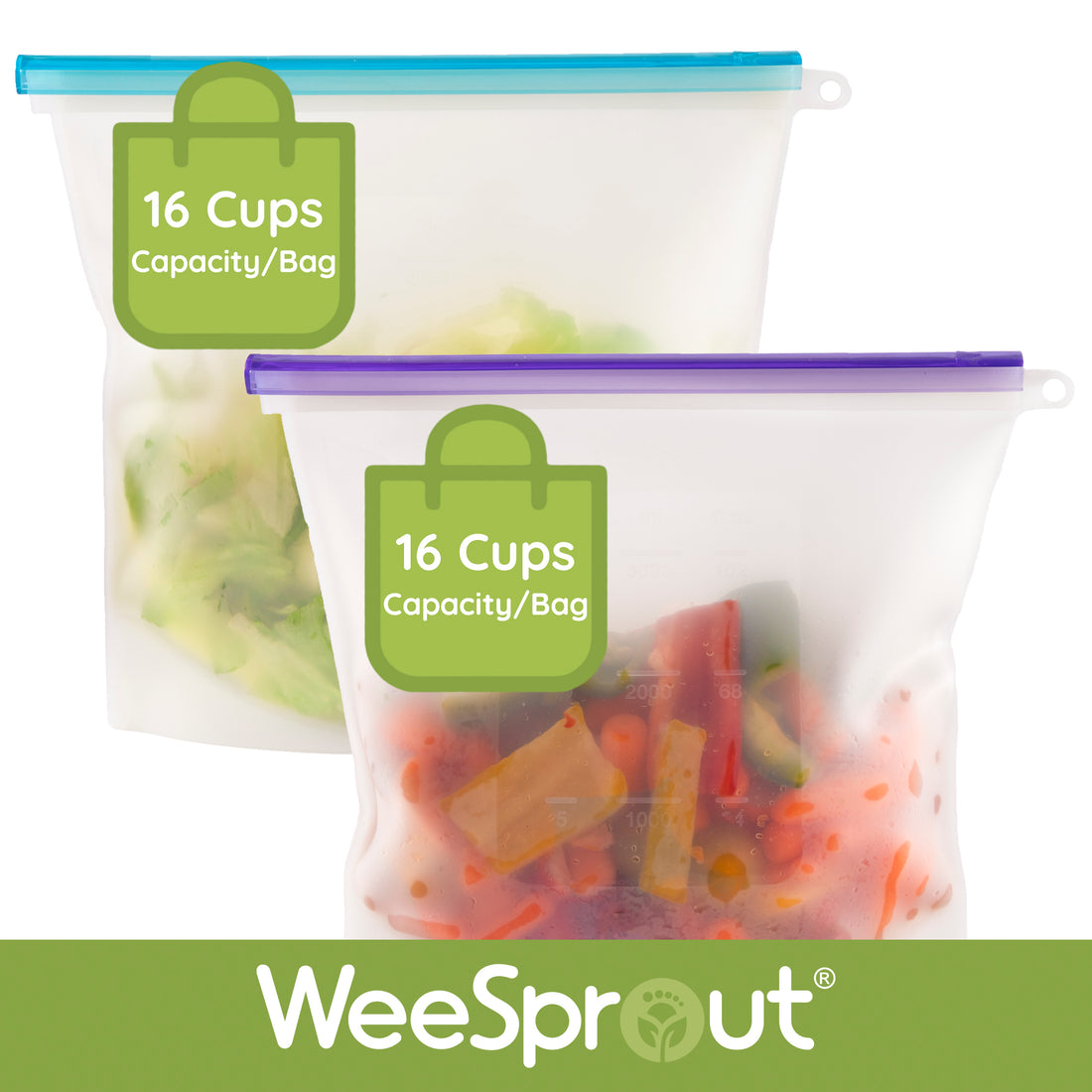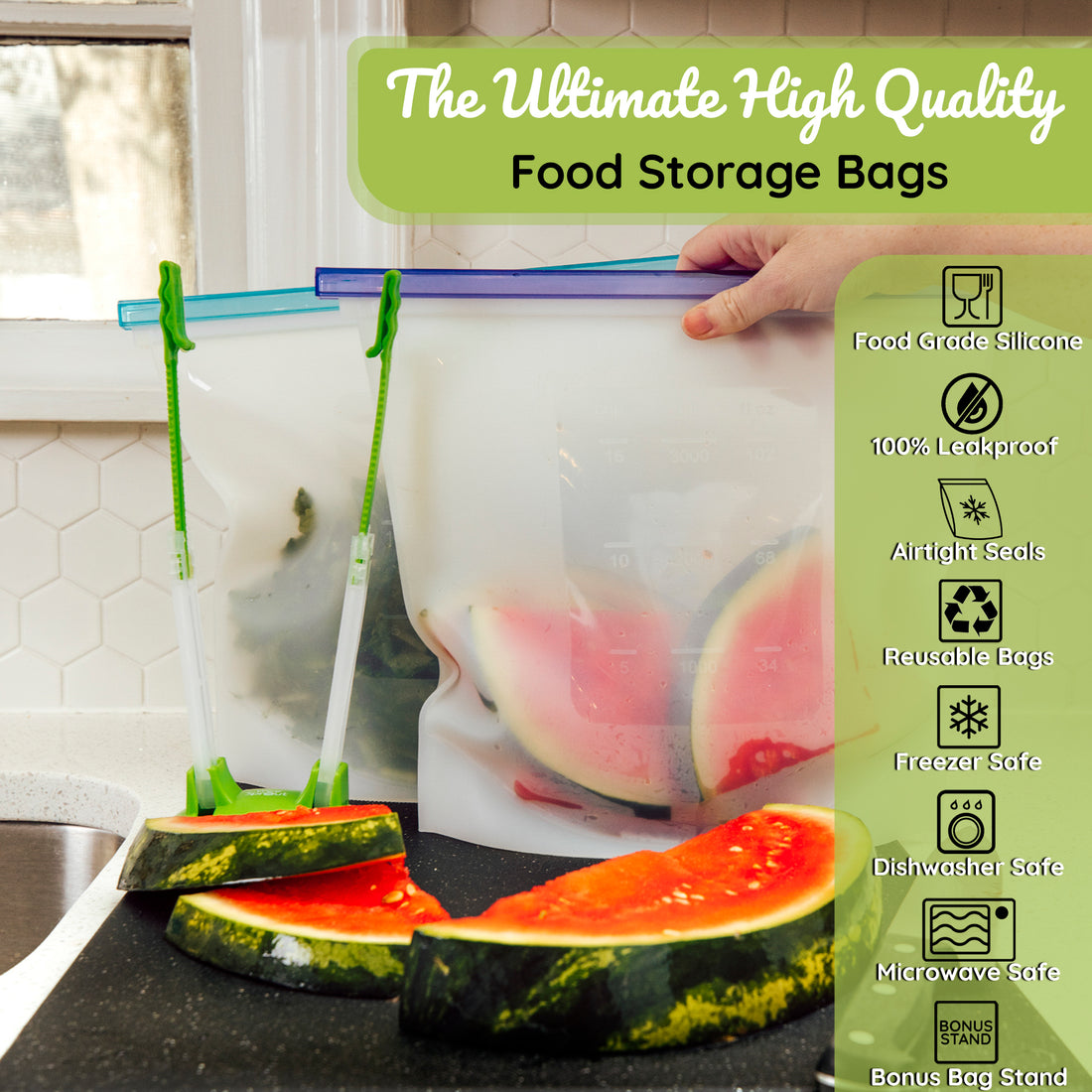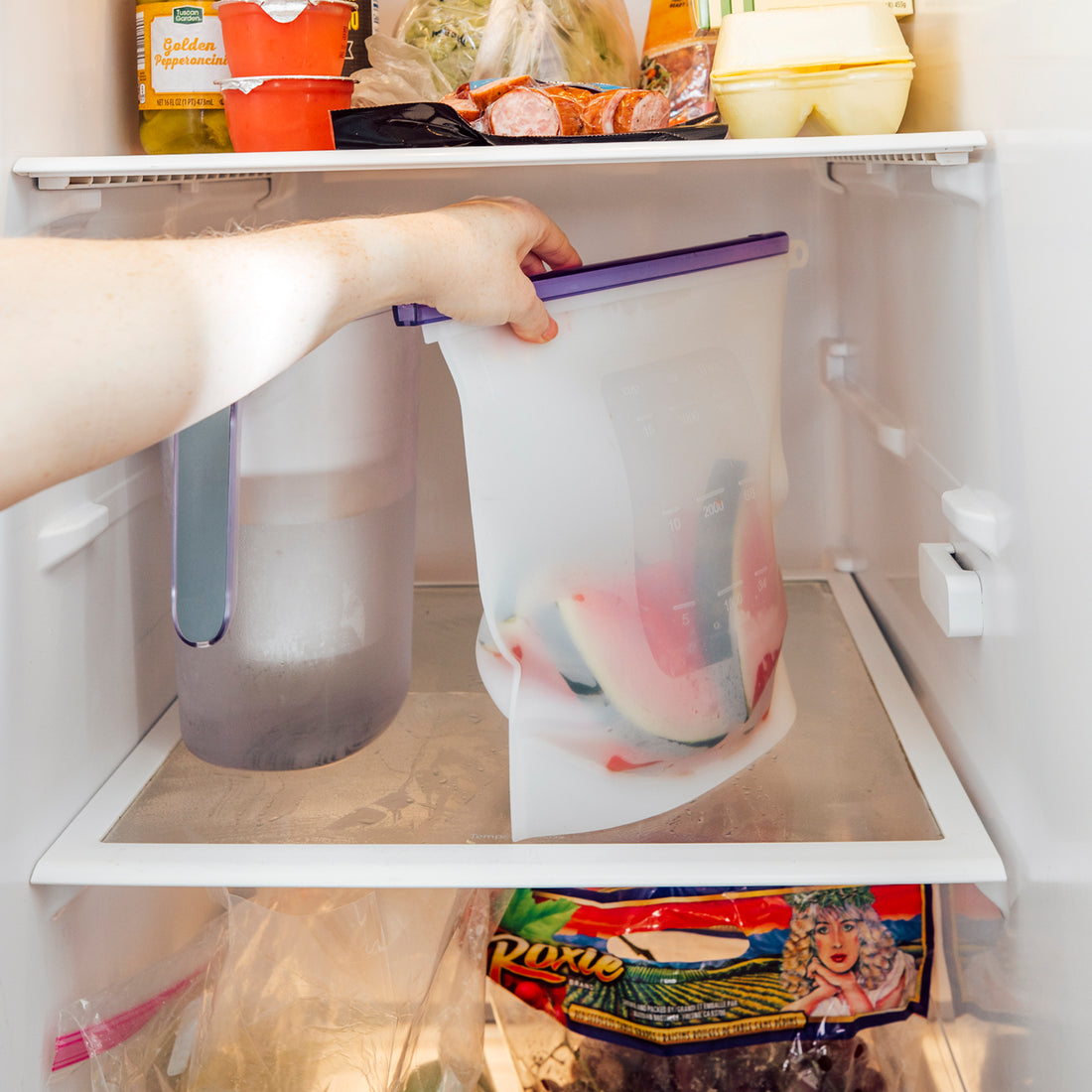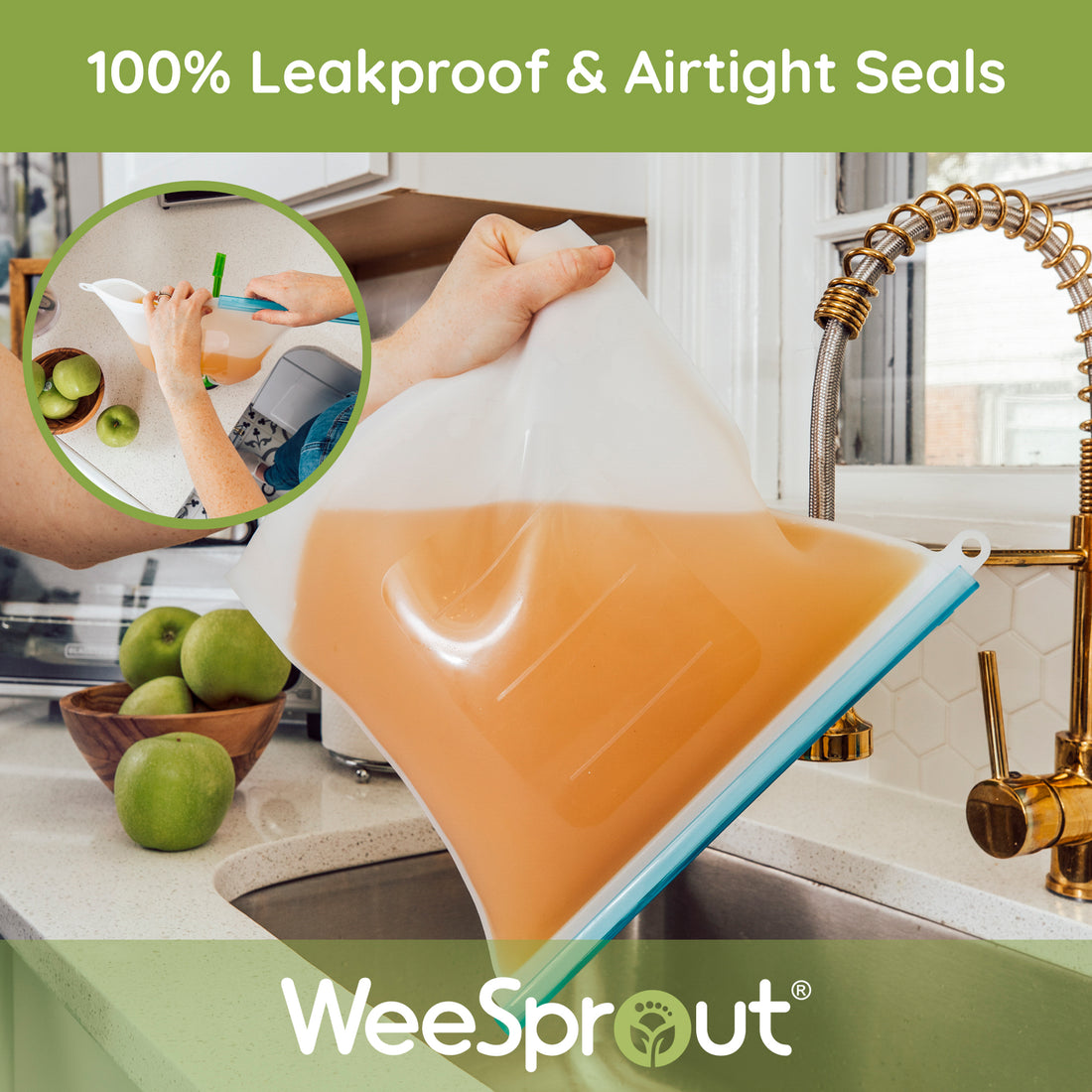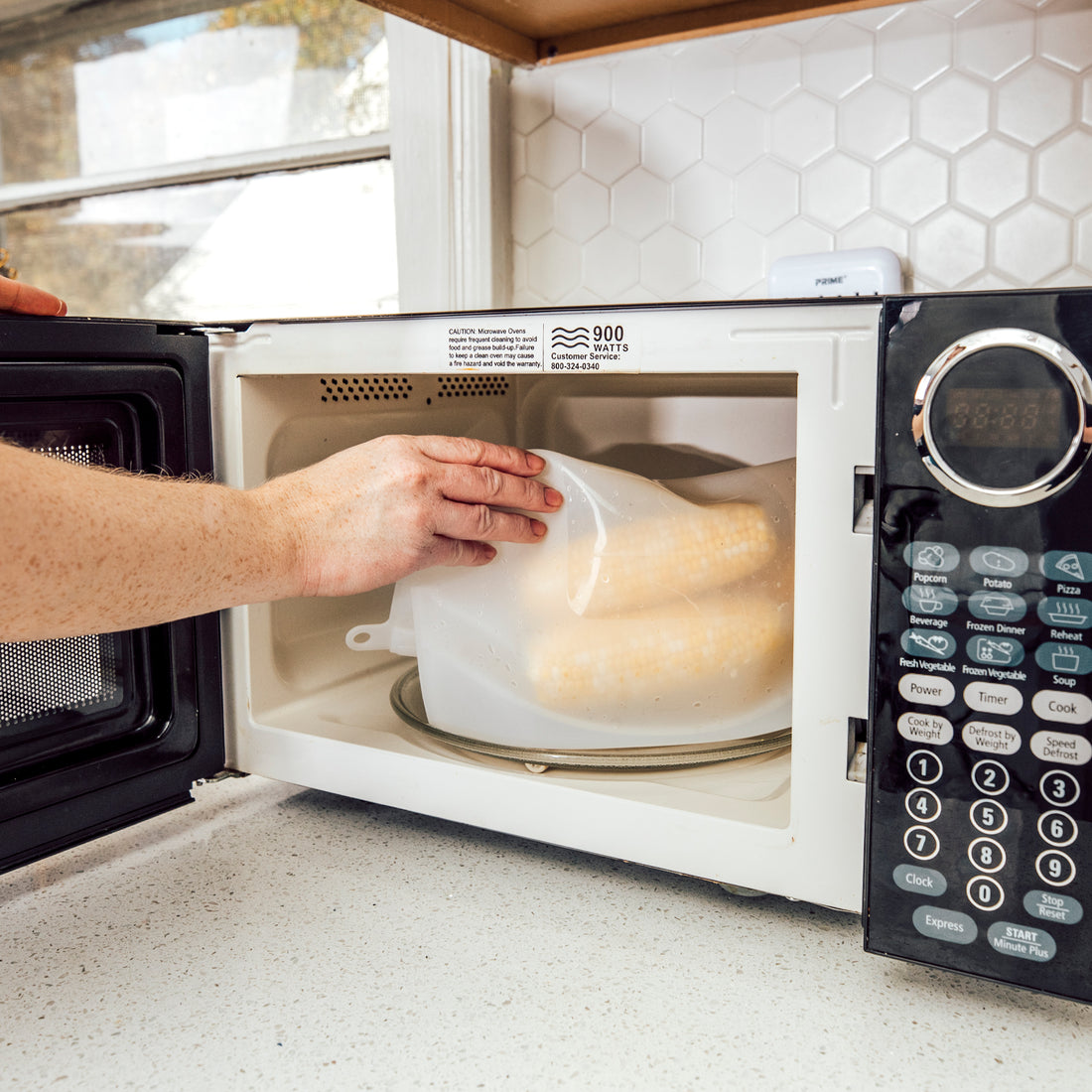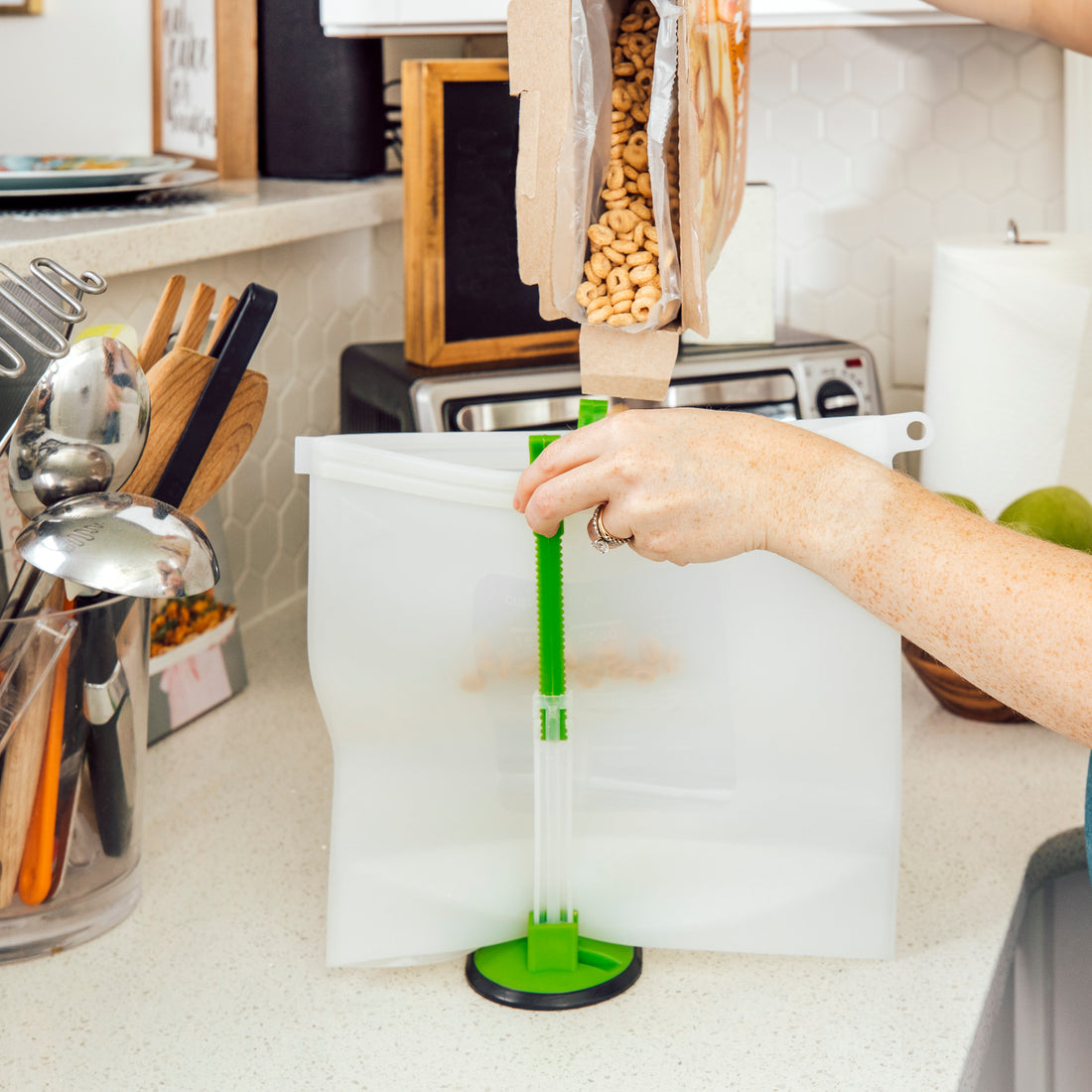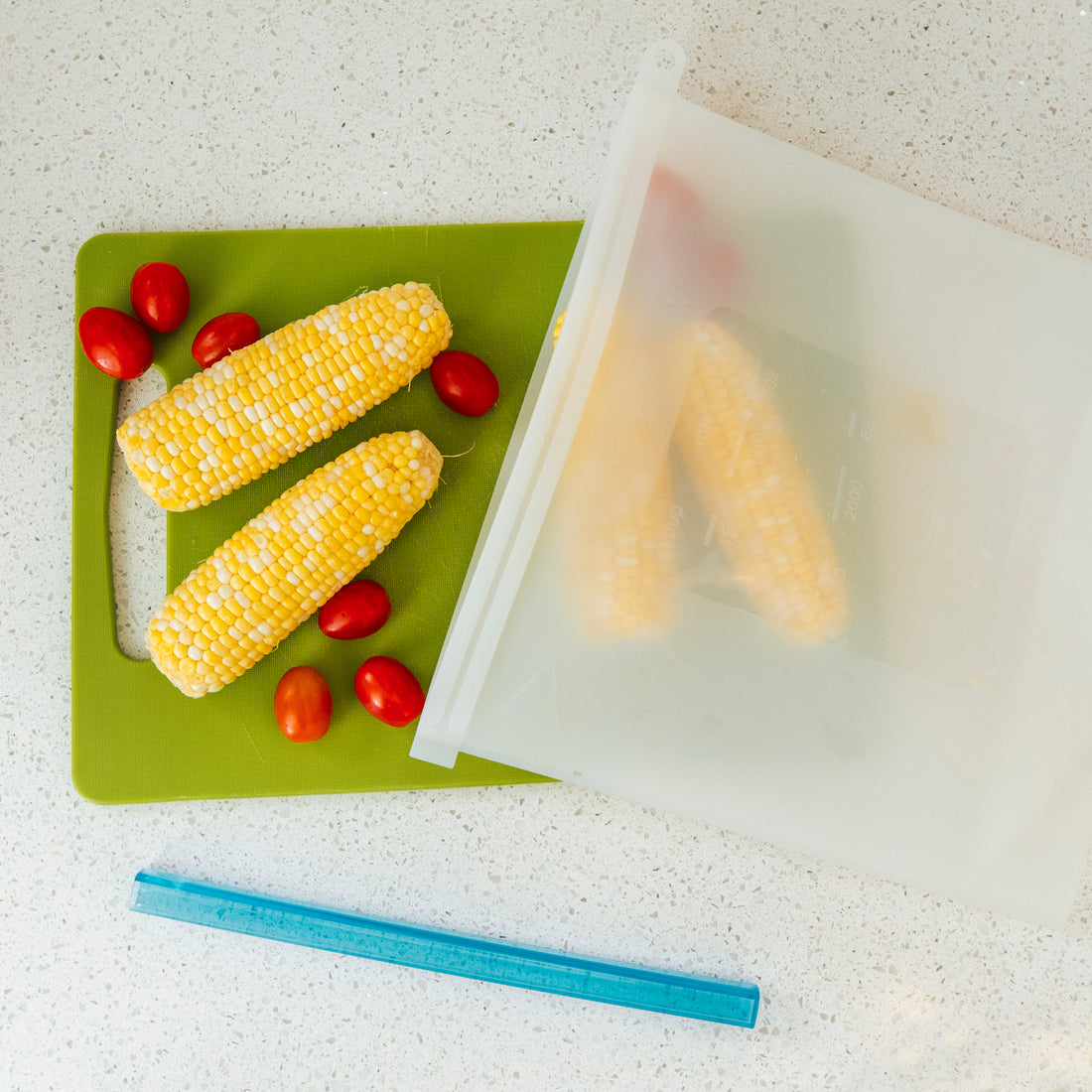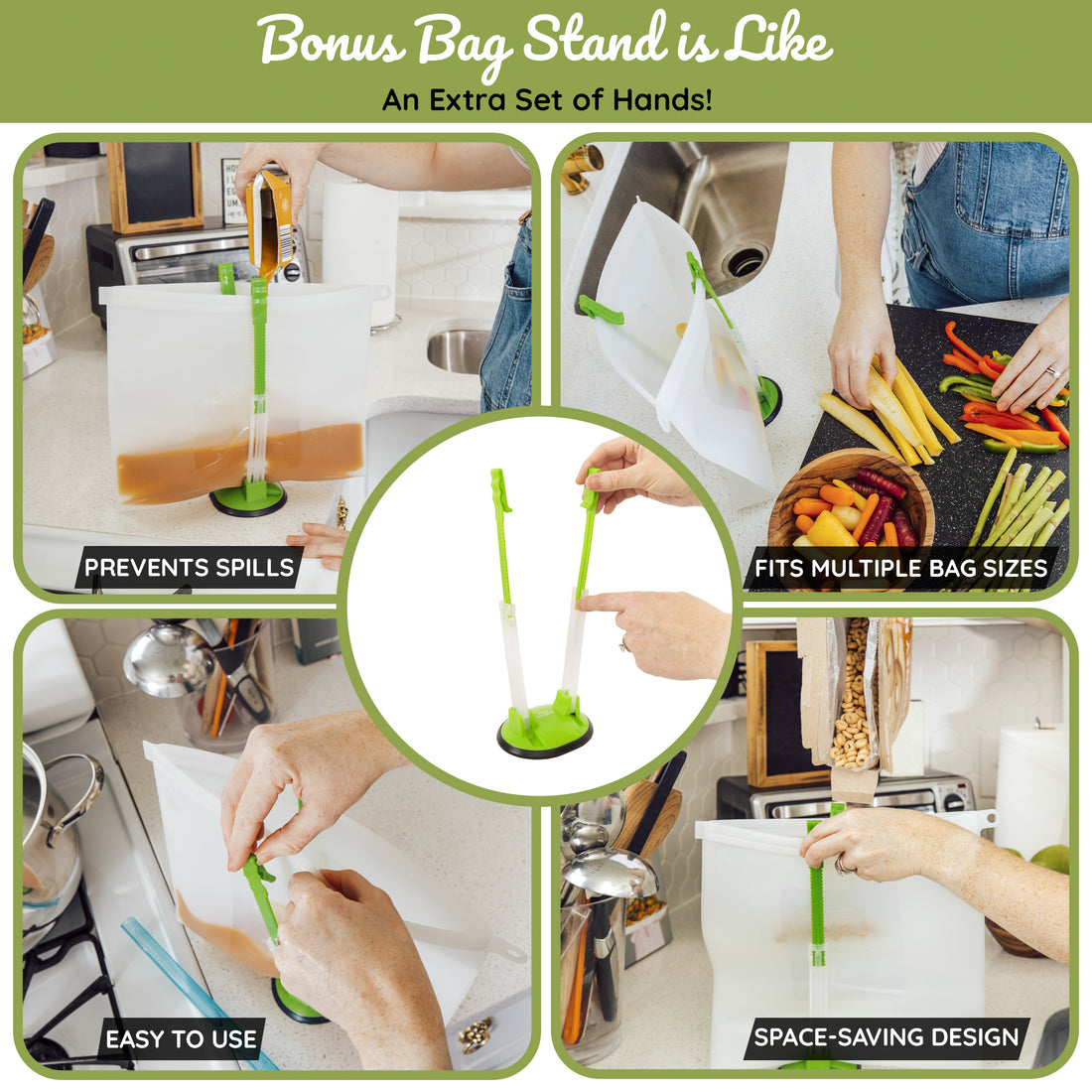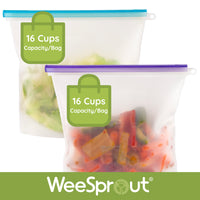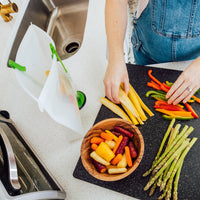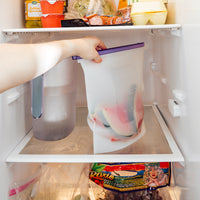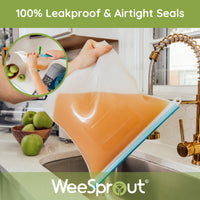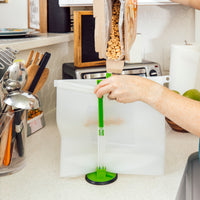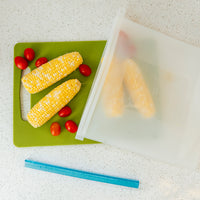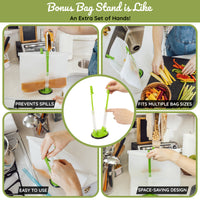 16 Cup Reusable Silicone Food Storage Bags
Trying to get away from single-use plastic freezer bags? Check out these reusable silicone food storage bags for an effortless alternative to single-use food containers. These leakproof bags are perfect for storing soups, ingredients, leftovers and more!
And they're made with ultra-durable FDA-approved silicone — that means they're BPA, PVC, phthalate, & filler-free!
FREE standard shipping on all US orders over $50 — most orders are shipped within 24-48 hours and your product will arrive within 7-10 business days.
Multi-Pack — Perfect for food storage

Non-Toxic

Silicone Food Storage Bags

— BPA, PVC, phthalate, & filler-free

100% Leakproof — No leaks in the freezer

Airtight Seals — Store dry goods

Freezer Safe — Store food for later

Hook Rings — Hang your bags anywhere for easy access

Dishwasher Safe — For quick cleanup

Boil-Proof — For a deeper clean (*remove seals)

Microwave Safe — Reheat leftovers (*remove seals)

Bonus Bag Stand — Holds your bag hands-free

100% Money Back Guarantee — try your reusable silicone food storage bags risk-free!
Where is the fill line?
The max fill is the last line near the top of the bag.
How do I use the bags?
1) Fill silicone bag with food or liquid
2) Push excess air out of bag
3) Align arrow on colored bar with arrow on bag
4) Slide colored bar along top of bag until completely sealed

How do I clean my bags?
Your bags are dishwasher safe. Place them open and upside down over the prongs to keep them open during the wash cycle. Alternatively, you can hand wash your bags and leave them upside down on a drying rack to dry.

How do I get the bags to stand up?
The large silicone bags have a bag stand that will hold your bag open while you fill it. Set the stand up by tilting the arms straight up and fully extending them, then tuck the sides of the bag into each arm securely. The bottom of the bag will be folded, but will sit flat as you fill your bag. If you are not using a bag stand, the large bags will not stand when empty.

Can I microwave my bags?
The silicone bags are microwave and boil safe as long as you remove the plastic seals.
Dishwasher safe

Boil-proof for deep cleaning stains & odors (*remove seals)

Microwave safe (*remove seals)
* Silicone can, at times, take on the scent or taste of the things it comes in contact with. To remove unwanted tastes or odors, simply remove any non-silicone parts and soak your product in boiling water for 15 minutes.
We suggest the following tips when caring for silicone products:
Do not soak in soapy water

Place all silicone in the top rack of your dishwasher

Use a mild detergent for washing
Frequently Bought Together
Buy Less, Save More
Fan of our reusable silicone food storage bags? Check out the rest of our food storage line for eco-conscious alternatives to single-use plastic products. Enjoy all the convenience of single-use products without the waste. Your wallet and the world will thank you!
Our Promise
Our eating, sleeping, and nursing products are:
Pure — We prioritize safety and purity with premium materials
Intentional — Made by parents for parents
Long-lasting — Quality construction means your products work hard while your little ones are little … and longer
The success of our business is built on our "above and beyond" customer service. Meaning, if something isn't just right with your order, we'll fix it — always.