Freezer Tray For Glass Baby Food Jars
Freezer Tray For Glass Baby Food Jars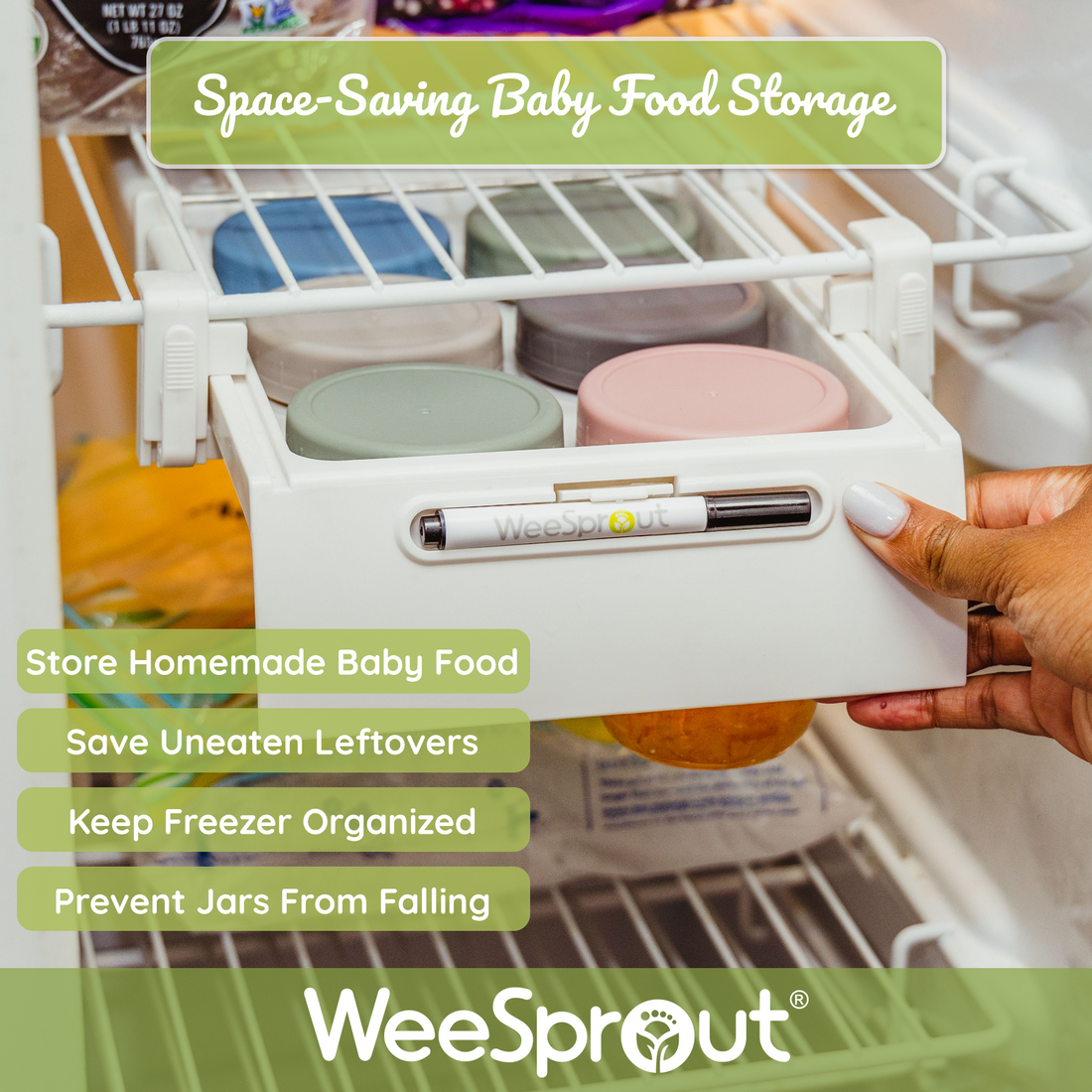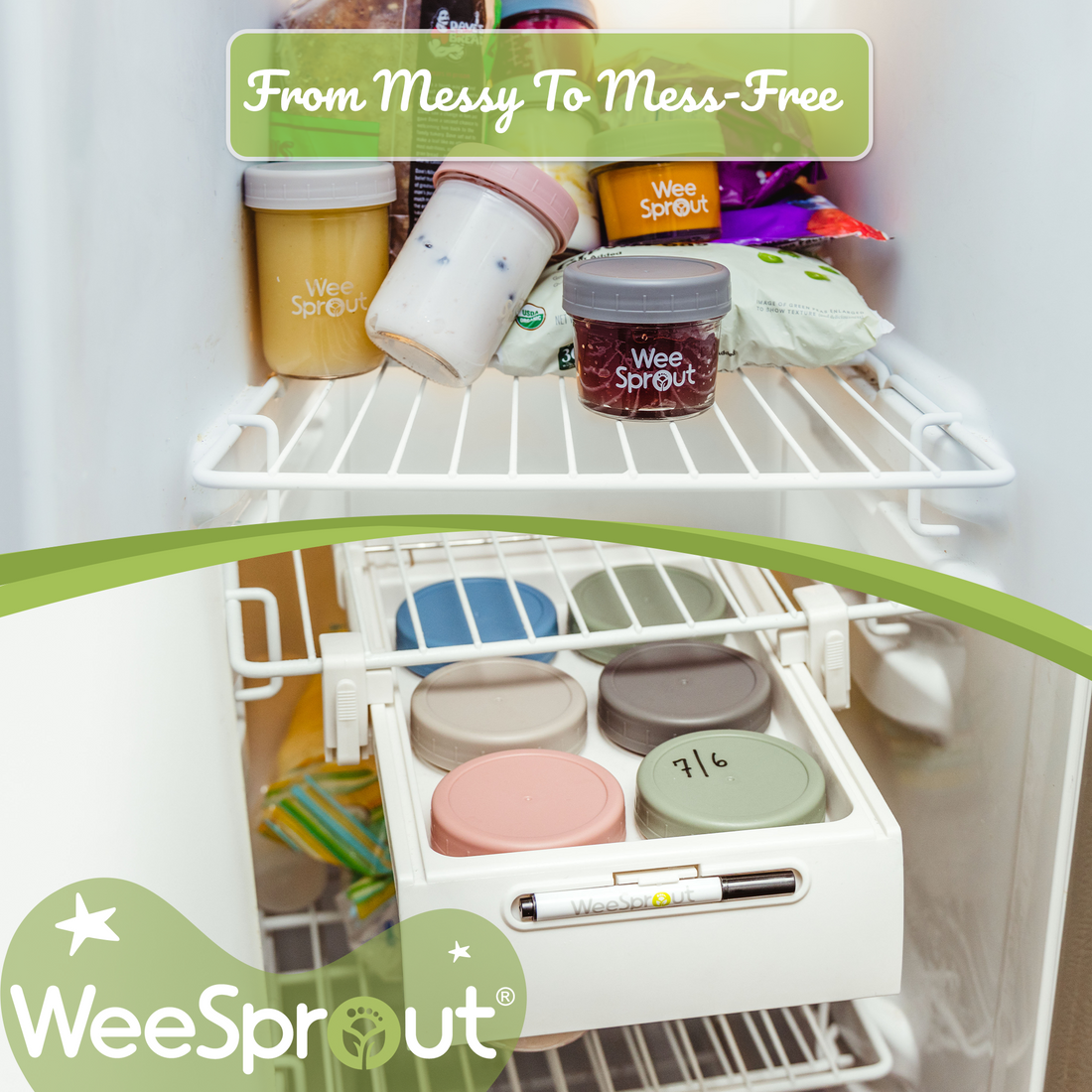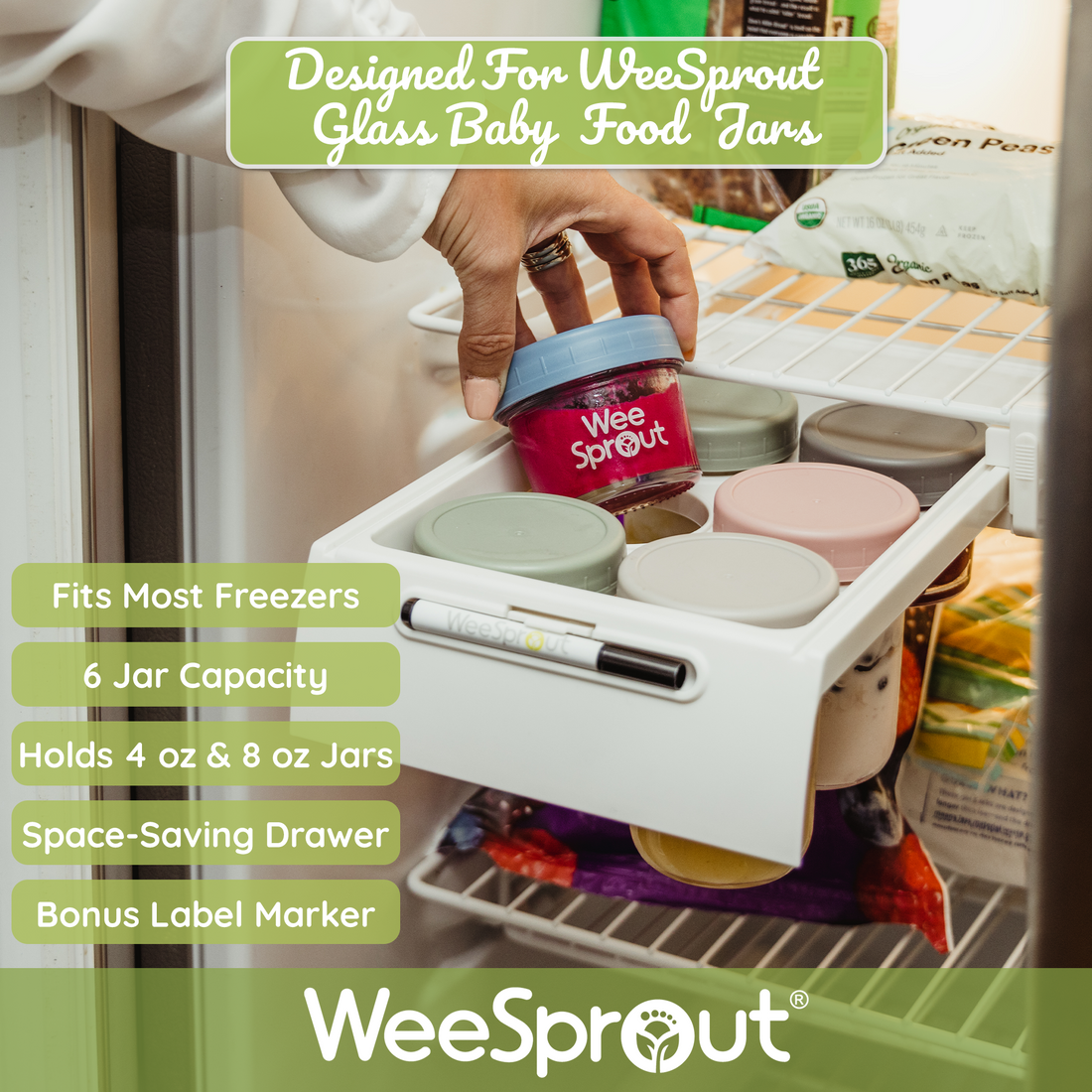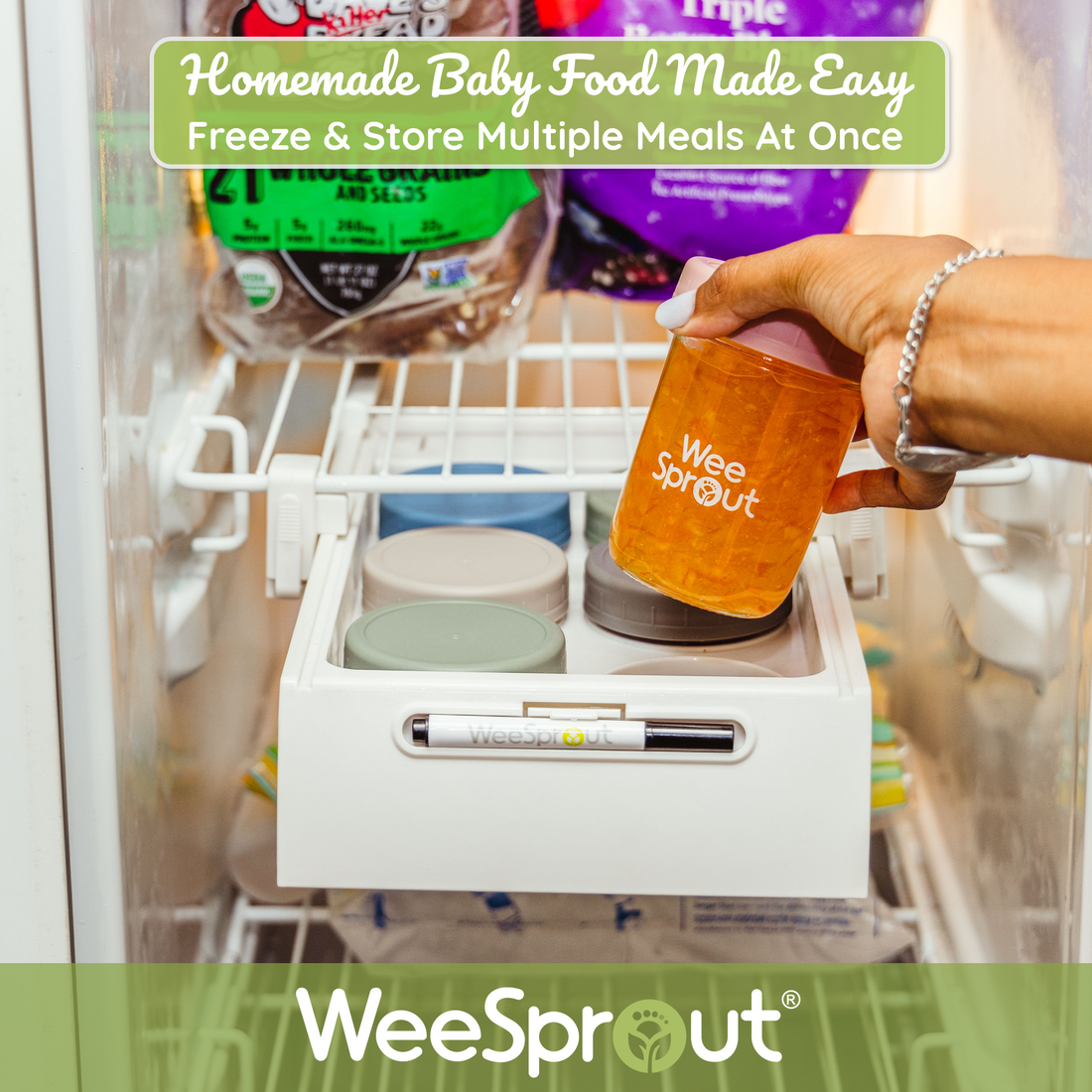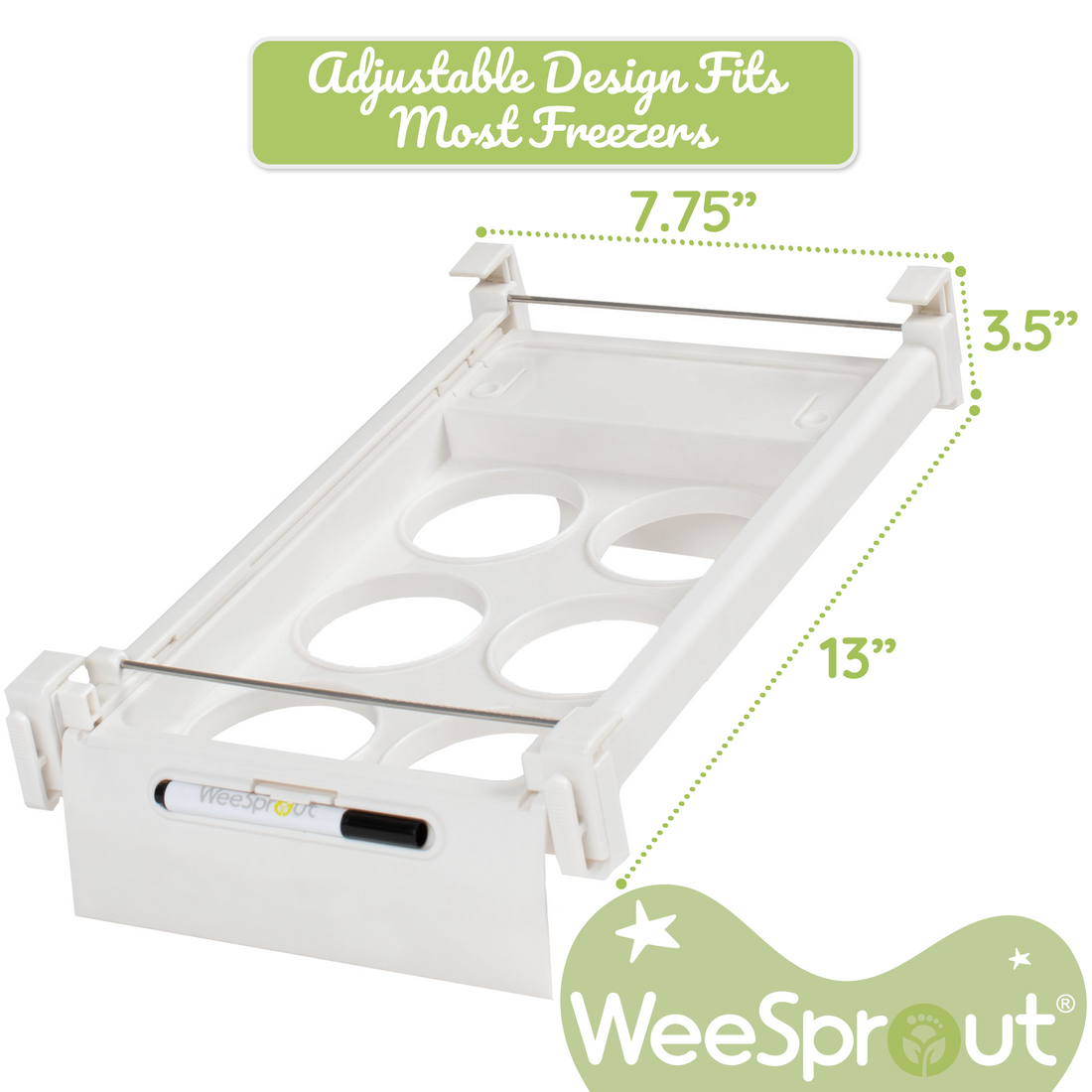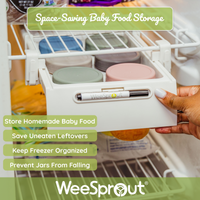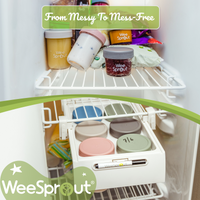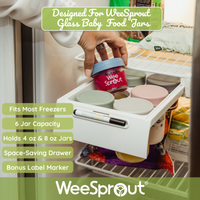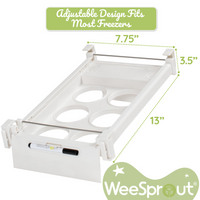 Freezer Tray For Glass Baby Food Jars
Forget rearranging your entire freezer to find that one jar of sweet potato puree. And say goodbye to the avalanche of baby food jars falling on the floor. This storage tray transforms your freezer into a frustration-free zone!
The space-saving drawer makes storing homemade baby food jars
easy
—
quickly grab what you need when you need it, so dinner is ready when your baby is ready to eat! 
FREE standard shipping on all US orders over $50 — most orders are shipped within 24-48 hours and your product will arrive within 7-10 business days.
• WeeSprout Freezer Tray — Sturdy BPA-free plastic
• Fits Most Freezers — Compatible with most freezers & refrigerators
• Versatile — Holds 4 oz & 8 oz WeeSprout glass jars
• Ideal For Make-Ahead Meals — Holds 6 glass jars at one time
• Space-Saving Design — Drawer design saves space & keeps freezer tidy
• Bonus Dry Erase Marker — Label contents, dates, ingredients & more
100% Money Back Guarantee — try your glass baby food jar tray risk-free!
Frequently Bought Together
Convenience Without The Compromise
WeeSprout food storage products are designed with cost, convenience, and conscience in mind. No parent should have to pay an arm and a leg to feed their baby healthy meals. And you should never have to choose between quality or convenience. Like so many of our products, our glass baby food storage tray makes doing the best for your child easier!
Our Promise
Our eating, sleeping, and nursing products are:
Pure — We prioritize safety and purity with premium materials
Intentional — Made by parents for parents
Long-lasting — Quality construction means your products work hard while your little ones are little … and longer
The success of our business is built on our "above and beyond" customer service. Meaning, if something isn't just right with your order, we'll fix it — always.