Bamboo Kids Plates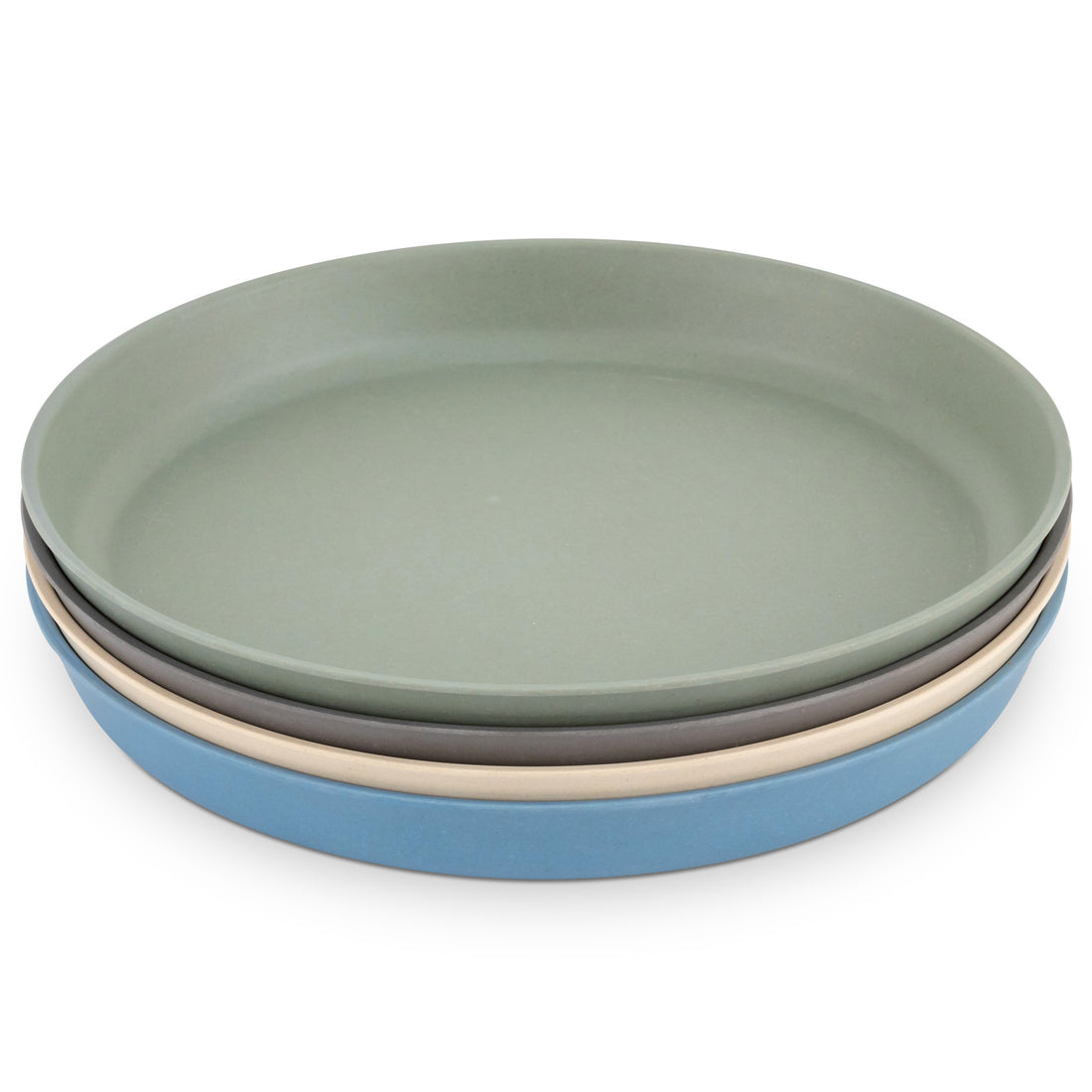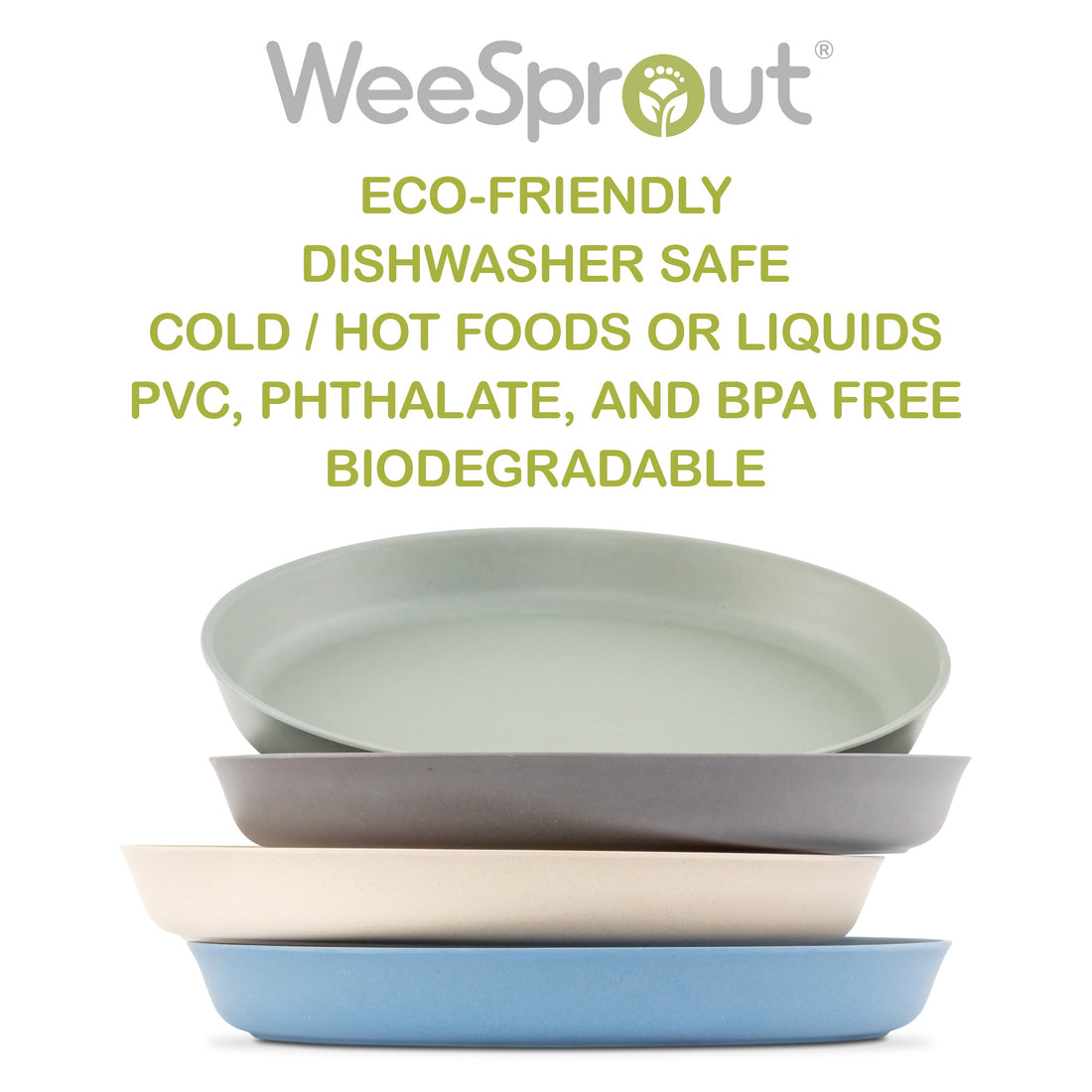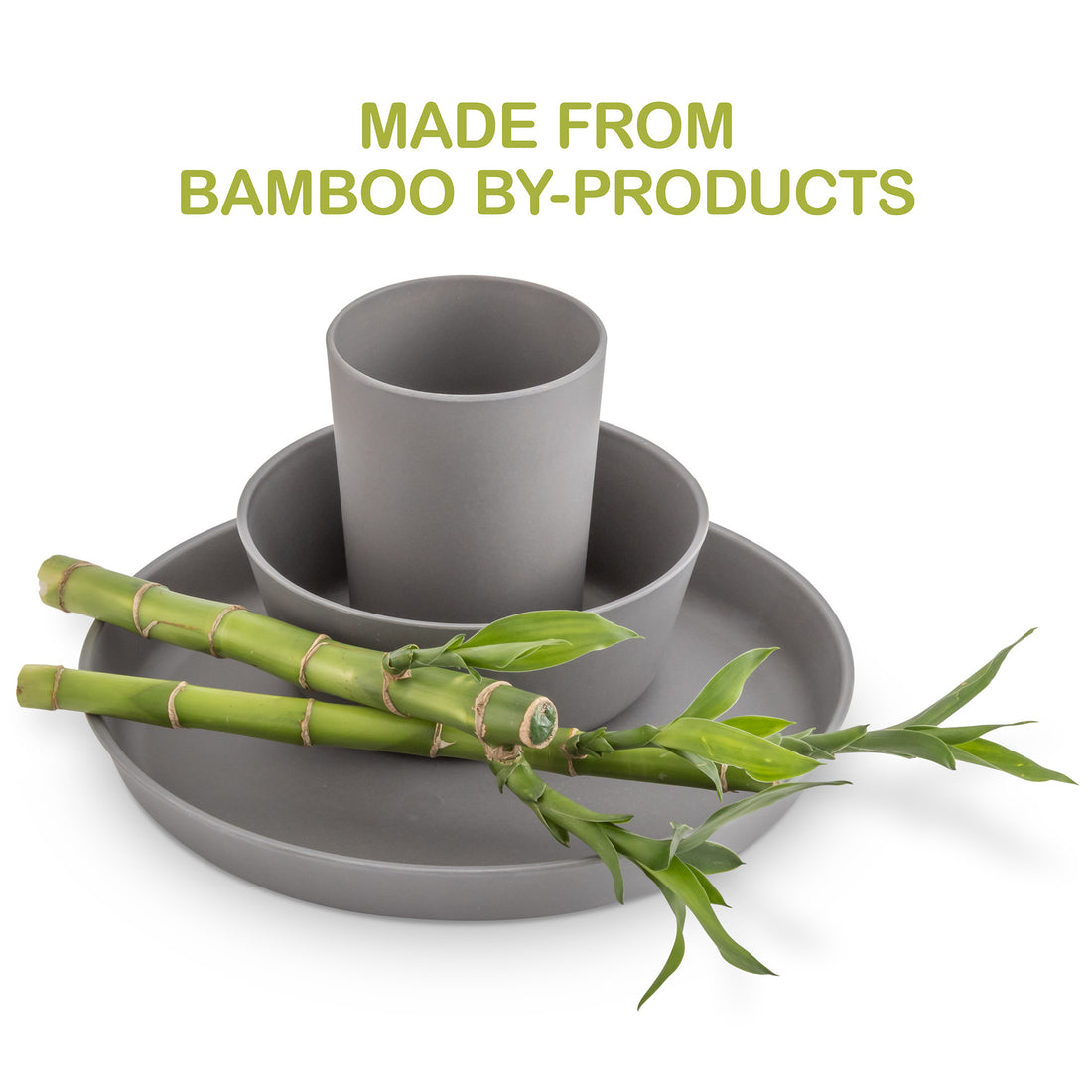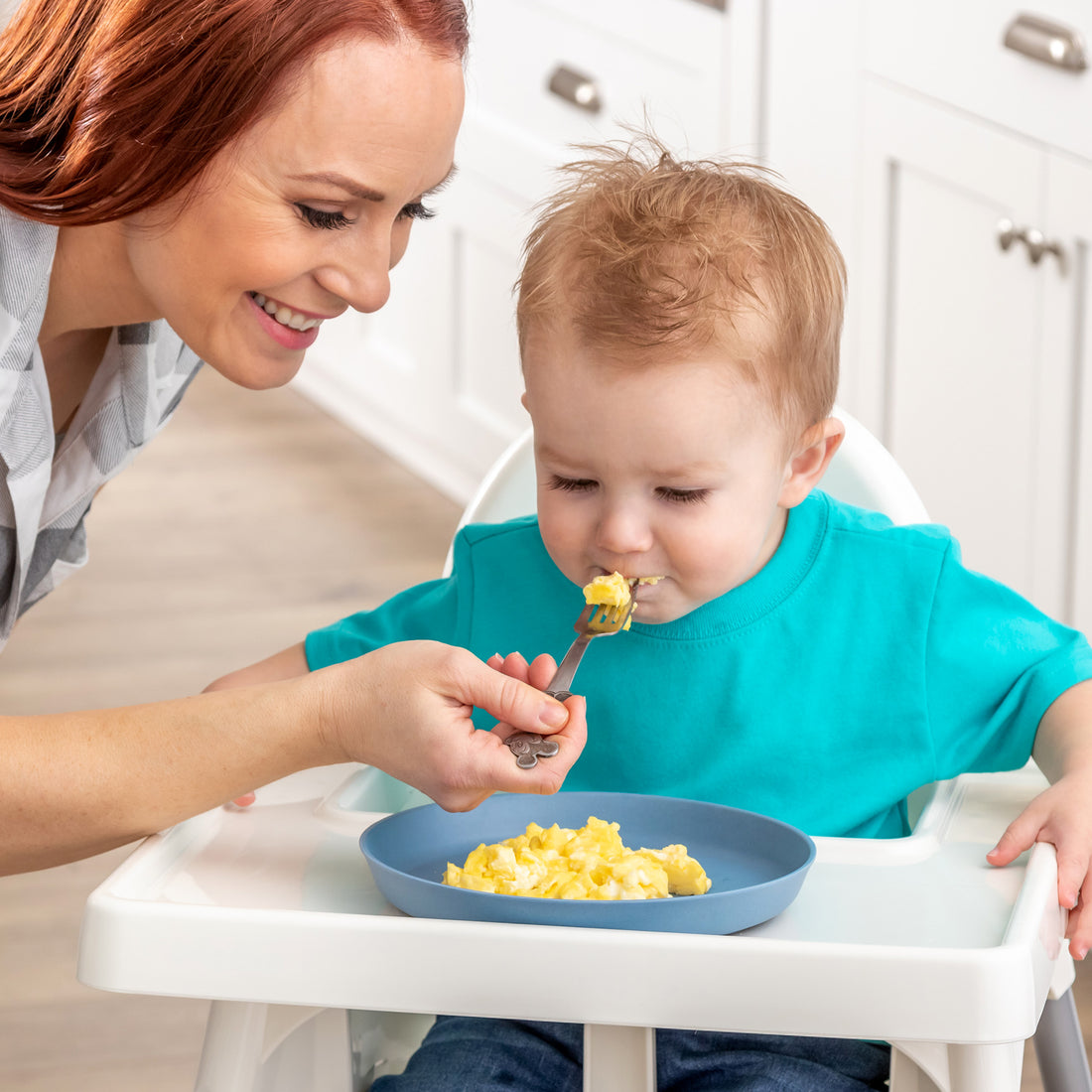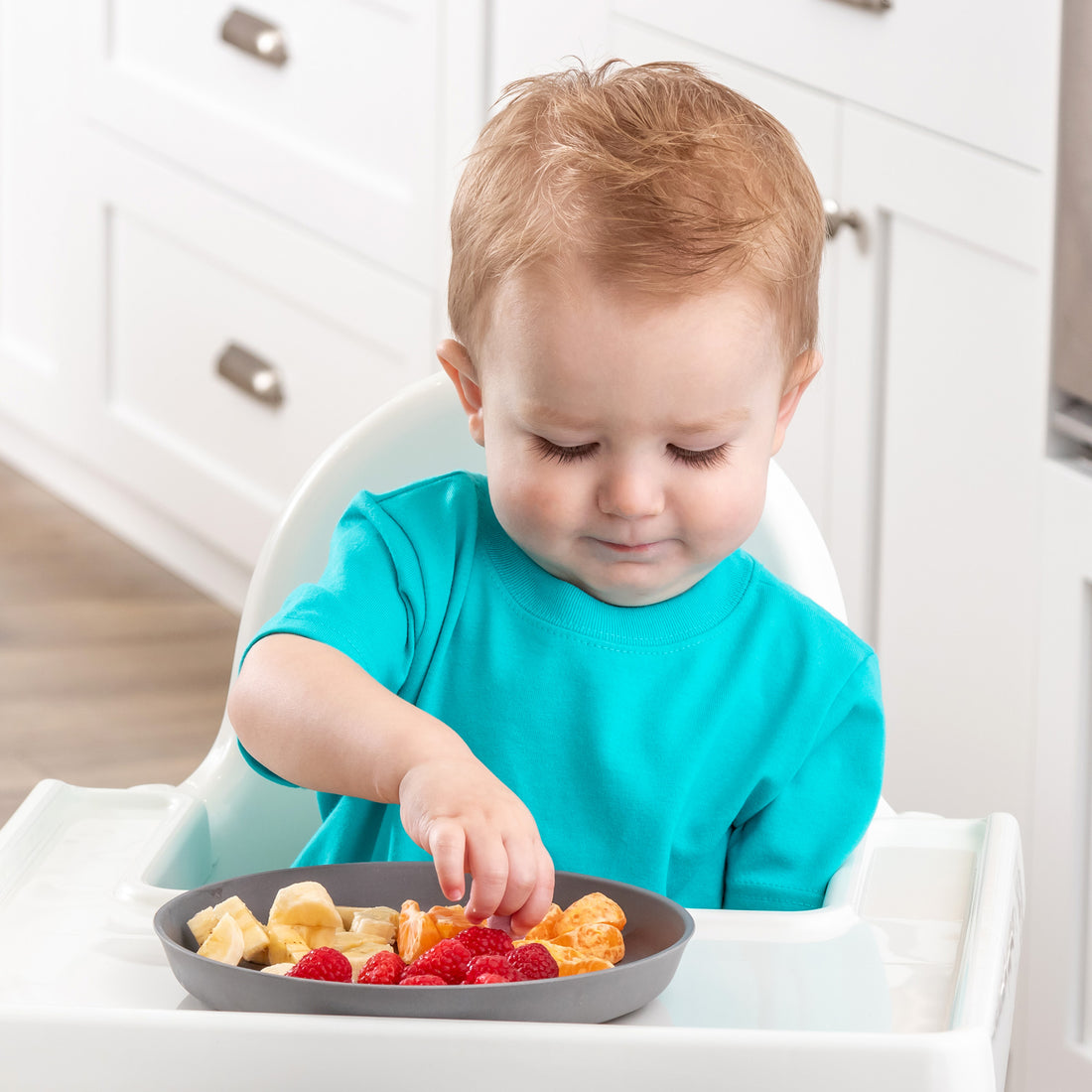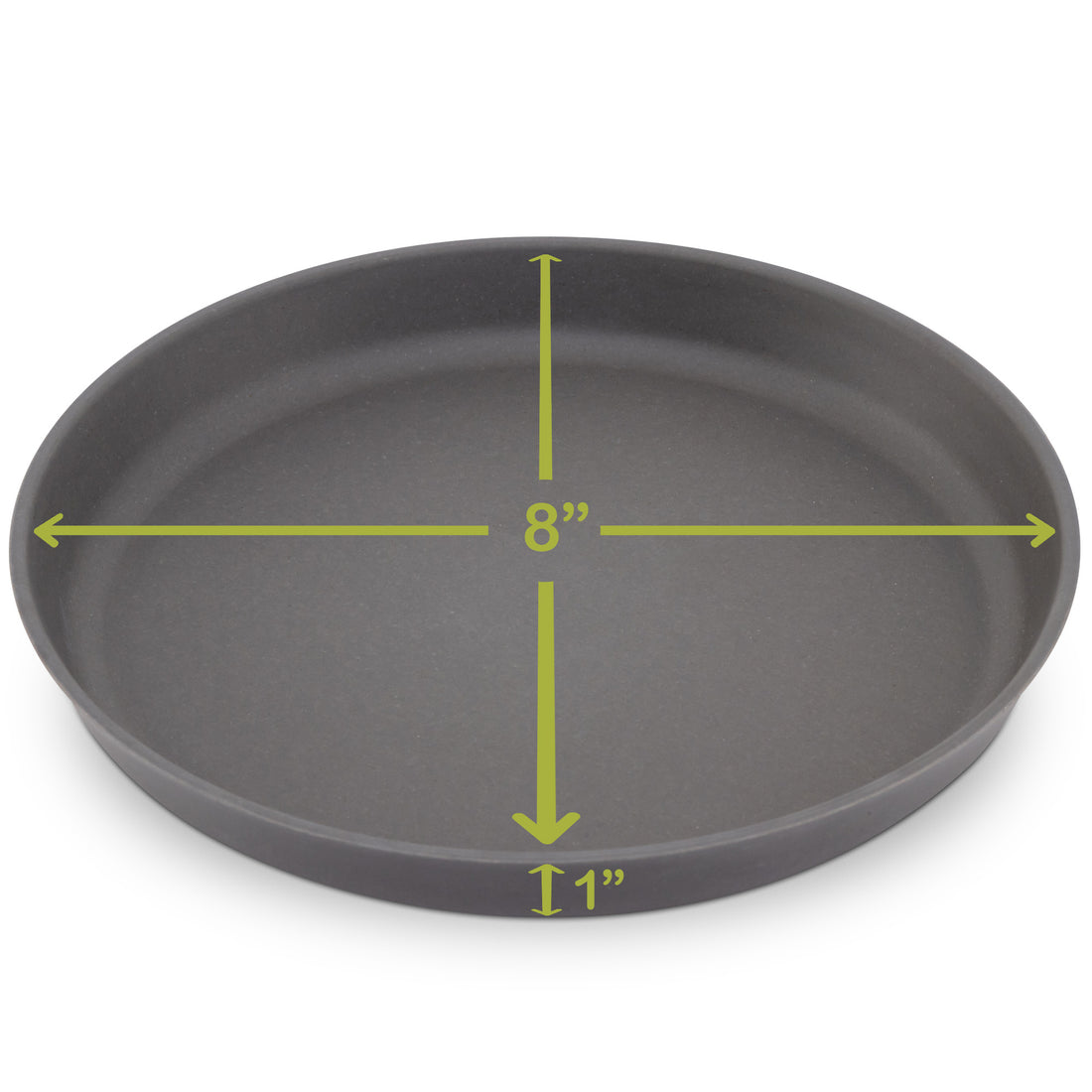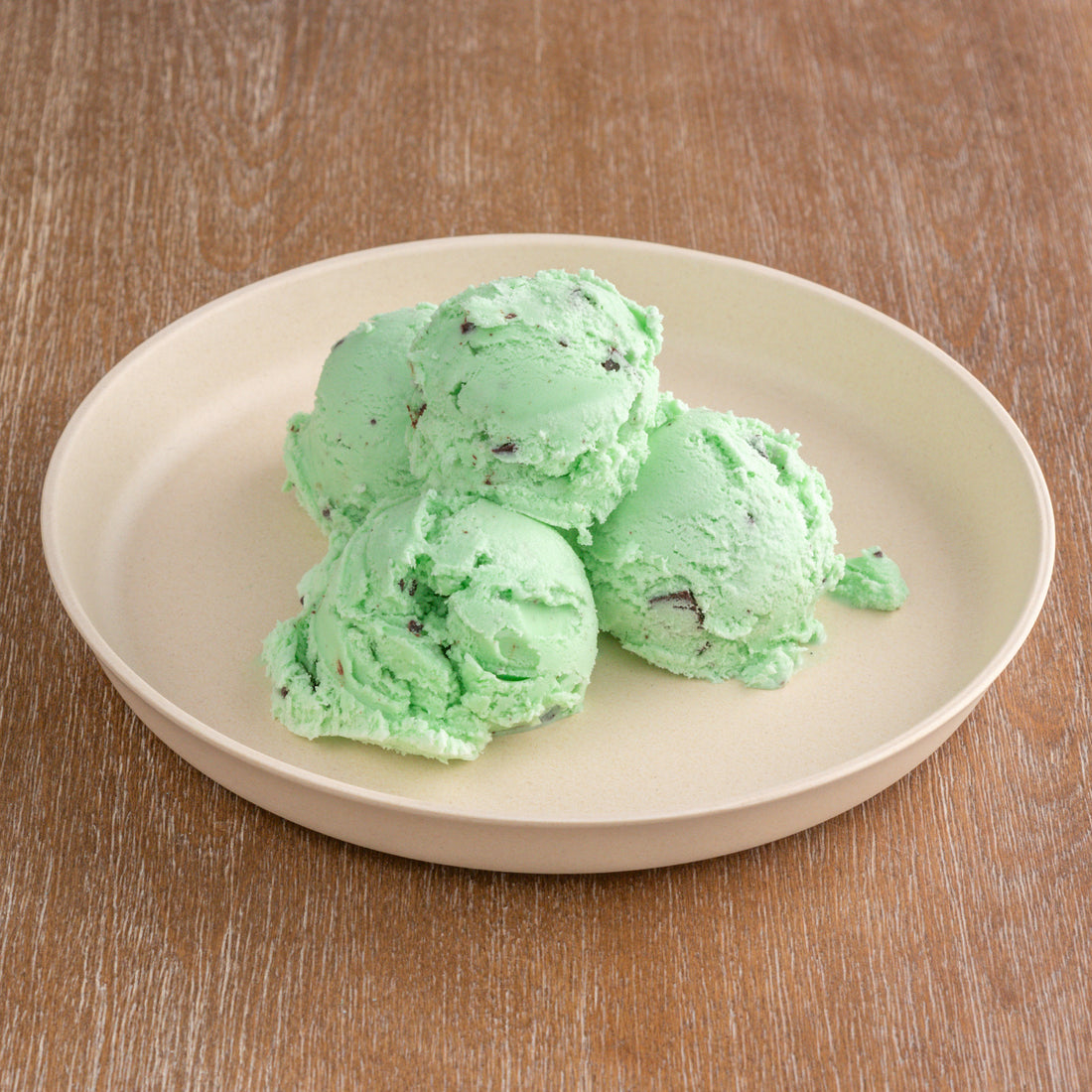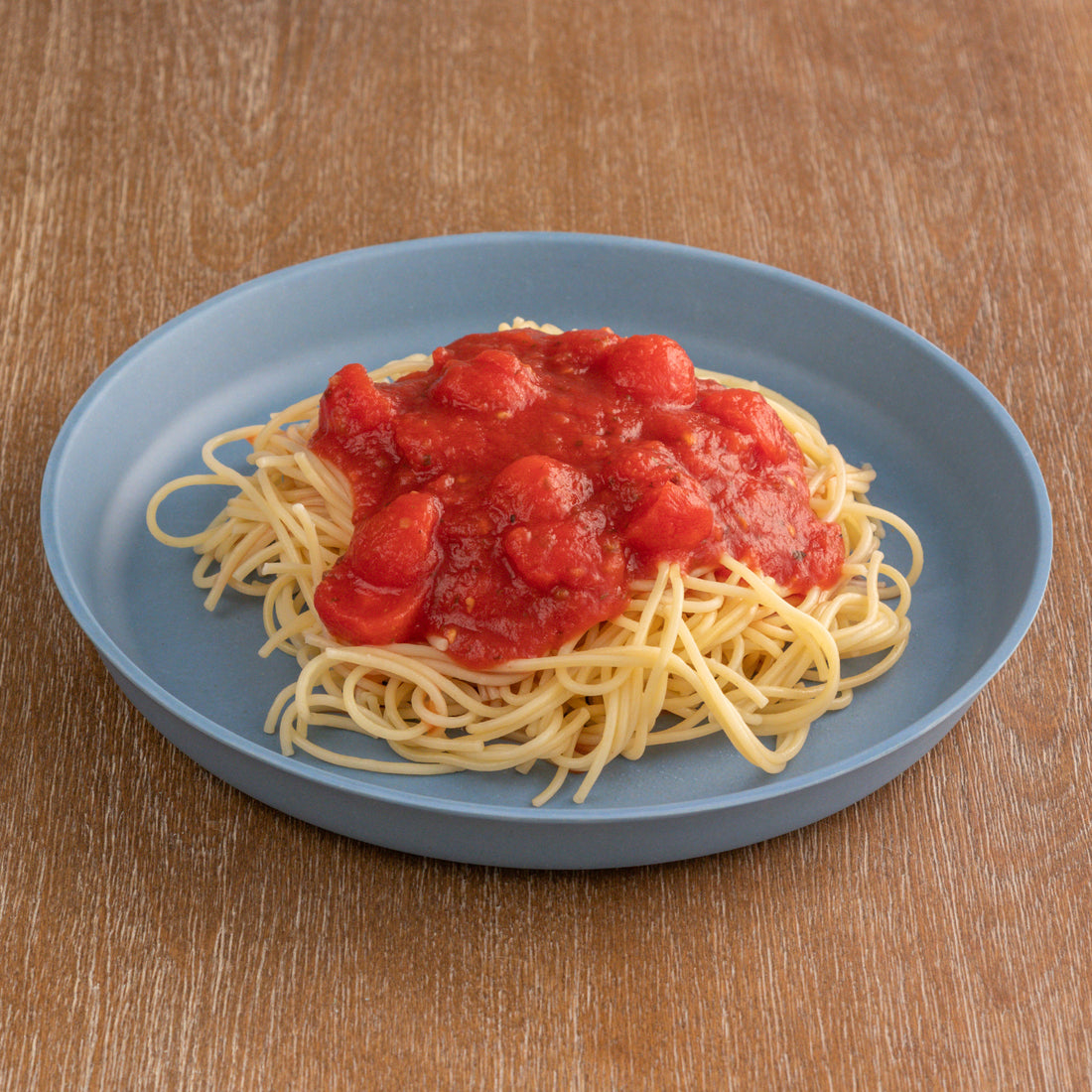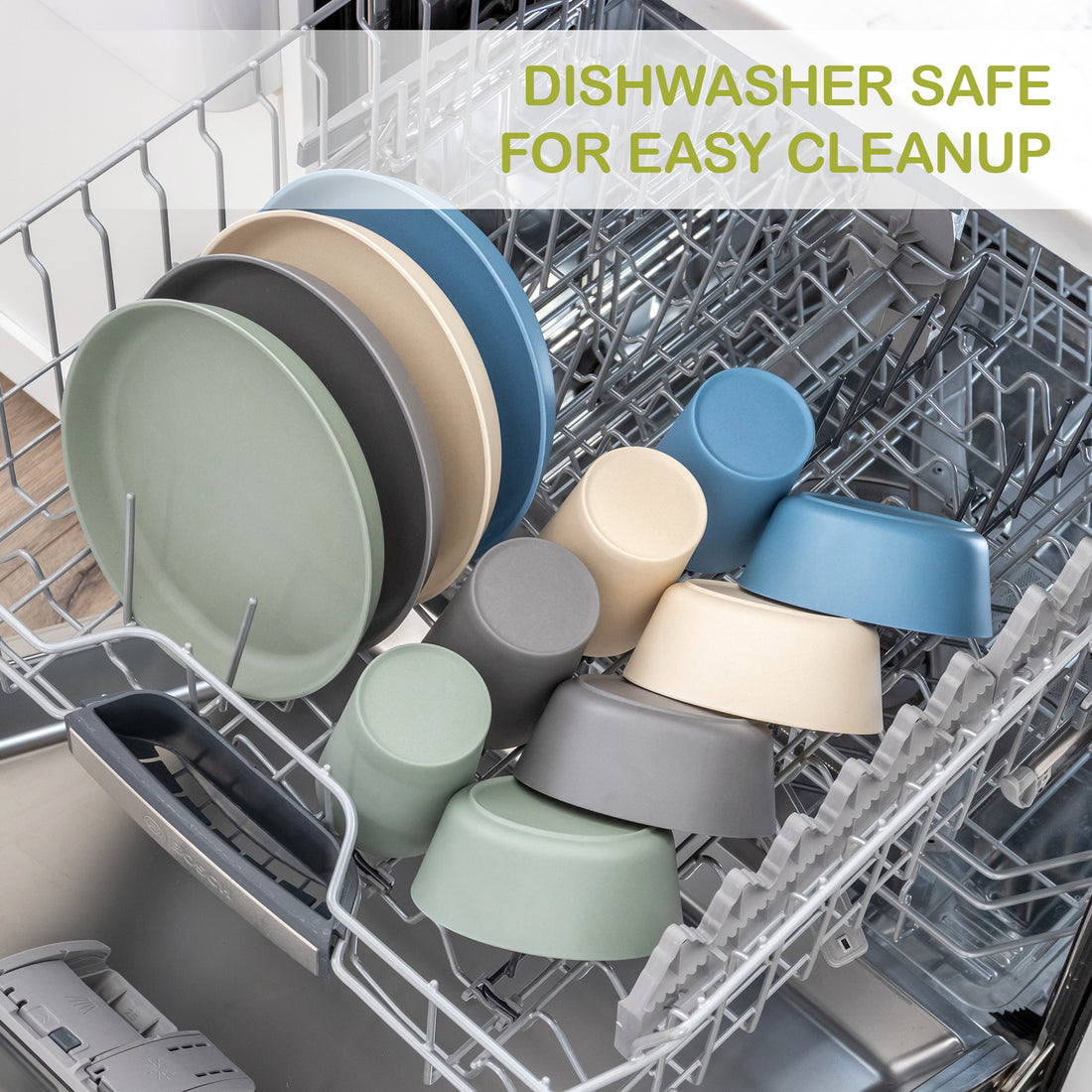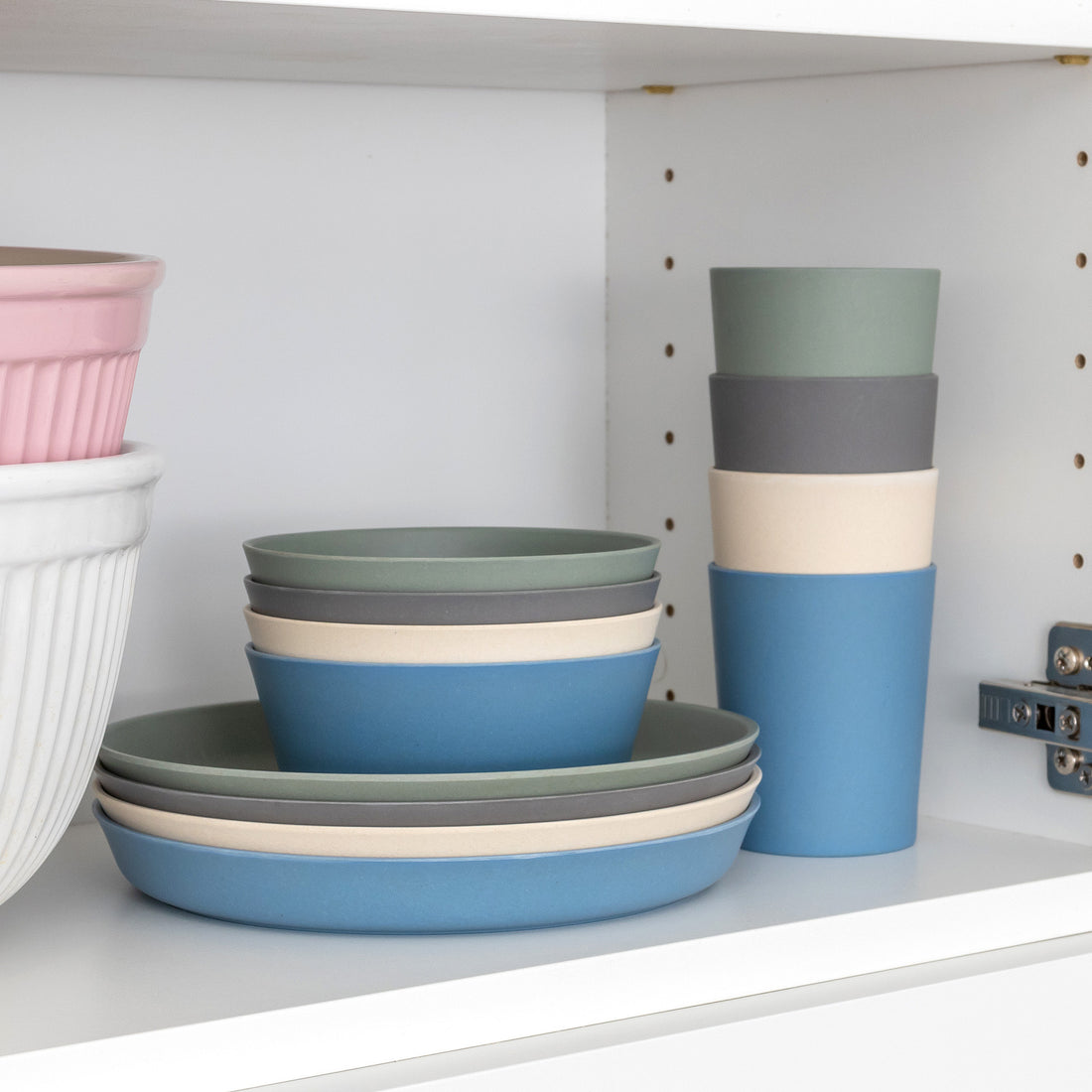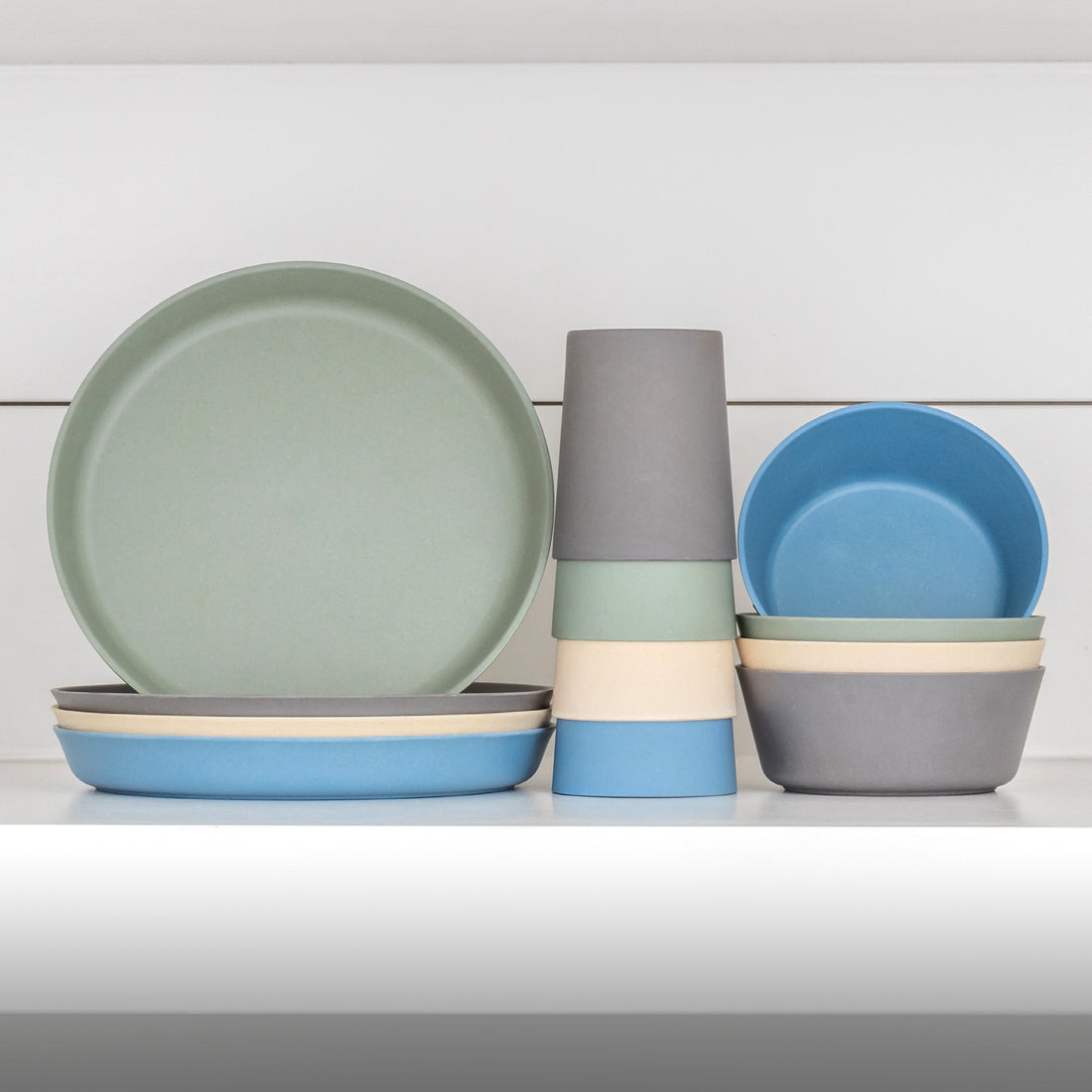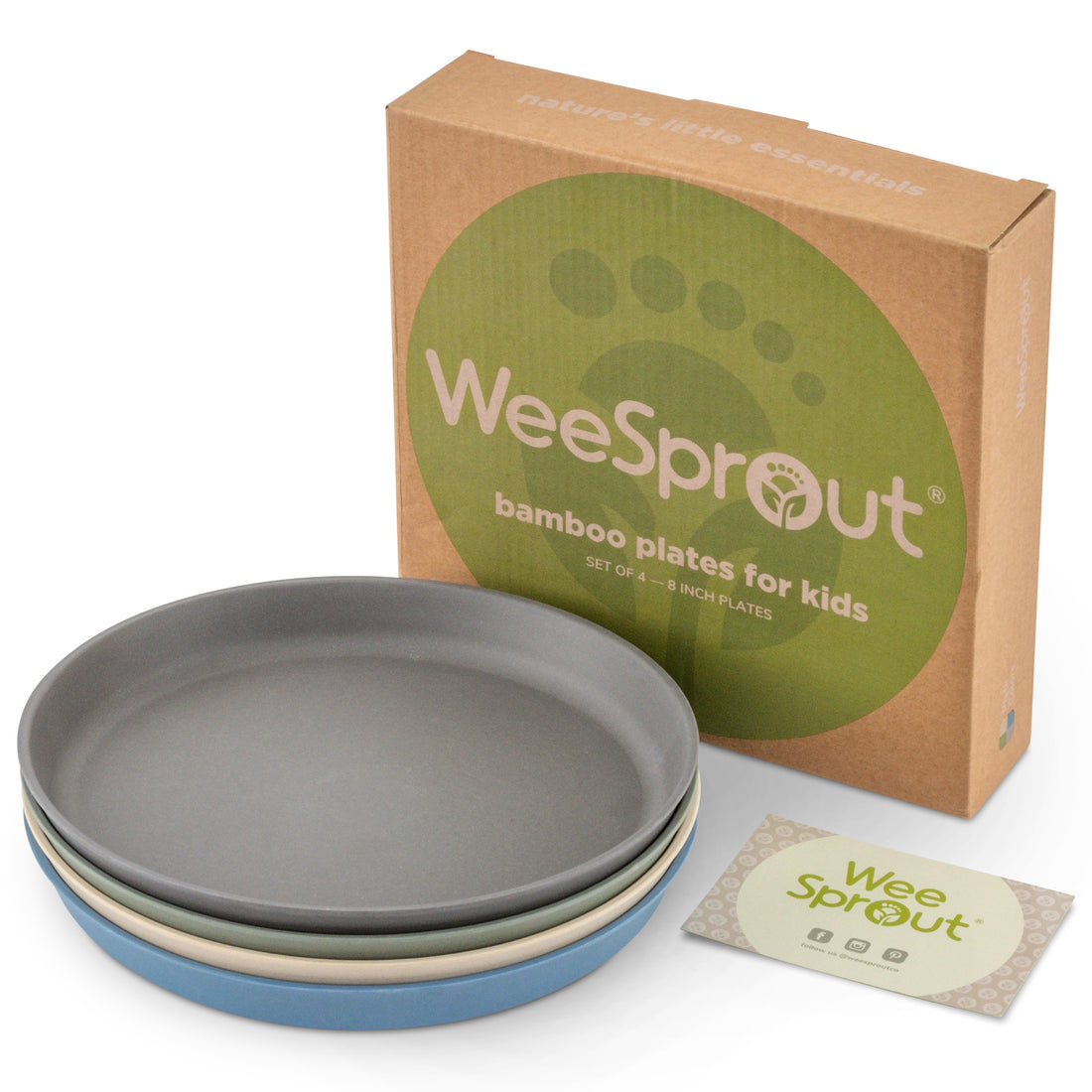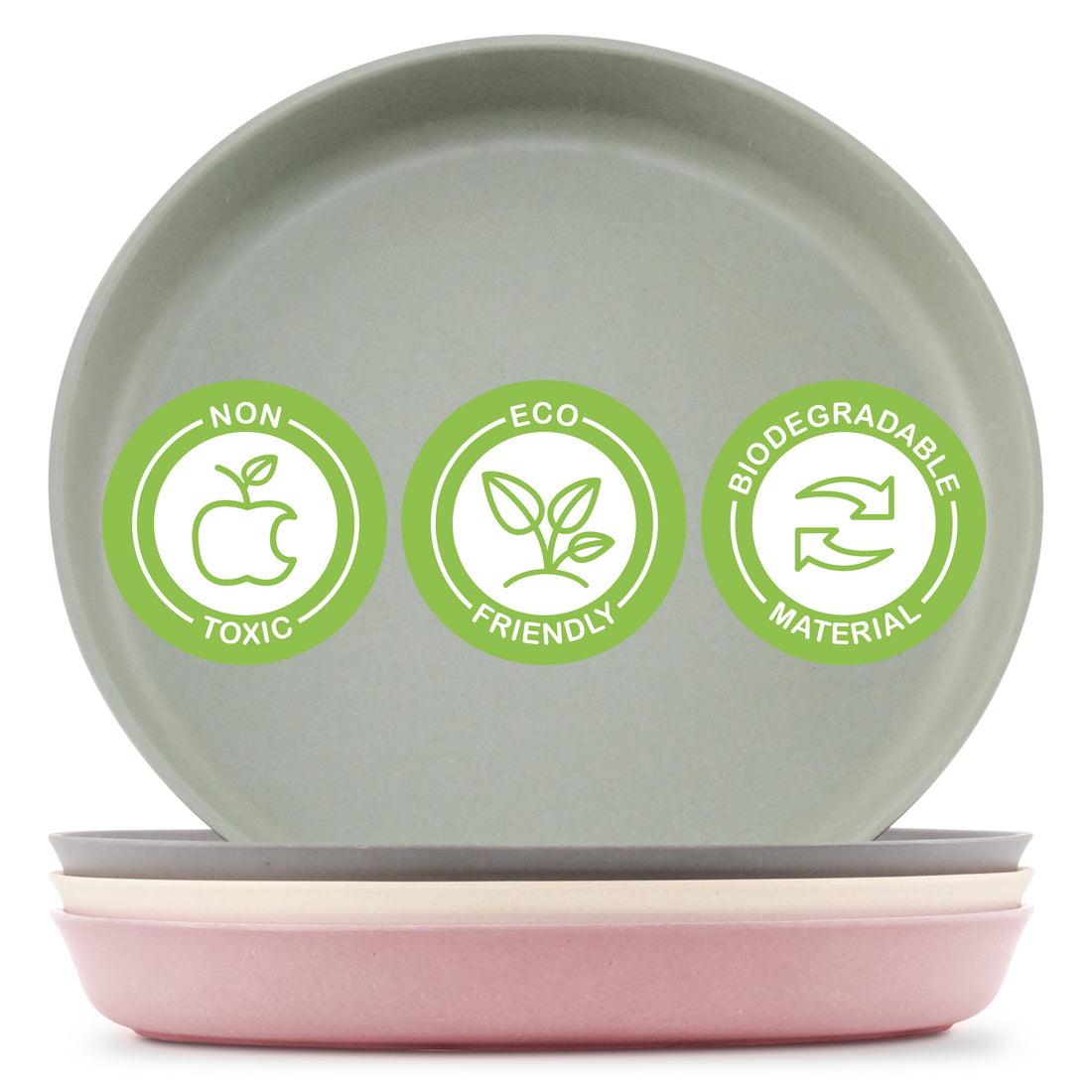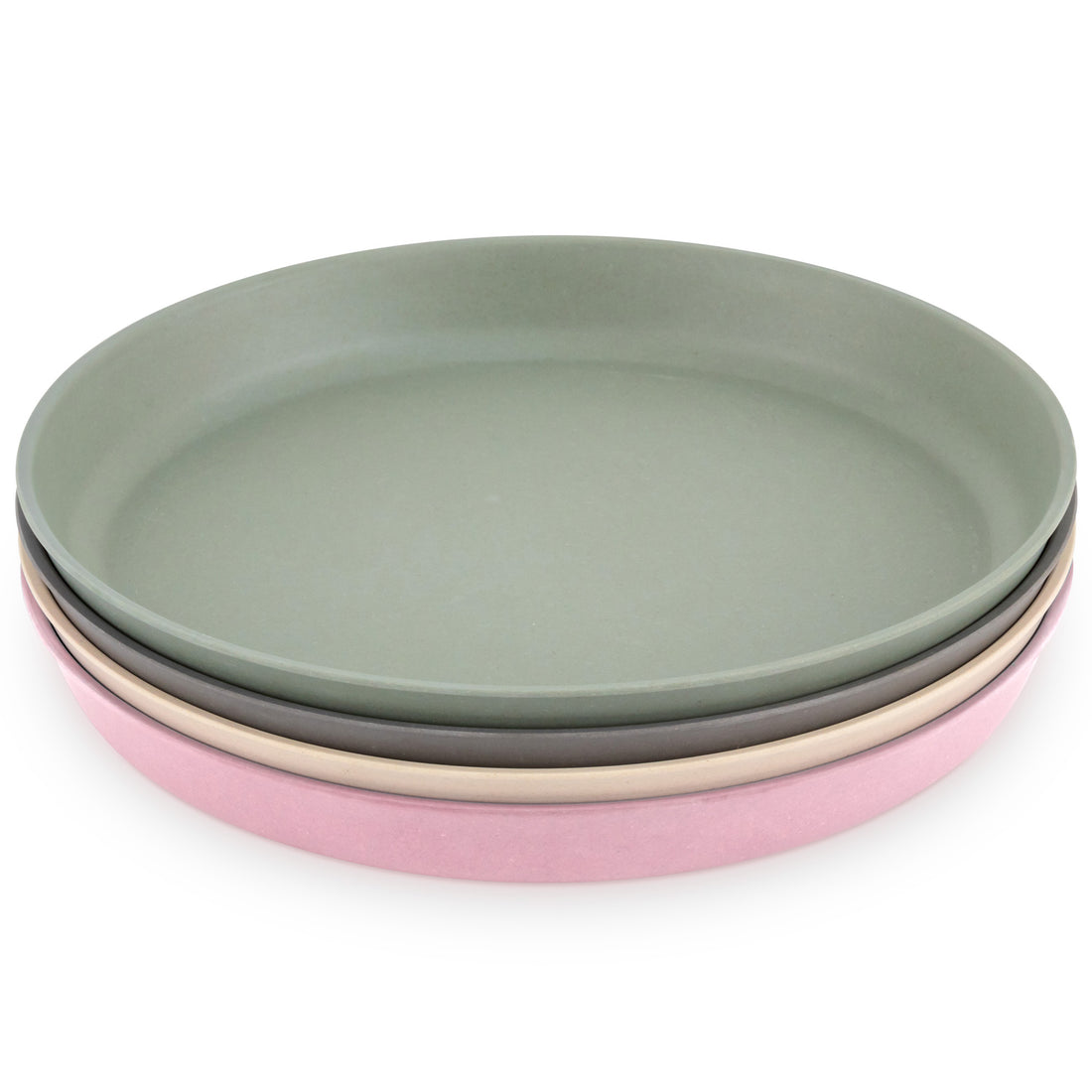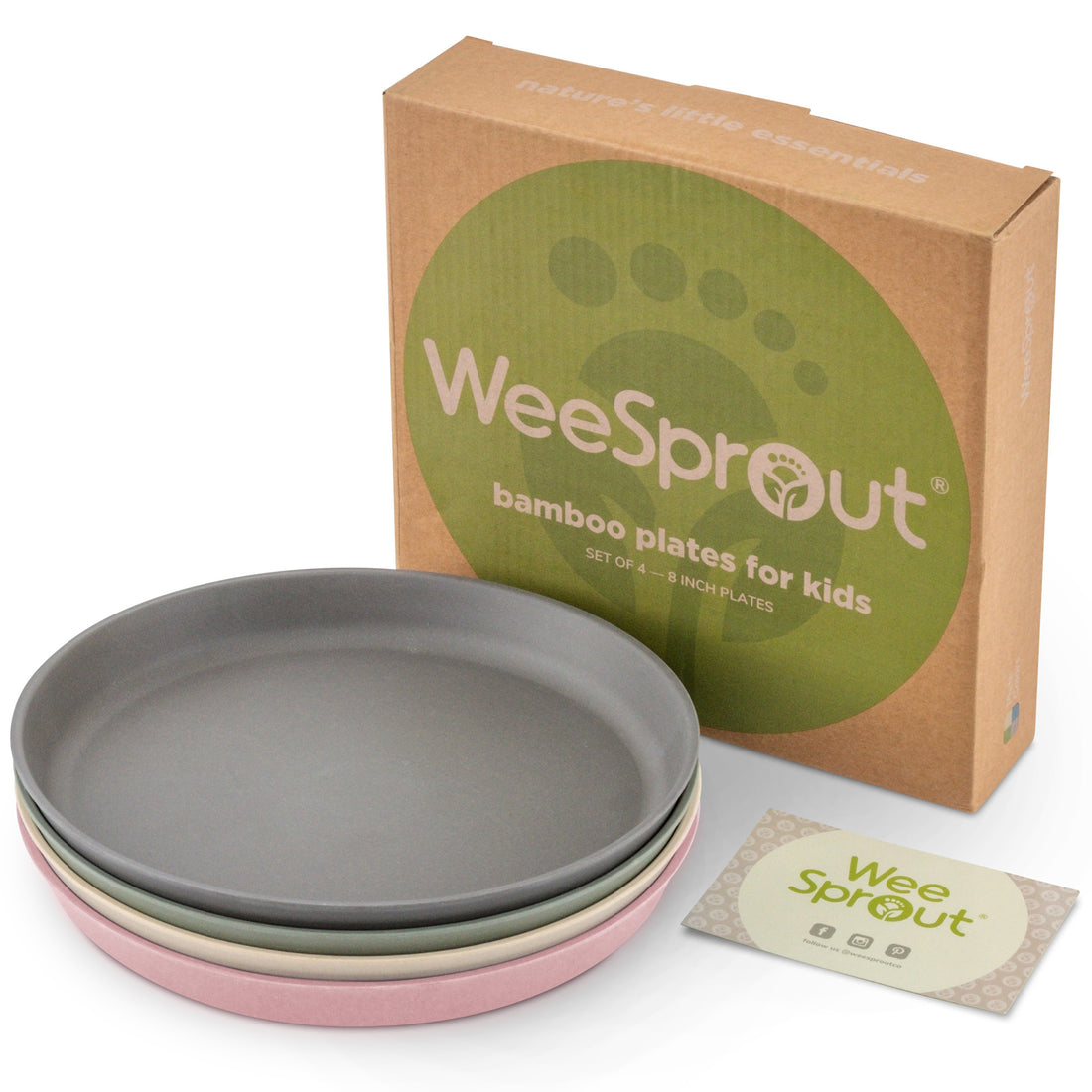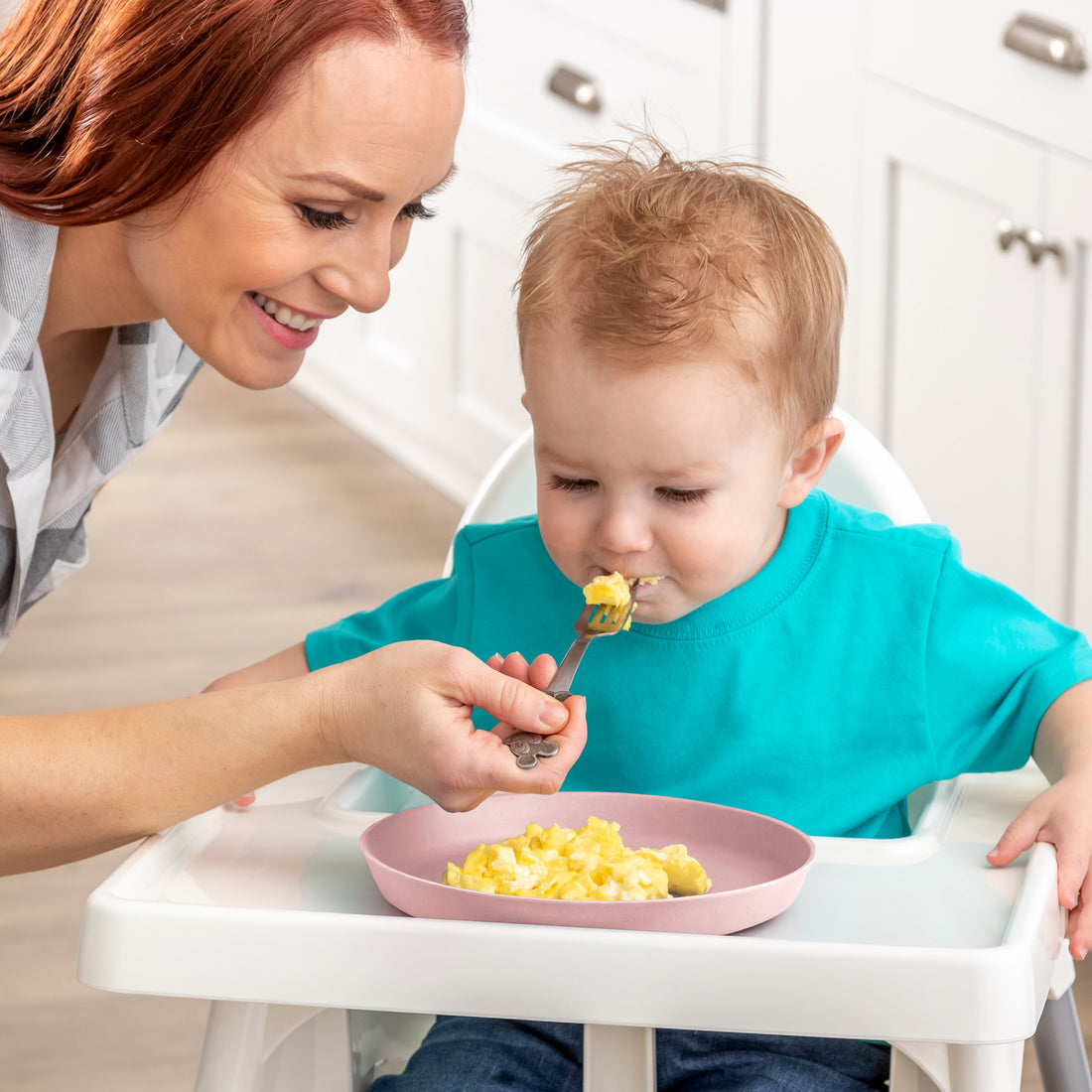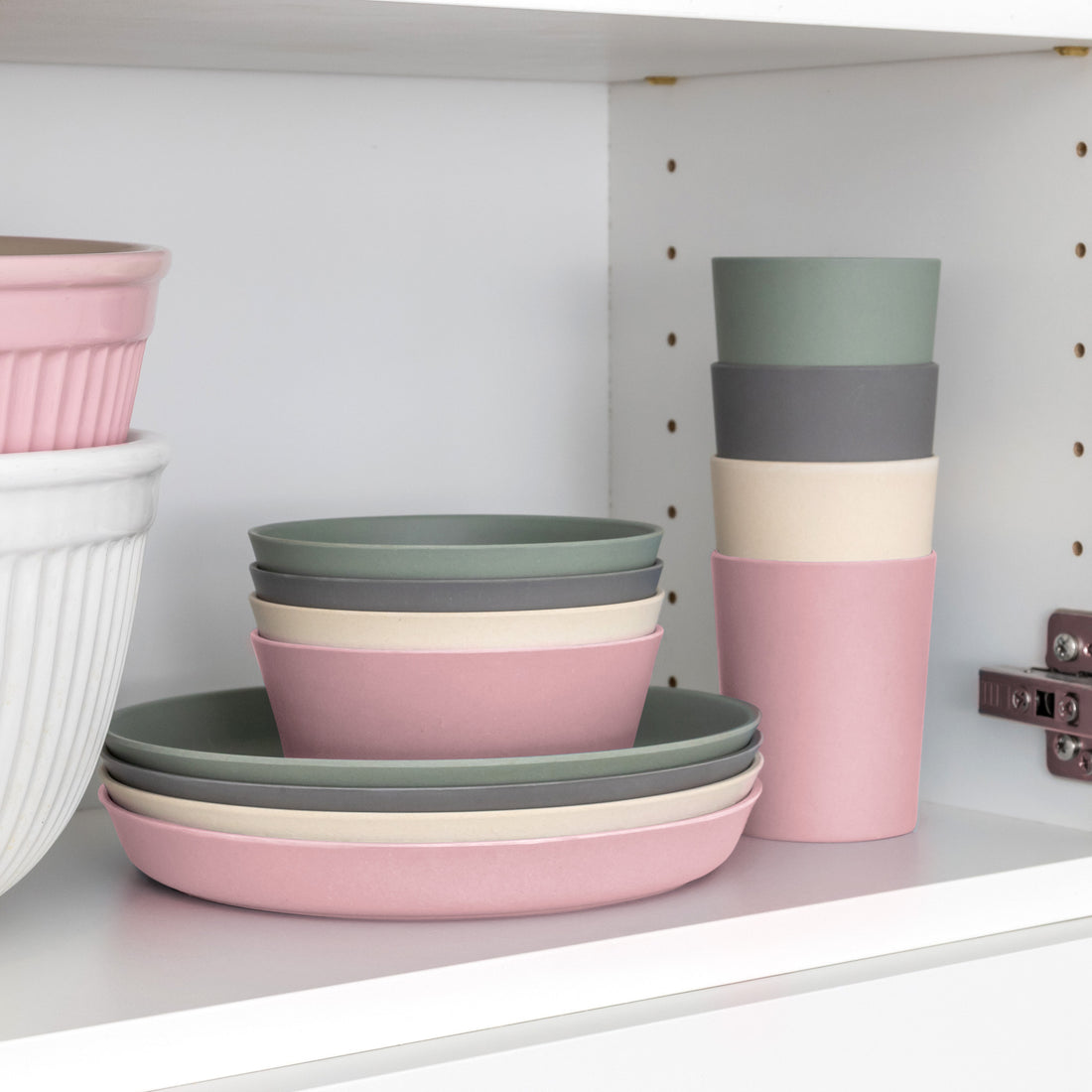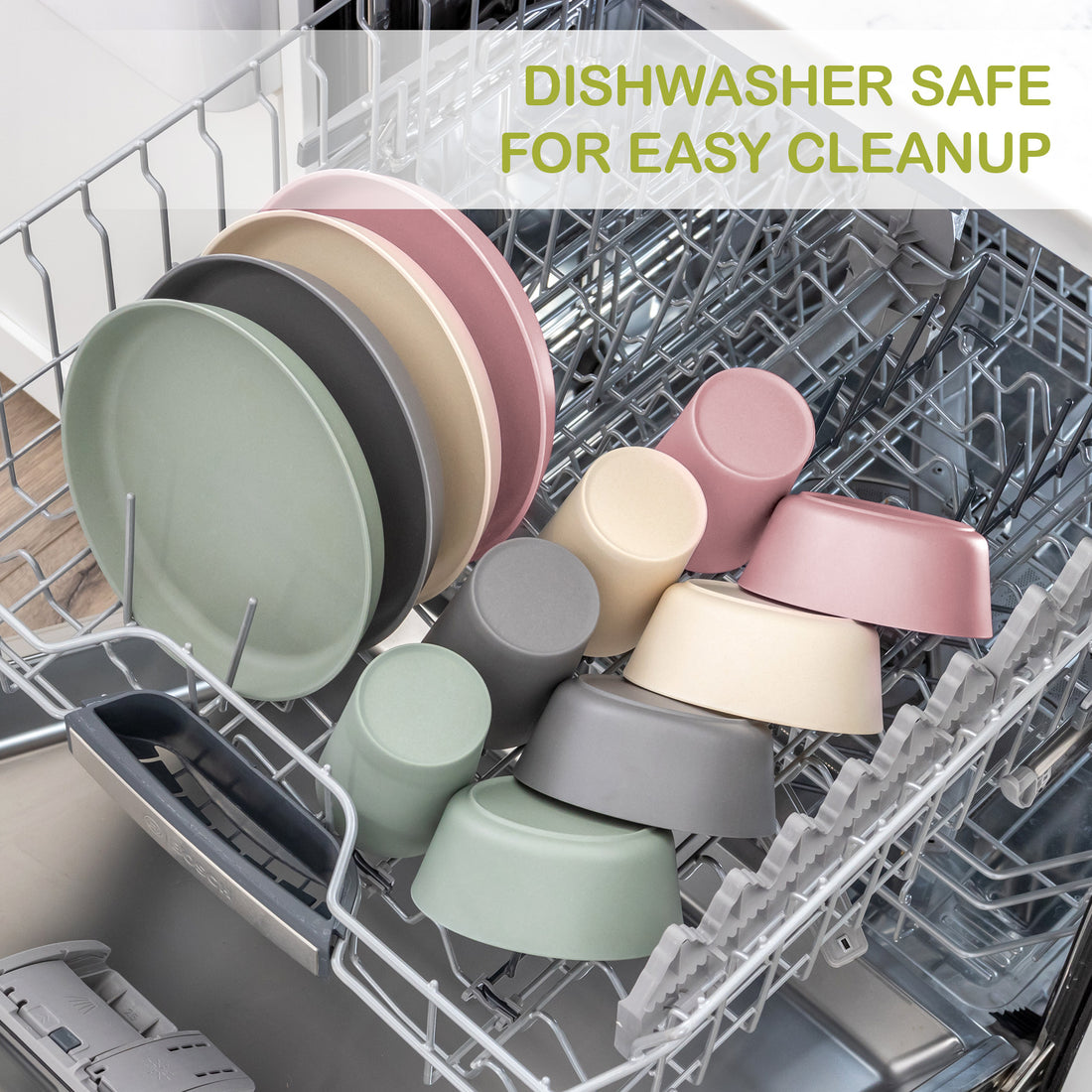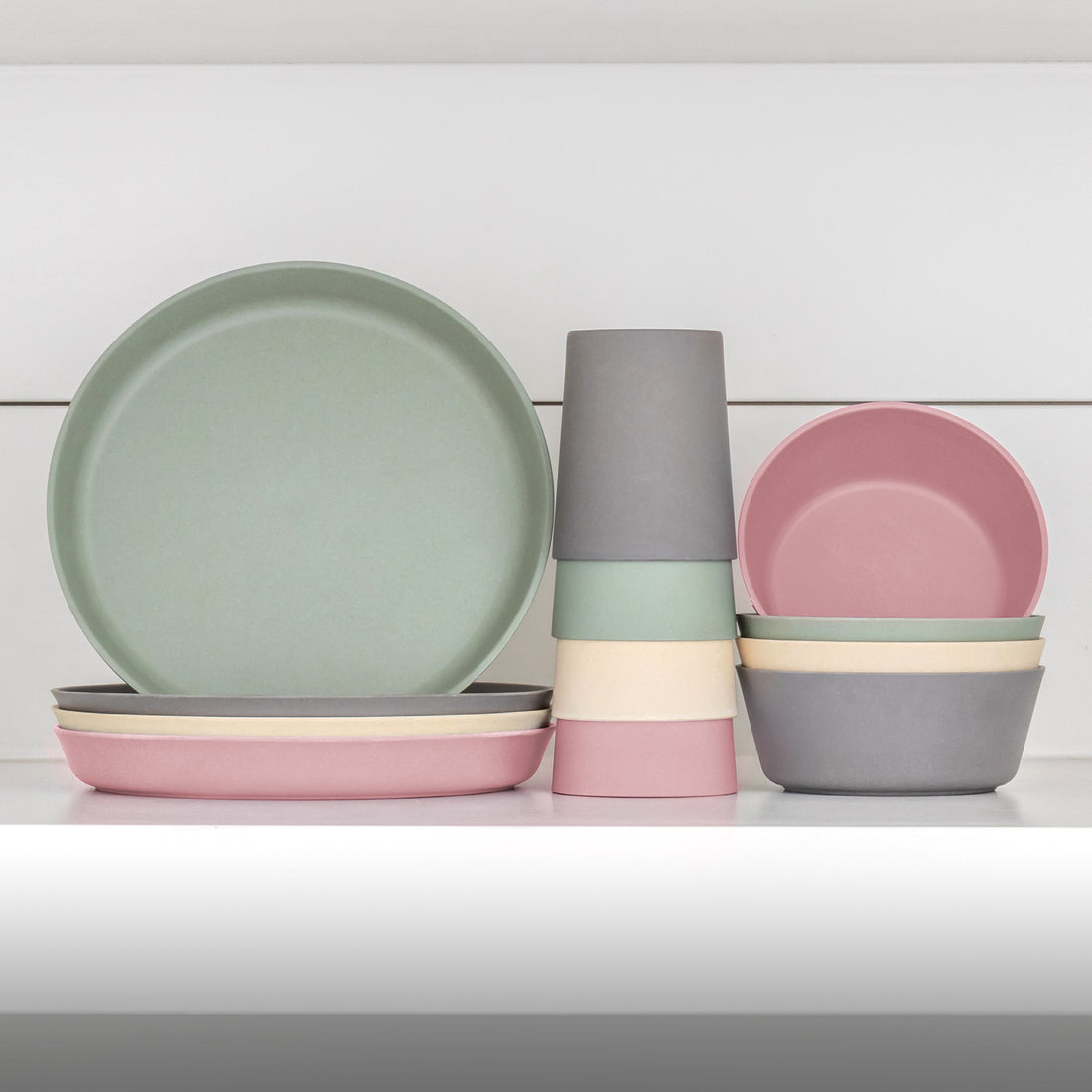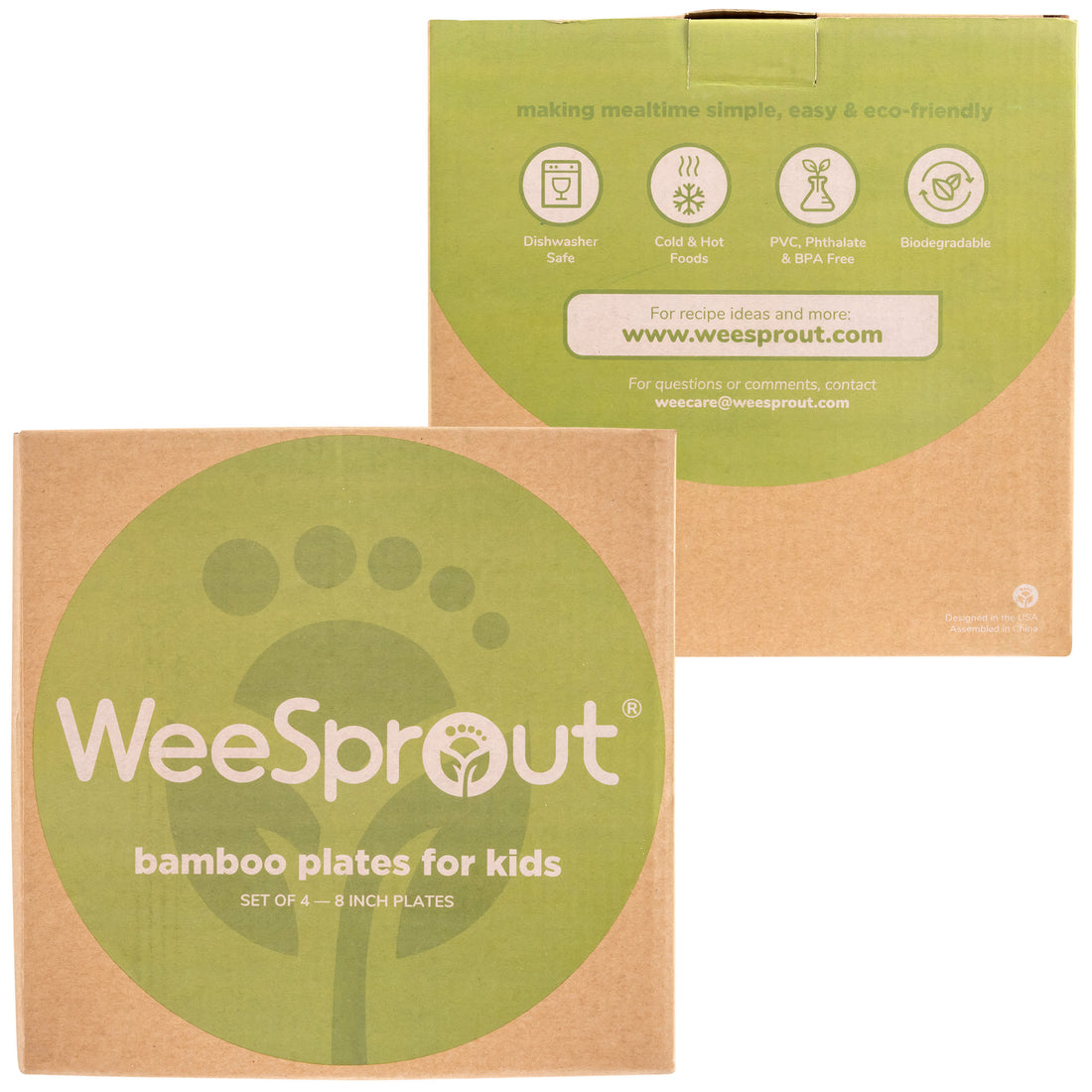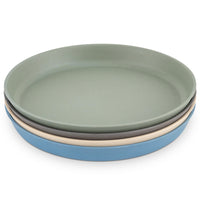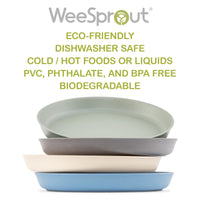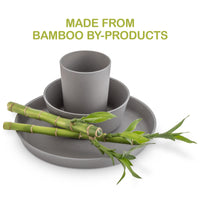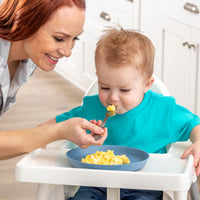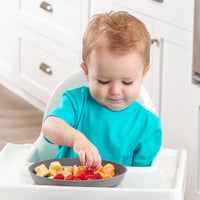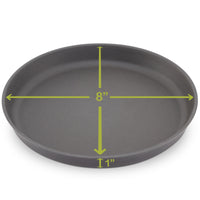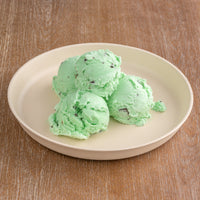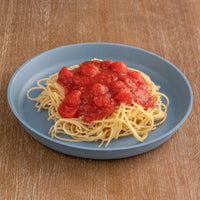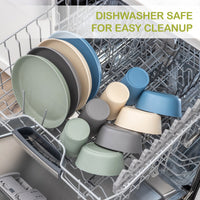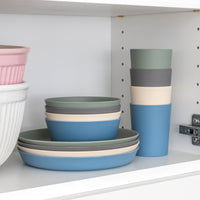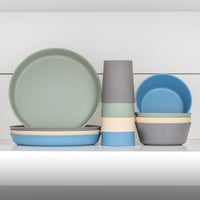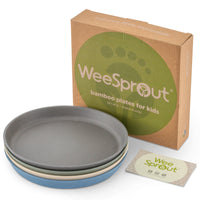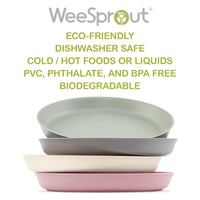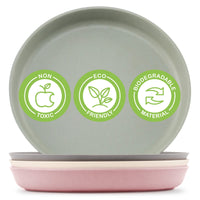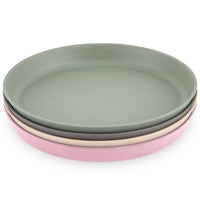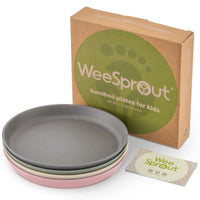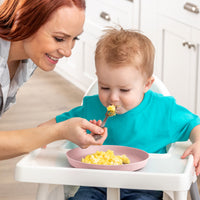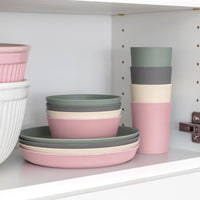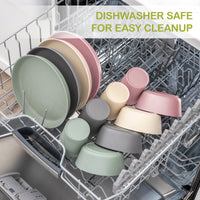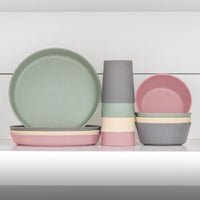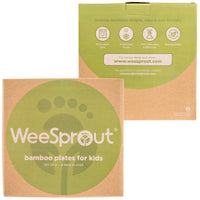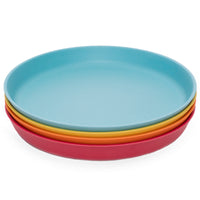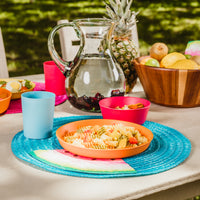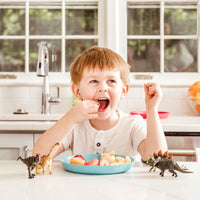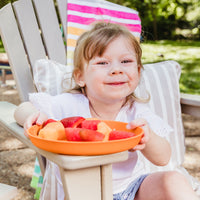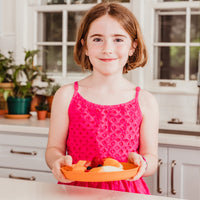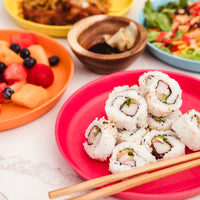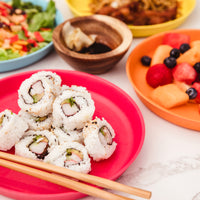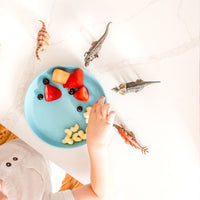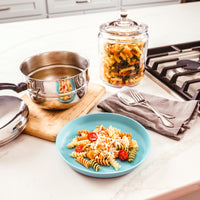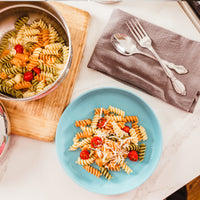 These kids plates are perfect for anyone with a toddler at the table. The raised edge makes it easy for your new self-feeder to scoop up food and keep food on their plate to minimize the mess. Made with all natural bamboo and a food grade melamine finish, these 100% dishwasher safe bamboo toddler plates are the perfect balance of easy and elegant — the minimalist design looks great on every table!
Grab the full set to complete your table setting. Our bamboo kids plates compliment WeeSprout bamboo bowls and cups perfectly!
FREE standard shipping on all US orders over $50 — most orders are shipped within 24-48 hours and your product will arrive within 7-10 business days.
Set of

4 Bamboo Toddler Plates

Made With All Natural Bamboo

Dishwasher Safe — Melamine finish for easy cleanup

Non-Toxic — BPA, PVC, & Phthalate-Free

Minimalist Design & Multiple Colorways — Compliment any adult serving set

Raised Edges Keep Food On Their Plate

1" Height & 8" Diameter

— Perfect size for toddlers

100% Money Back Guarantee — try your kids plates risk-free!
What are the dimensions and capacity?
Our 10 oz bowls are 2" deep and 5" in diameter. Our 15 oz bowls are 2" deep and 6" in diameter.
Our 10 oz bamboo cups are 4" deep and 3" in diameter.
Our bamboo plates are 1" deep and 8" in diameter.
Are WeeSprout bamboo products safe for my child?
Our non-toxic bamboo dishes are BPA, phthalate, PVC, lead, cadmium, and mercury-free. All of our products undergo strict quality control testing and are FDA-approved.
Are they compostable?
Our bamboo products are made from high quality, natural bamboo with a melamine finish. They are 100% compostable. However, they do take more time than raw bamboo to break down. We recommend using an industrial compost dropoff rather than your personal compost bin.
Do WeeSprout dishes contain melamine?
Our bamboo dishware is made with natural bamboo fibers molded with a binding resin that makes them dishwasher safe. The resin has a low amount of food-safe, FDA-approved melamine. Our bamboo dishes are BPA, phthalate, PVC, lead, cadmium, and mercury-free. All of our products undergo strict quality control testing and pass LFGB and FDA standards, which include testing to see if any dangerous particles leach into food at different temperatures and over different lengths of time.
How do I prevent my dishware from cracking?
High temperatures can cause bamboo to crack or break over time. We recommend washing your bamboo on the top rack and not microwaving your dishes.
What are the dishes colored with?
A food safe and FDA-approved colorant powder is added to the raw material during the production process.
Are they microwave safe?
We don't recommend using our bamboo dishes in the microwave. Like all dishwasher safe bamboo products, they contain an FDA-approved binding resin called melamine. This resin makes our bamboo dishware dishwasher safe. Heating your bowls in the microwave can also cause cracking and uneven heat distribution. For this reason, we do not recommend heating our bamboo products in the microwave.
Are they dishwasher safe?
Yes! Unlike most bamboo dishware, all of our bamboo dishes are dishwasher safe.
*Not recommended for use in microwave or with very hot or acidic foods
Frequently Bought Together
Toddler-Tested & Parent-Approved
If you have a toddler at the table, you know the transition to self-feeding can be a challenge — and a messy one at that! That's why our line of WeeSprout dishware is designed with you and your little in mind — these bamboo toddler plates encourage independent eating while keeping your stress low!
Our Promise
Our eating, sleeping, and nursing products are:
Pure — We prioritize safety and purity with premium materials
Intentional — Made by parents for parents
Long-lasting — Quality construction means your products work hard while your little ones are little … and longer
The success of our business is built on our "above and beyond" customer service. Meaning, if something isn't just right with your order, we'll fix it — always.