Silicone Suction Bowls With Premium Hard Plastic Lids
Silicone Suction Bowls With Premium Hard Plastic Lids
$19.99
$15.99
Sale

• Save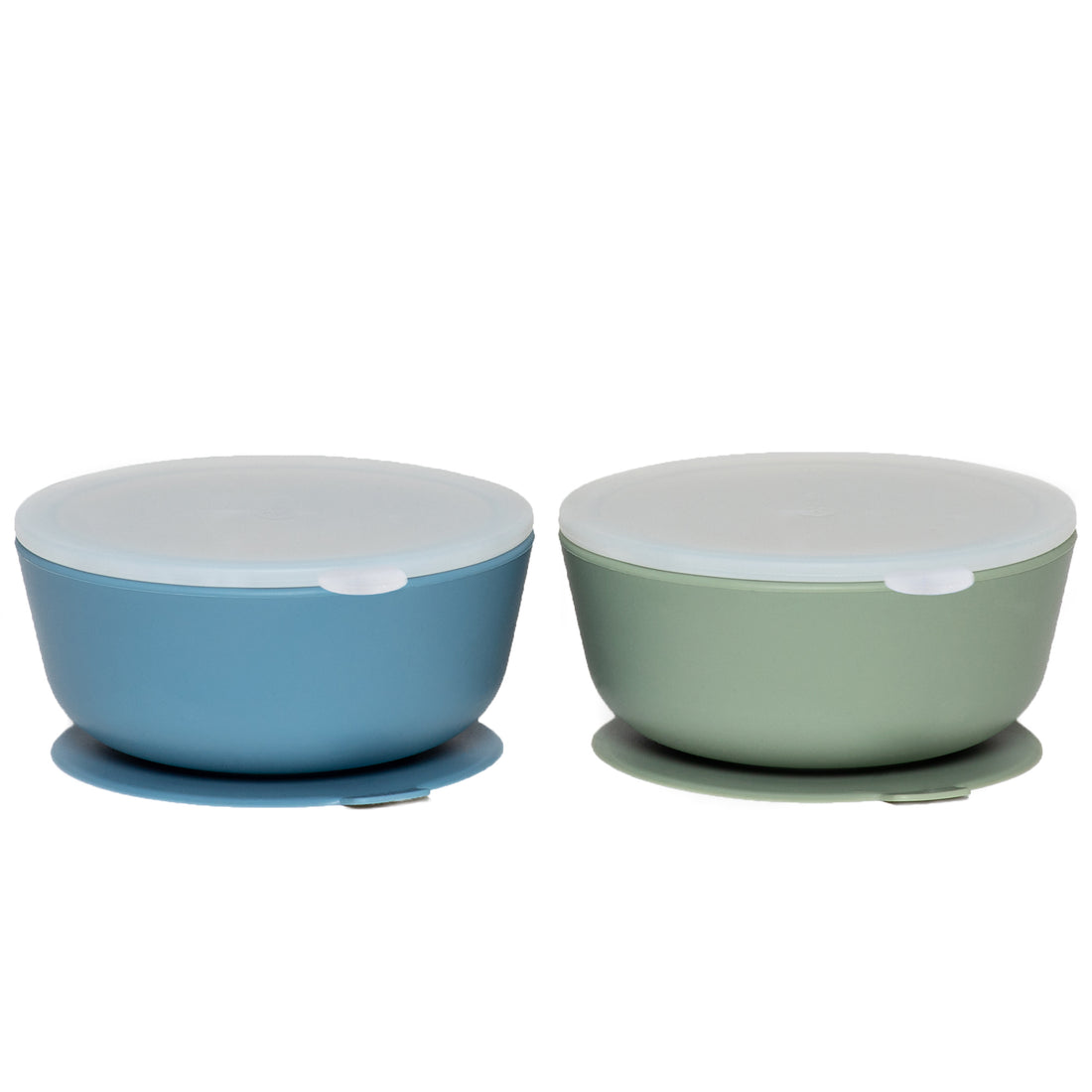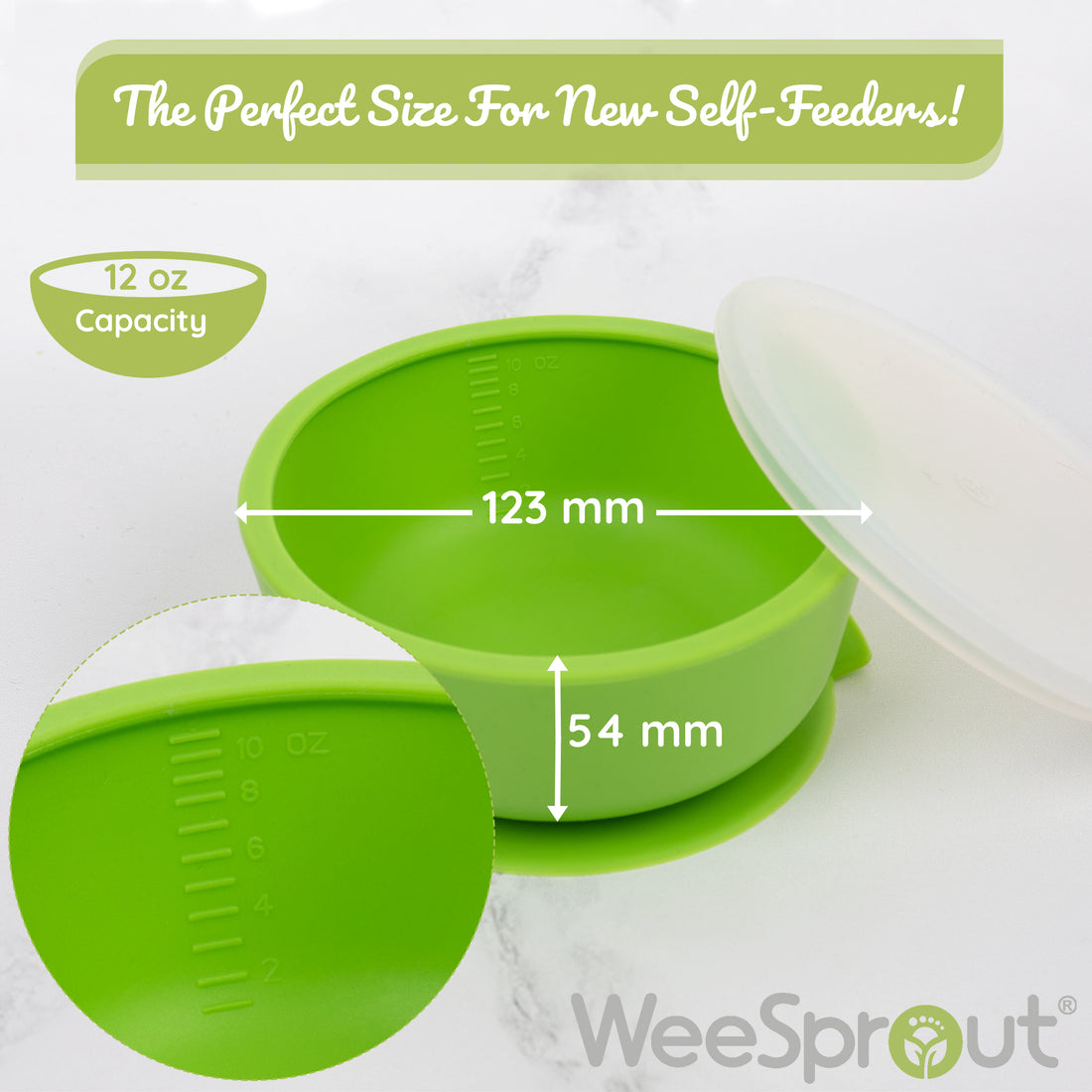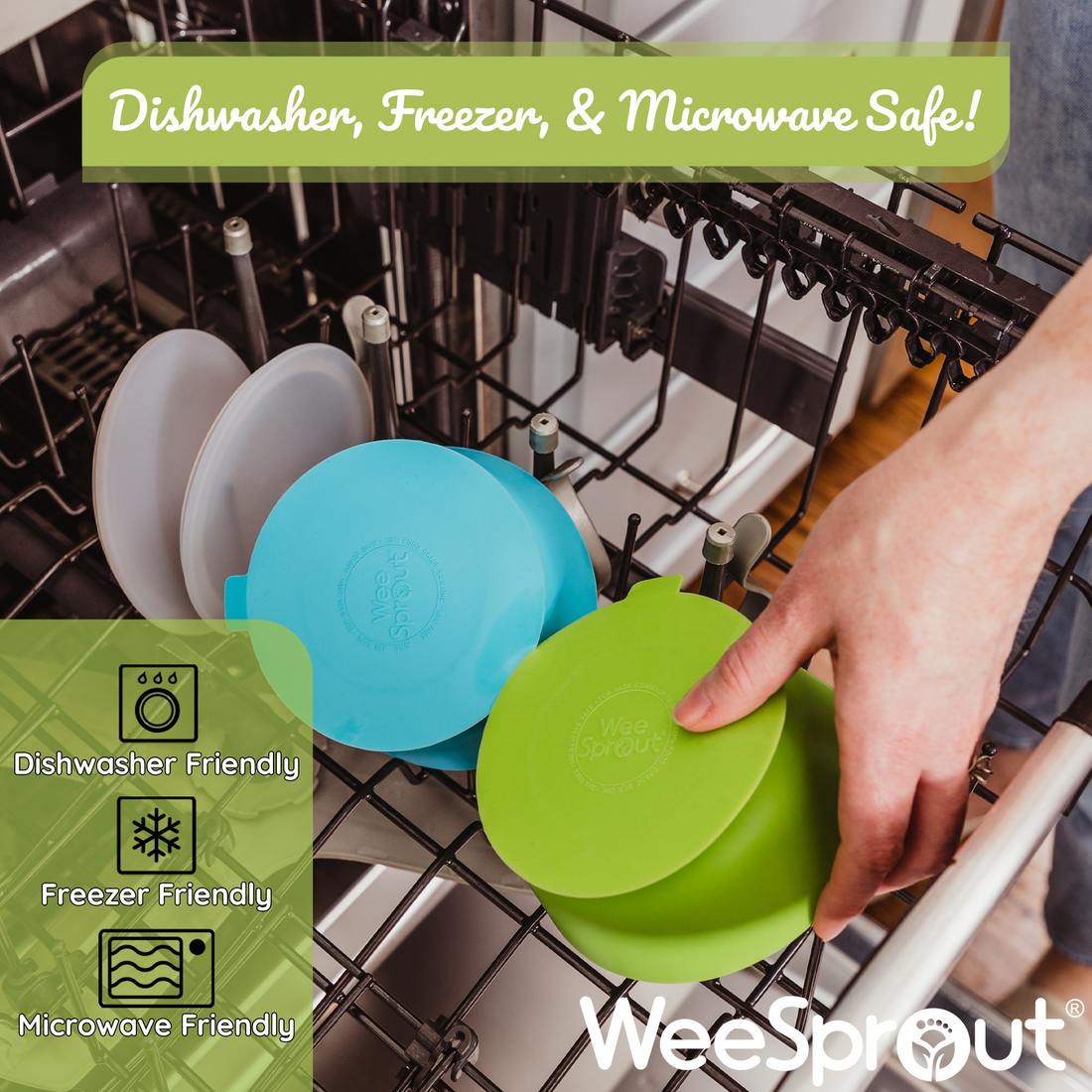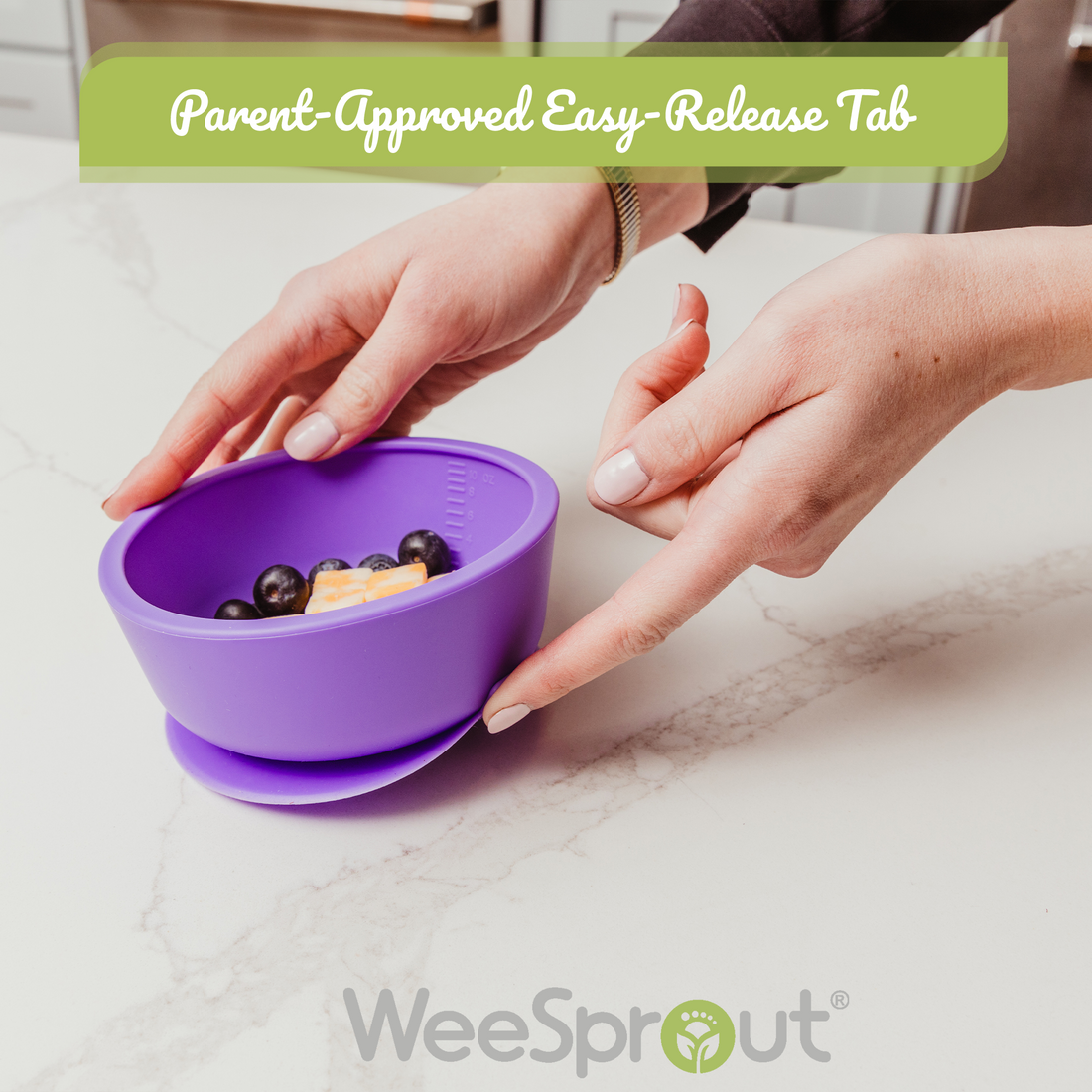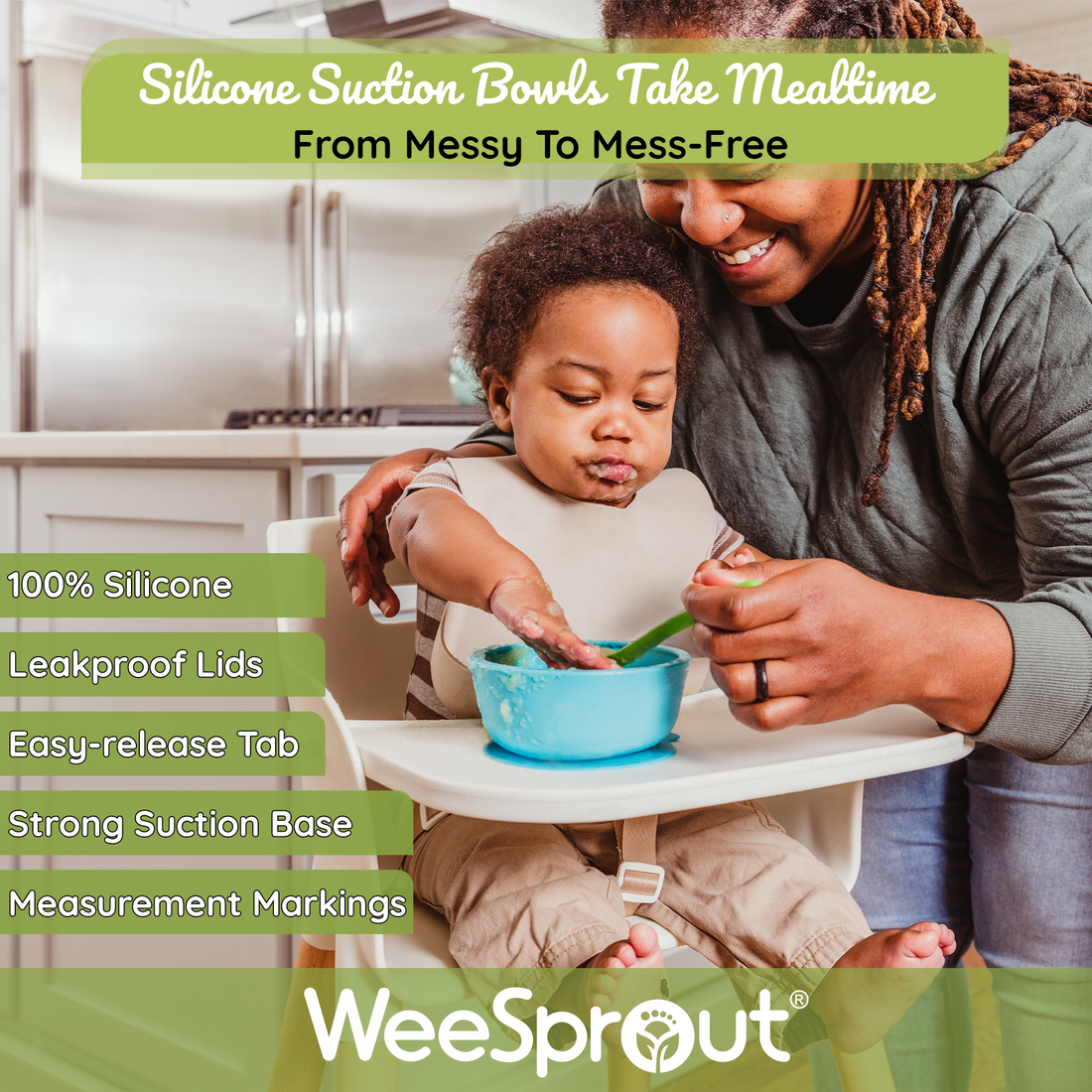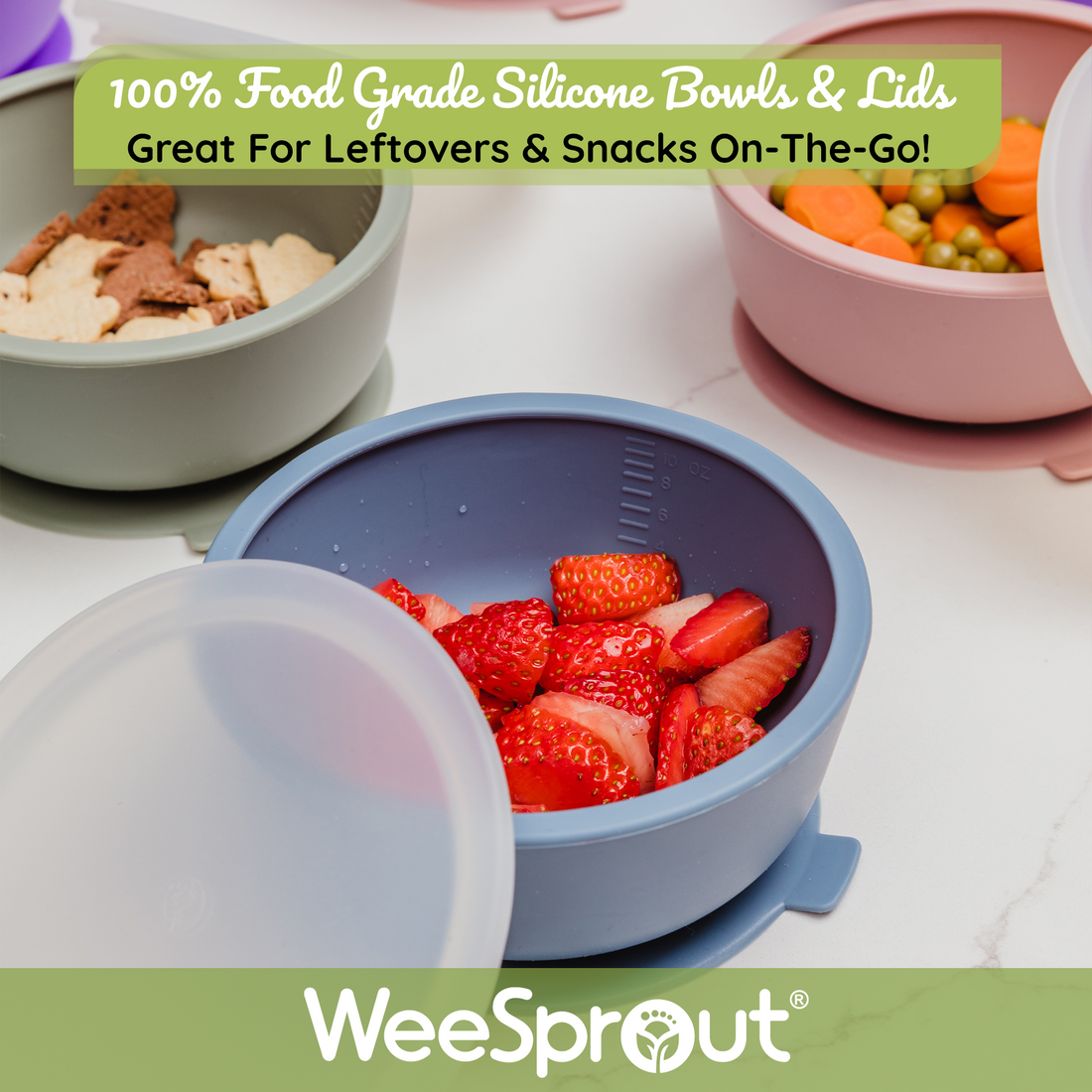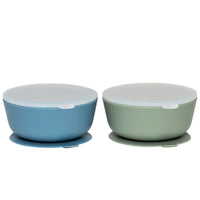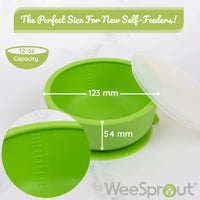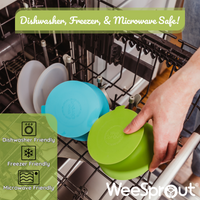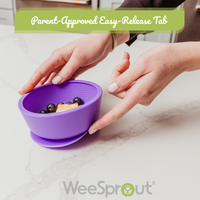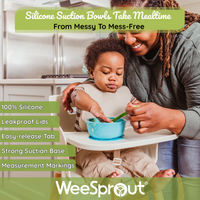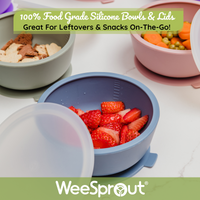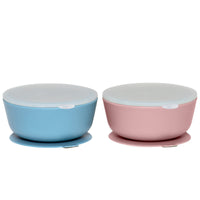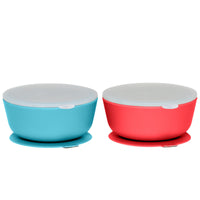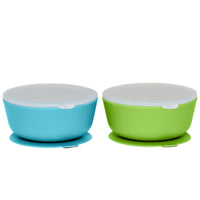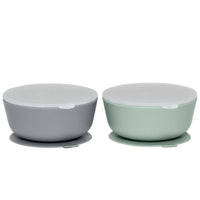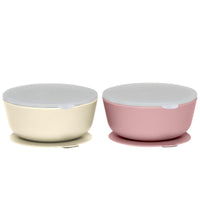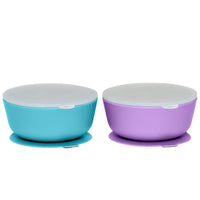 Silicone Suction Bowls With Premium Hard Plastic Lids
$19.99
$15.99
Sale

• Save
Self-feeding is an exciting milestone, but picking your baby's bowl up again and again can be a little less exciting. These 12 oz toddler and baby suction bowls are perfect for kiddos who throw, tip, & toss their dishware!

And they double as food storage — pop the premium hard plastic lid on and throw leftovers in the fridge. Or toss your bowl in your diaper bag — these leakproof bowls are perfect for on-the-go! 
FREE standard shipping on all US orders over $50 — most orders are shipped within 24-48 hours and your product will arrive within 7-10 business days.
Set of 2 Silicone Suction Bowls for Toddlers & Babies— Always have a bowl on hand

Leakproof + Airtight Premium Hard Plastic Lids — Keep leftovers fresh & liquids in line

FDA-Approved Silicone Bowls - Food grade & filler-free

Extra Strong Suction Base — Sticks to any flat surface

100% Non-Toxic — BPA, PVC, & phthalate-free

Gentle On Gums & Developing Teeth — Perfect for babies who "explore" the world by tasting everything

Measurement Markings — Portions grow with their appetite

Quick-Release Tab — For mess-free removal

12 oz Capacity — Perfect for baby & toddler tummies

Dishwasher & Microwave Safe — Quick & easy from meal prep to cleanup (*remove lids before microwaving)

100% Money Back Guarantee — try your silicone suction bowls risk-free!
What are they made of?
Thank you for your inquiry! Both the lid and the bowl are 100% FDA approved silicone.
How do I care for my suction bowls to avoid unwanted odors?
All silicone can, at times, take on the taste/scent of things it comes into contact with. With this in mind, we suggest the following tips when caring for your silicone bowls:
Do not soak in soapy water

Place all silicone in the top rack of your dishwasher

Use a mild detergent when washing
How do I suction my bowl to the table?
Remove lid from bowl

Make sure surface is flat and free from lint, dirt, grease, and debris

Place the empty bowl on the clean surface and press down on the center of the bowl to secure (slightly wet bottom of bowl before placing on surface for an even stronger suction)

Add food once the bowl is secured in place

Pull easy release tab to remove bowl from surface when you're little is finished eating
Do they pass the pinch test?
Our silicone is 100% FDA approved food grade silicone. This means that in all of our certifications (FDA and CPSC) the silicone is labeled and verified to be 100% silicone.
Both LFGB (tested by European standards) and FDA silicones can fail the pinch test due to curing time, which determines how hard or soft the plate composition is. Pinching white does not determine use of fillers, so it's better to check a company's ingredients or certification documents in order to make a decision that works best for your family. If you are interested in seeing our certifications, please let us know.
Dishwasher safe

Boil-proof for deep cleaning stains & odors

Microwave safe (*Remove lid)
*Silicone can, at times, take on the scent or taste of the things it comes in contact with. To remove unwanted tastes or odors, simply soak your product in boiling water for 15 minutes. We suggest the following tips when caring for silicone products:
Do not soak in soapy water

Place all silicone in the top rack of your dishwasher

Use a mild detergent for washing
*For the strongest hold: use a small amount of water under your bowl, place your bowl on a flat surface, then press down on the center of the bowl to release any excess air.
Frequently Bought Together
Baby-Proof & Toddler-Tough
Kiss dishware that cracks, melts, and shatters goodbye! Whether it's tossing, tipping, or throwing, WeeSprout silicone dishware withstands whatever your baby or toddler brings to the table. Check out our line of silicone plates and bowls for more unbreakable dishware!
Our Promise
Our eating, sleeping, and nursing products are:
Pure — We prioritize safety and purity with premium materials
Intentional — Made by parents for parents
Long-lasting — Quality construction means your products work hard while your little ones are little … and longer
The success of our business is built on our "above and beyond" customer service. Meaning, if something isn't just right with your order, we'll fix it — always.